About Trudy Cathy White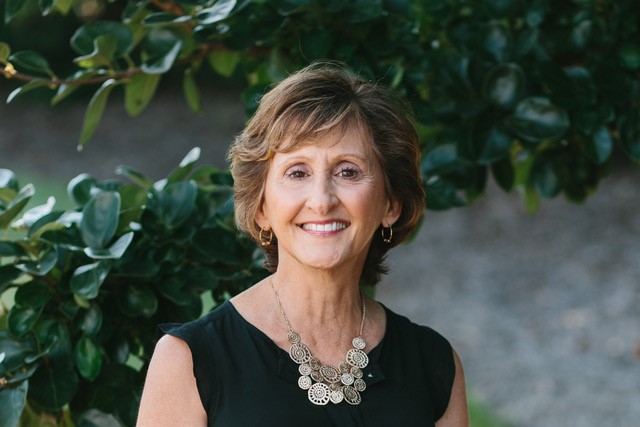 Trudy is the only daughter of Truett and Jeannette Cathy, and like her father, she is a beloved leader, communicator, and entrepreneur. Her favorite roles, however, are that of wife, mother, grandmother and host. "There is nothing I enjoy more than spending time with family and friends, and building relationships — both old and new," she says.

Before becoming a speaker, author ("Along the Way," a collection of true-life stories dedicated to her mother, Jeannette Cathy), and camp director (we'll get to that in just a minute), White worked for the family business. When she was just 19 years old, she talked her dad into letting her run a new Chick-fil-A restaurant in Birmingham, Alabama making her the youngest Operator at that time. Though she had just finished her freshman year at Samford University, Truett Cathy believed in his daughter, and handed her the keys. She took a year off from school to run the restaurant, and in that time she hired fellow Samford student, John White. "When he came in, I knew I needed to hire him. It didn't hurt that he was good looking," she laughs. And they've been together ever since.

Throughout their marriage, Trudy and John White have actively sought out opportunities to connect with and invest in others' lives. For 10 years, they served as missionaries in Brazil where they ultimately started a small church as well as "Lar WinShape," a home for children in need. This home became a model establishment and opened doors for several other orphanages and foster homes throughout the city of Brasilia. "When I think back on my time as an international missionary," Trudy explains, "I remember these words my Dad said to me: 'If you can help enough people get what they want out of life, you will eventually get what you want.' Today, I know that true happiness is less about me and more about others. That's what brings me real joy."

The Whites are co-founders of Lifeshape, an organization committed to supporting various initiatives throughout the world, including Impact 360 Institute, which offers students and young professionals worldview and leadership experiences, and Impact 360 Gap Year which provides worldview studies, experiential learning, international travel, and leadership training for students who have completed high school.

"I have a deep passion for developing others and creating a safe place for young people to learn and grow," she says. This is evidenced by the fact that White served 13 years as the director of WinShape Camps for Girls, a summer camp experience founded by her parents in 1985. Over the years, WinShape Camps have expanded to a total of five overnight locations in north Georgia, with more than 90 day-camp locations across the country.

The Whites have now been married for 40 years. They have four children and 15 grandchildren.
To learn more about Trudy and her newest book, click here.