Chocolate Chunk Cookie Tray
Please visit your preferred location for price and availability.
Ingredients
Allergens
This item contains . View all Chick-fil-A® allergen information here.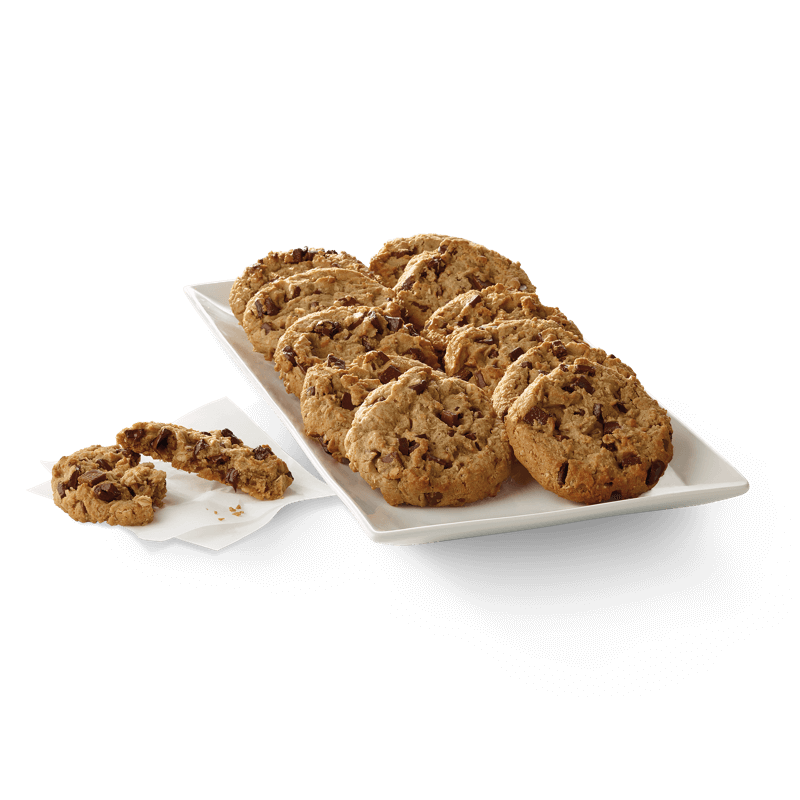 Large chocolate chunk cookies that are baked fresh every day in each Restaurant and feature both semi-sweet dark and milk chocolate chunks, along with wholesome oats for an old-fashioned touch.
What type of order would you like to place?