Fruit Tray
This item isn't available at your preferred location.
Ingredients
Allergens
This item contains . View all Chick-fil-A® allergen information here.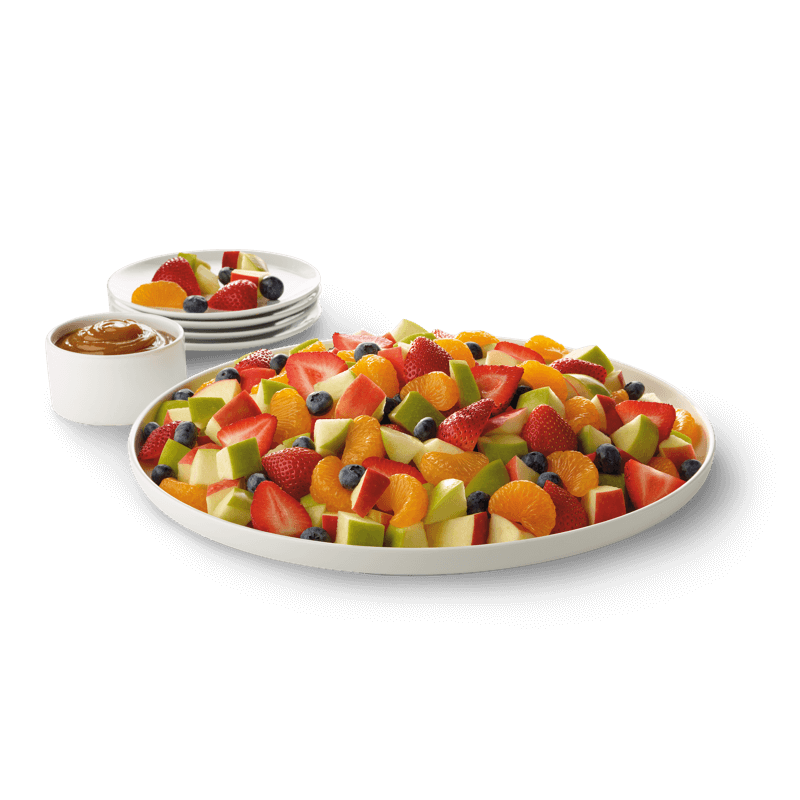 A great-tasting, nutritious fruit mix made with mandarin orange segments, fresh strawberry slices, red and green apple pieces, blueberries, served chilled with caramel dipping sauce on the side.
What type of order would you like to place?