Garden Salad Tray
This item isn't available at your preferred location.
Ingredients
Allergens
This item contains . View all Chick-fil-A® allergen information here.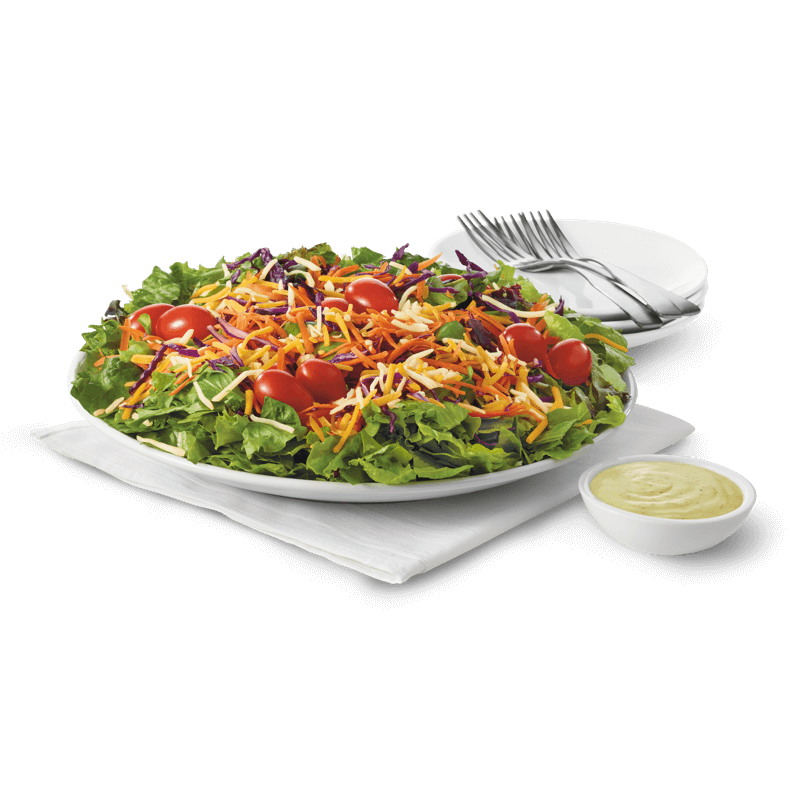 A fresh blend of Romaine and Iceberg lettuce, with shredded red cabbage and carrots, vine-ripened grape tomatoes, bite-sized broccoli florets and a subtle blend of Monterey Jack and Cheddar cheeses. Served with choice of dressing. Freshly prepared at each Restaurant.
Signature

Dressings
What type of order would you like to place?