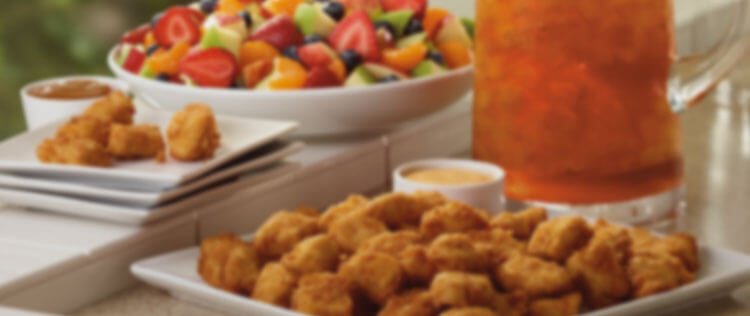 Southpark (VA)
Restaurant Information
Southpark (VA) (Change)
384 Southpark Cir Spc B-10
Colonial Heights , VA 23834
(804) 520-4785
Hours
Monday - Saturday

10:00 AM-9:00 PM

Sunday

Closed
Jason Riddle, Owner Operator
Stop in and join us for breakfast, lunch or dinner. We look forward to serving you and your family!
Our chicken can't cross that road
We're sorry, but it looks like that address falls outside this restaurant's delivery area.
You can always pick-up your order in person or try a different address.
What type of order would you like to place?
In the App
Personal Order
Order your meal through our app and make your day more delicious.
Download on the App Store Get it on Google Play Download the App
Online
Catering Order
Order from our catering menu to make your next gathering delicious.