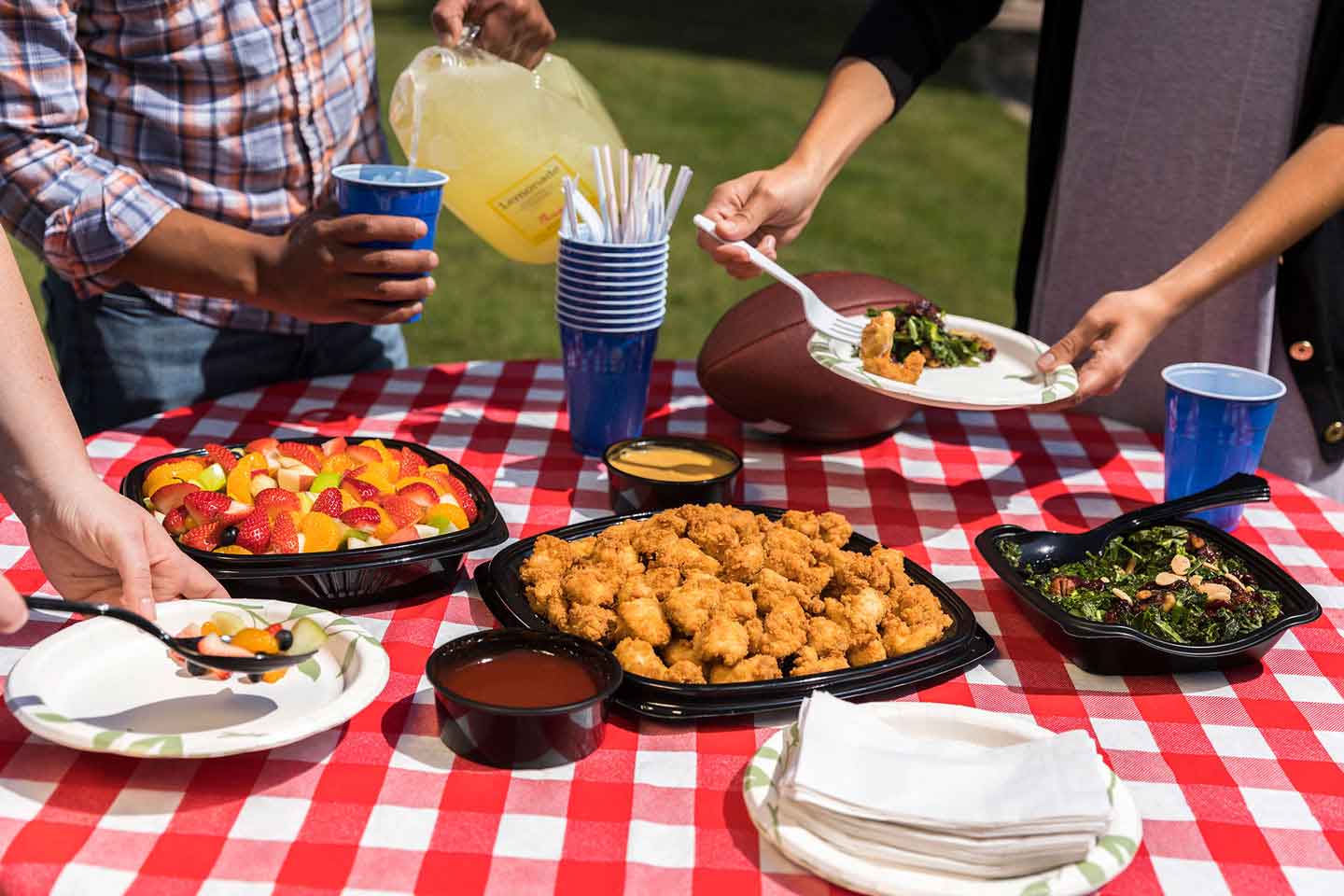 The most popular person at the party is the one who brings the Chick-fil-A tray
Party planning can be stressful. Confirming the RSVPs, decorating, purchasing supplies – and then there's planning the menu. While Chick-fil-A can't help you with the first three of those items, your local restaurant has the menu covered.
Chick-fil-A trays are the secret weapon that will make your next party a guaranteed hit. What trays can you order? We have provided a list below. Check out how many people each tray serves, but we always recommend ordering extra. A Chick-fil-A party platter has a habit of disappearing quickly at any event!
Don't forget to log in to your Chick-fil-A One™ account before placing your order online to earn points for your purchase.
Parties aren't just for lunch and dinner. Take your breakfast event to the next level with a tray of delicious Chick-n-Minis. The secret to their deliciousness? The rolls are lightly coated in honey butter.
Is there anything better than walking into a birthday party, company event or baby shower and seeing a whole tray of delicious Chick-fil-A nuggets? We don't think so. And here's a pro tip: Get your tray chilled so that you can heat it up closer to party time.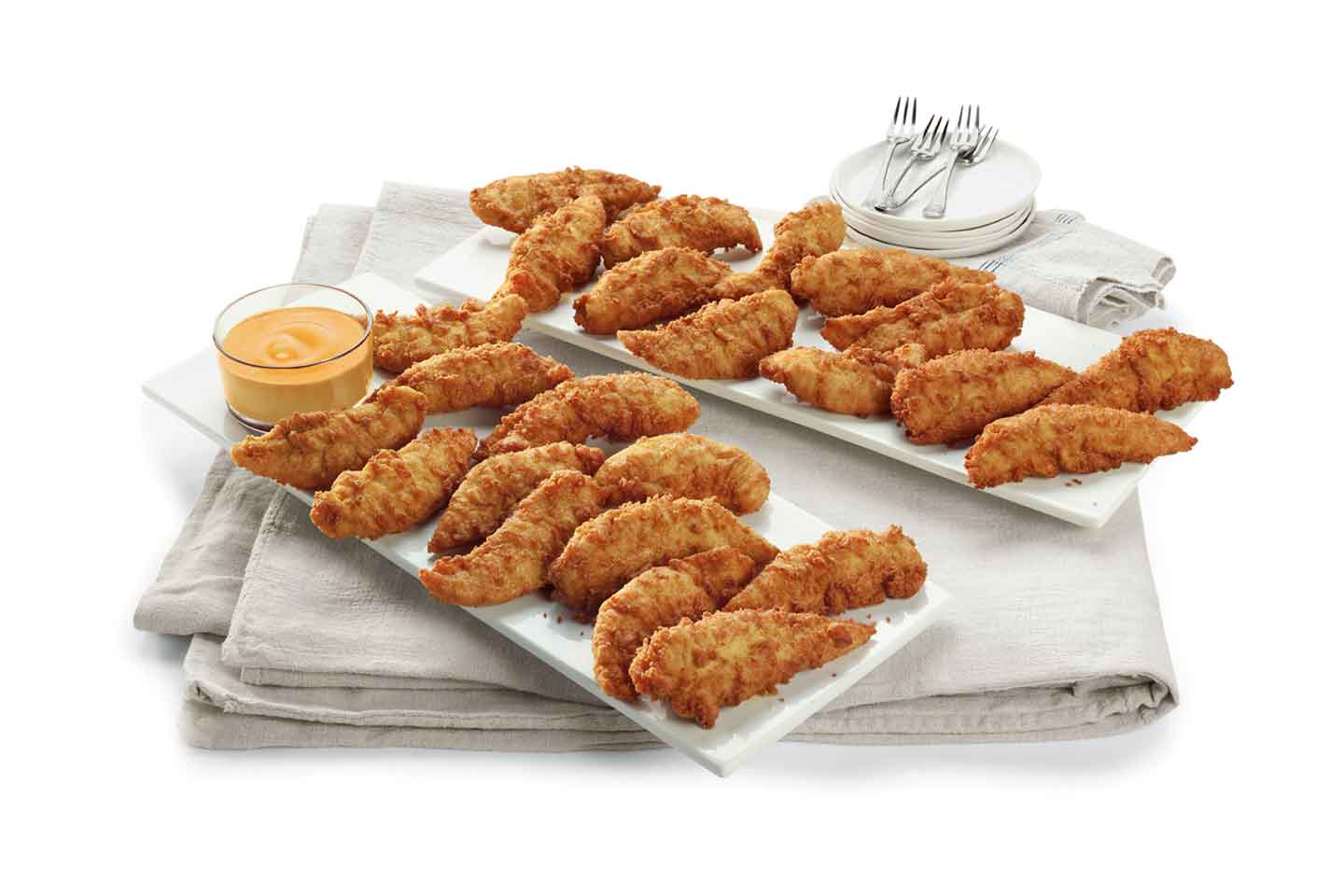 The Nugget vs. Strip Debate rages on, but for the Chick-n-Strip lovers out there, Chick-fil-A has a tray size for every occasion.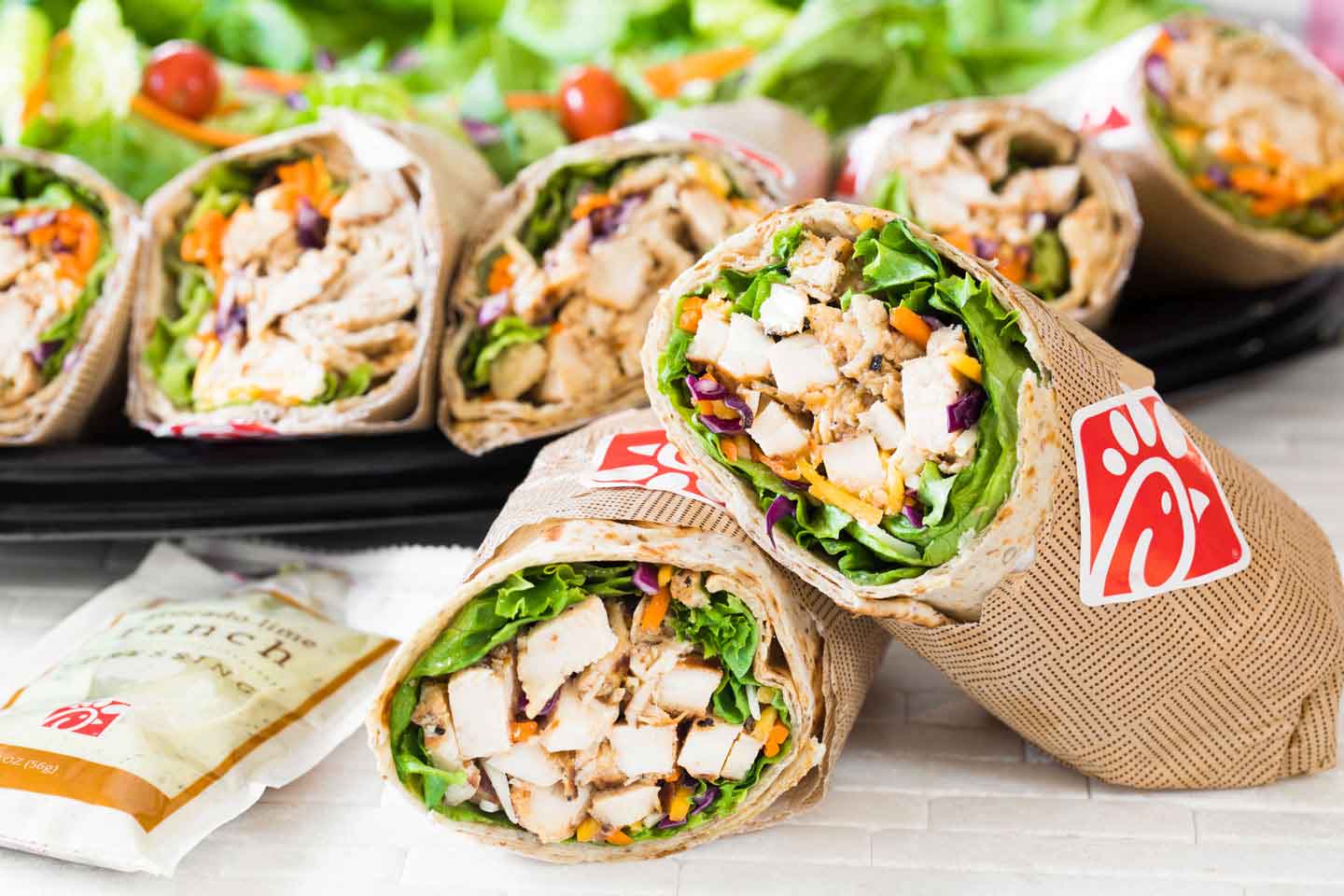 What's cooler than a Grilled Chicken Cool Wrap? A whole tray of them! Just don't forget the avocado lime ranch dressing.
Whether paired with a Chick-n-Mini tray for breakfast or a nugget tray for lunch, a fruit tray is a healthy option everyone loves. For those wishing to indulge a little, fruit trays also come with a side of caramel dipping sauce.
Fact: There have never been leftover Chocolate Chunk Cookies at any party. Ever.
Chilled Grilled Chicken Sub Sandwich
Want to surprise your party-goers? Order a tray of Chilled Grilled Chicken Subs. This treat, which isn't available on the regular menu, is sure to be a hit with the crowd that's looking for something beyond finger foods.
Put a more healthful spin on your next party with a tray of our popular Superfood Side. Broccolini®, kale, dried cherries and nuts topped with a maple vinaigrette dressing – it turns out decadence can be found on the lighter side, too.
Want a freshly prepared salad? Have Chick-fil-A make it for you! Your restaurant can take something as simple as making a salad off your hands and out of your head.