About Michael T. Duke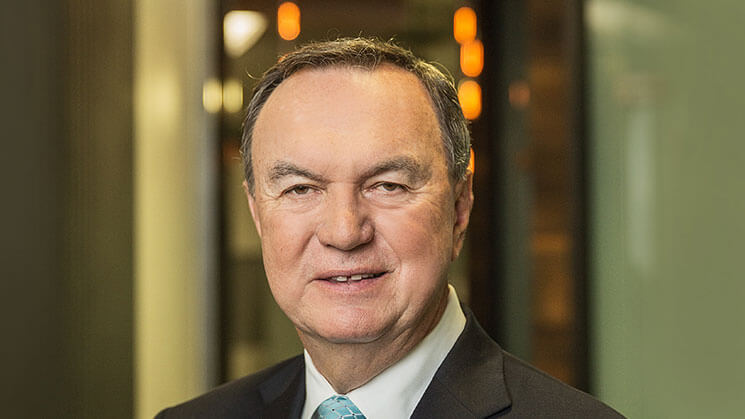 Professional Career
Michael T. Duke is the retired president and chief executive officer of Walmart Stores, Inc. Mike was selected to serve on Chick-fil-A's first Board of Directors in 2015.

During his five-year tenure as CEO, Mike helped Walmart navigate a period of economic, social and technological change while delivering strong financial results. He put in place the building blocks for the company's future by making critical investments in technology and talent, including a strong management team.

He also broadened Walmart's commitment to lead on some of the most pressing social and environmental issues of our time. Mike has long been a champion for diversity and was especially engaged in the advancement of women, both inside and outside the company.

Mike joined Walmart in 1995, and over his 19 years with the company led the logistics, distribution and administration divisions as well as Walmart U.S. In 2005, he was appointed to vice chairman with responsibility for Walmart International. Before joining Walmart, Mike had 23 years of experience in retailing with Federated Department Stores and May Department Stores.

Mike is a member of the National Academy of Engineering and currently serves on the board of trustees of the Georgia Tech Foundation and board of directors of Bible Study Fellowship International. He also serves as an operating executive for The Carlyle Group.

Mike has previously served on the board of directors of Walmart Stores, Inc. and The Consumer Goods Forum. He served on the executive committee of Business Roundtable, the board of advisors of the University of Arkansas, and the advisory board of Tsinghua University School of Economics and Management in Beijing.

Mike graduated from Georgia Tech with a bachelor's degree in industrial engineering. He was awarded honorary doctorate degrees from Georgia Tech and the University of Arkansas.

He and his wife, Susan, have two daughters, a son and five grandchildren.