Spicy Southwest Salad
This item isn't available at your preferred location.
Ingredients
Allergens
This item contains . View all Chick-fil-A® allergen information here.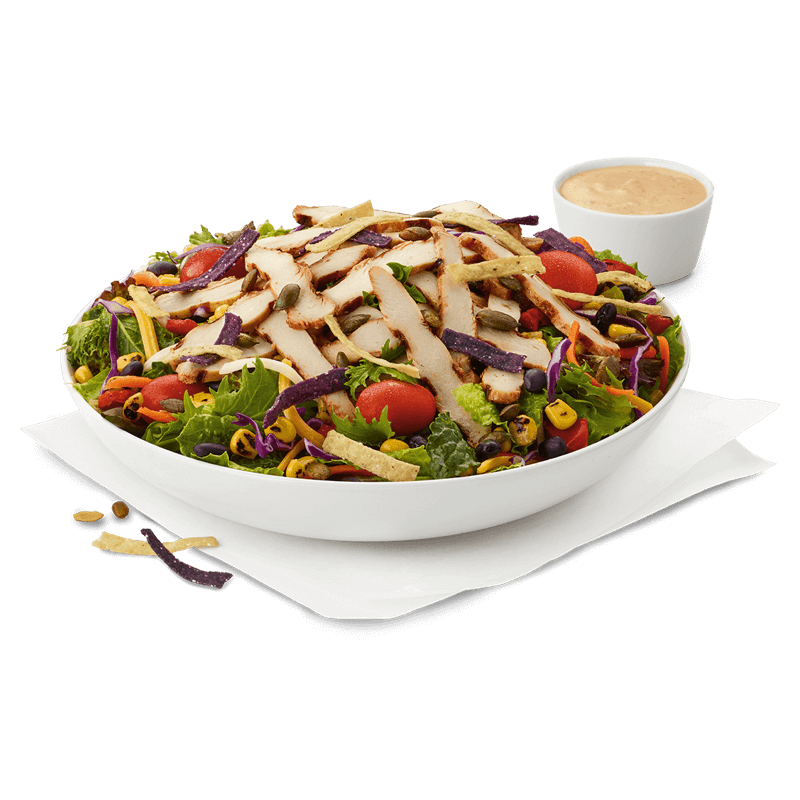 Slices of grilled spicy chicken breast, chilled and served on a fresh bed of chopped Romaine lettuce and baby greens, topped with shredded red cabbage and carrots, grape tomatoes, a blend of Monterey Jack and Cheddar cheeses, and a zesty combination of roasted corn and black beans. Made fresh daily. Served with Seasoned Tortilla Strips, Chili Lime Pepitas and Creamy Salsa Dressing or Chili Lime Vinaigrette (or guest's choice of dressing).
What type of order would you like to place?