Chick-n-Strips™ Meal
This item isn't available at your preferred location.
Additional Product Options
Ingredients
Allergens
This item contains . View all Chick-fil-A® allergen information here .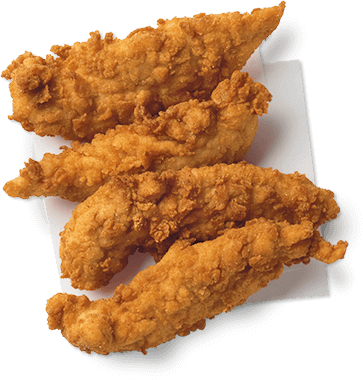 Made from the most tender part of the chicken breast, Chick-nStrips™ are marinated in special seasonings, hand-breaded and pressure cooked to perfection in 100% refined peanut oil. They are mouth watering and generously portioned. Available in 3-count or 4-count entrées with choice of dipping sauce.
What type of order would you like to place?