Oatmeal
This item isn't available at your preferred location.
Ingredients
Allergens
This item contains . View all Chick-fil-A® allergen information here .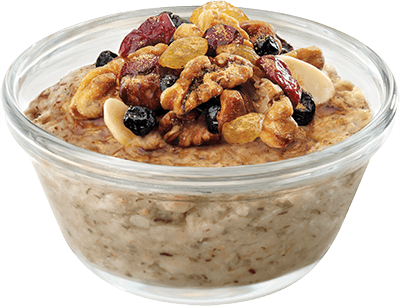 Warm & wholesome, our multigrain, steel-cut oatmeal is first slowcooked in kettles the old-fashioned way. Anything but dry and instant, our hearty oatmeal has flax, whole wheat and buckwheat. Tasty toppings include cinnamon brown sugar, roasted mixed nuts (almonds, pecans, walnuts), and dried fruit blend (cranberries, blueberries, golden raisins, cherries).
What type of order would you like to place?