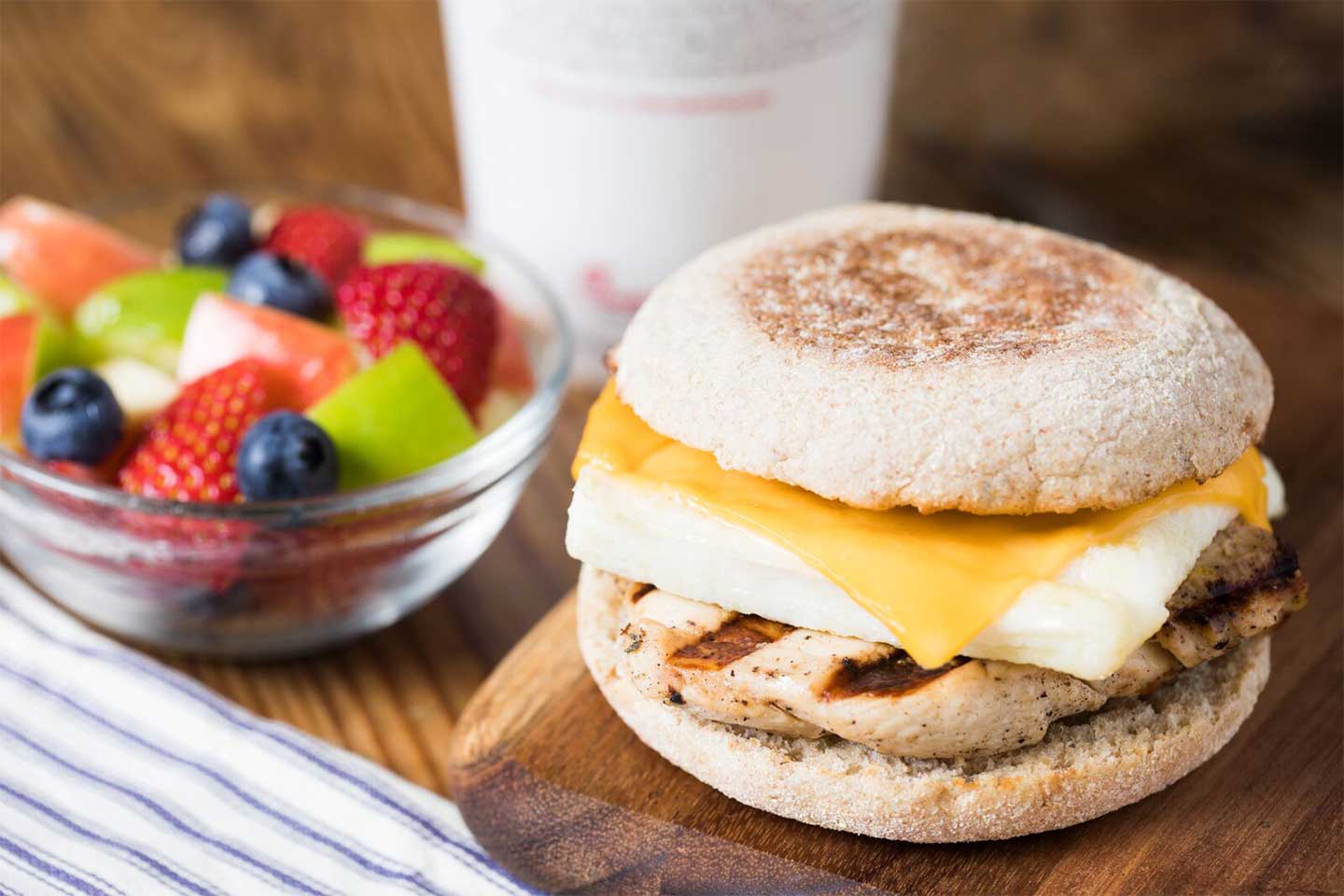 The skinny on some of our most delicious breakfast pairings
Breakfast. The most important meal of the day, right? It's also the one you're least likely to plan ahead and most likely to eat in the car – or with one hand while the other hand holds a briefcase and/or a child. Despite everyone's best efforts, it's easy to get off track in the morning when you're watching the calories.
To save you time in the drive-thru, here are 10 tasty Chick-fil-A breakfast pairings under 400 calories.
The calories listed below are items as they stand unless specifically stated – no honey, creamer, sugar, etc.
1. Bacon, Egg & Cheese Muffin, Medium Fruit Cup, Hot Coffee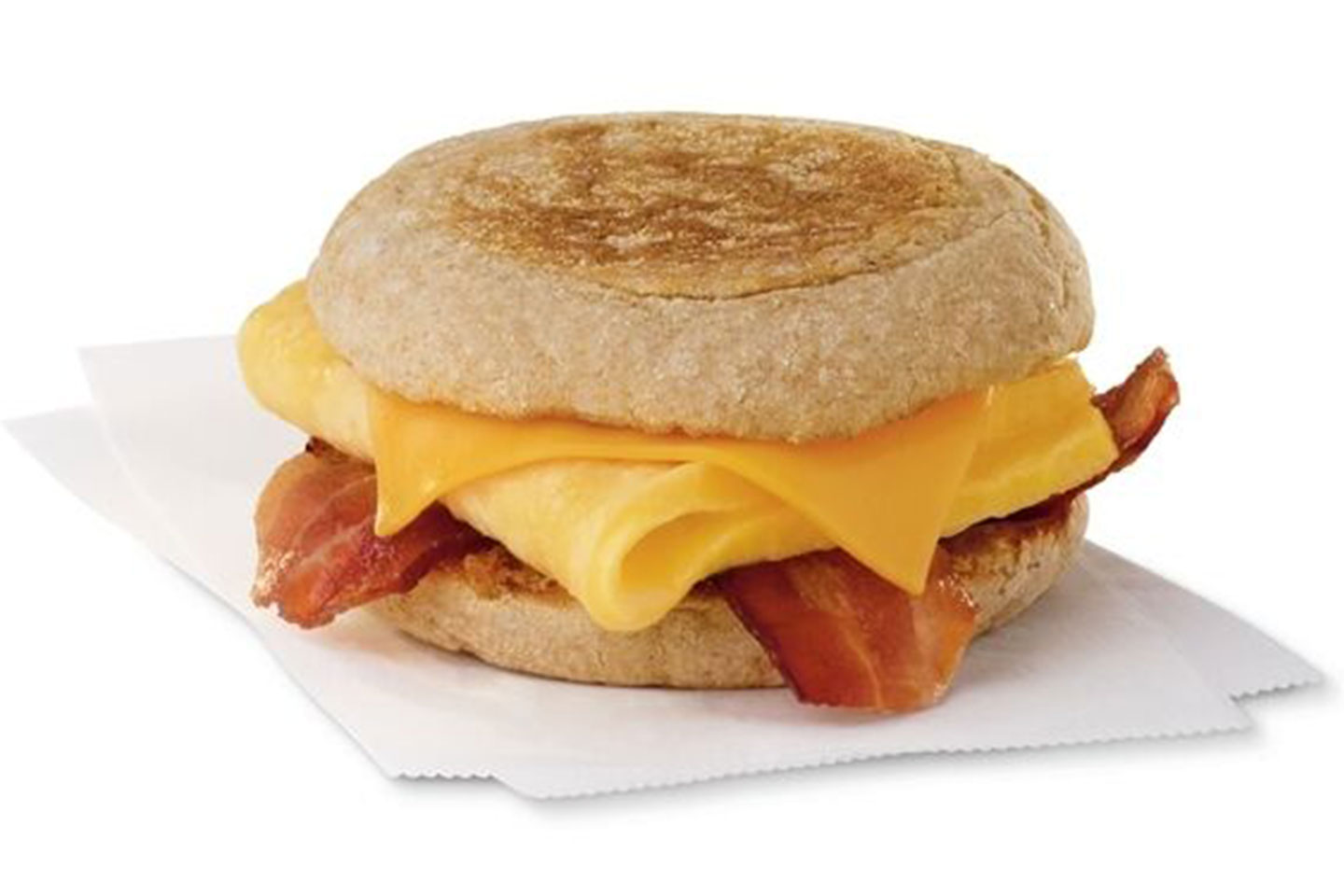 Delivering a total of 360 calories and 17 grams of protein, this sweet and savory breakfast pairing has the best of all worlds: nooks and crannies filled with bacon, egg and cheese, fresh sliced fruit and a caffeine pick-you-up.
2. 4-Count Chick-n-Minis®, Hot Coffee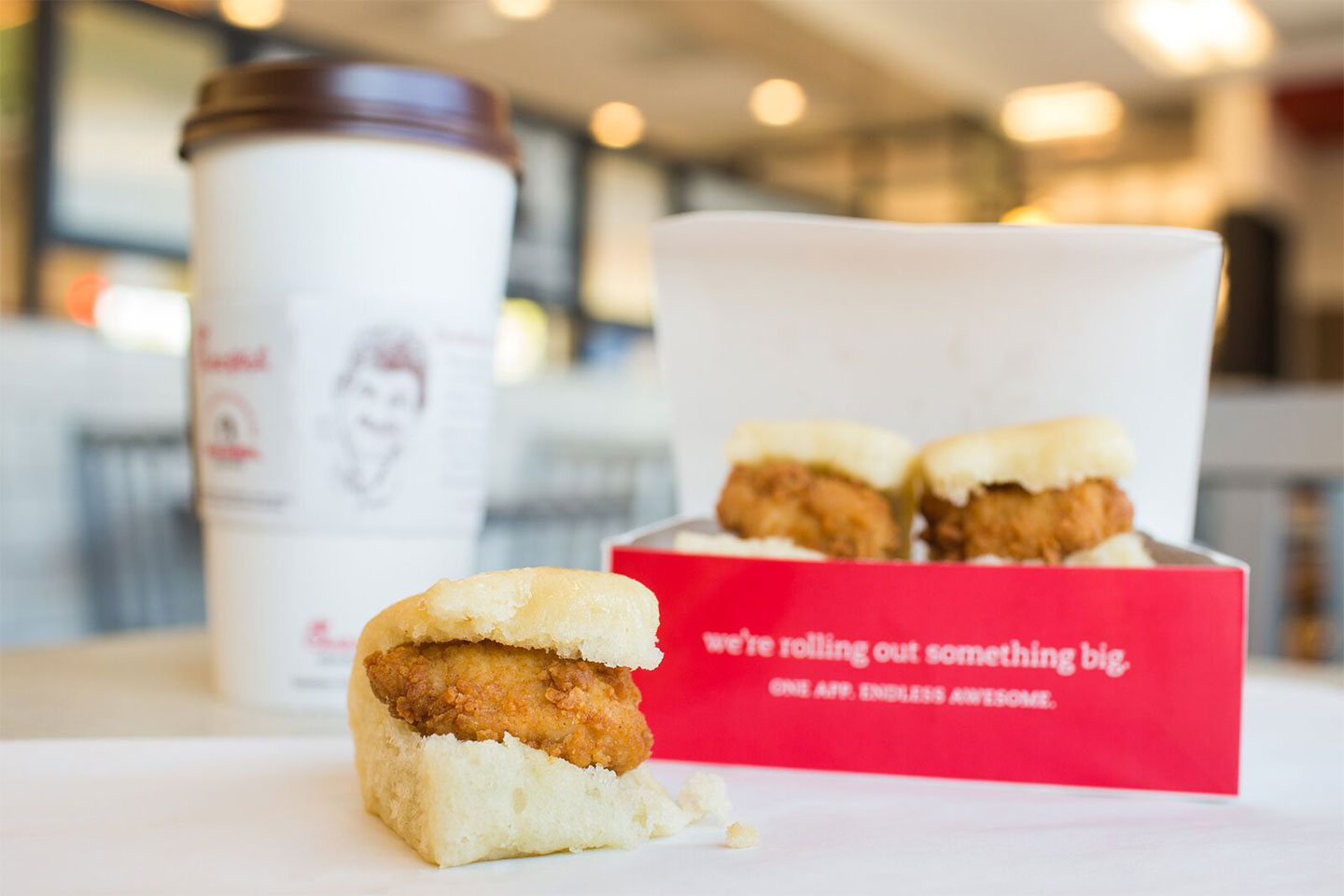 Who said calorie counters can't have Chick-n-Minis®? Warm, bite-sized and lightly sweetened, these minis pair well with a hot cup of THRIVE Coffee for a 360-calorie morning meal.
3. Buttered Biscuit, Medium Fruit Cup, Small Diet Lemonade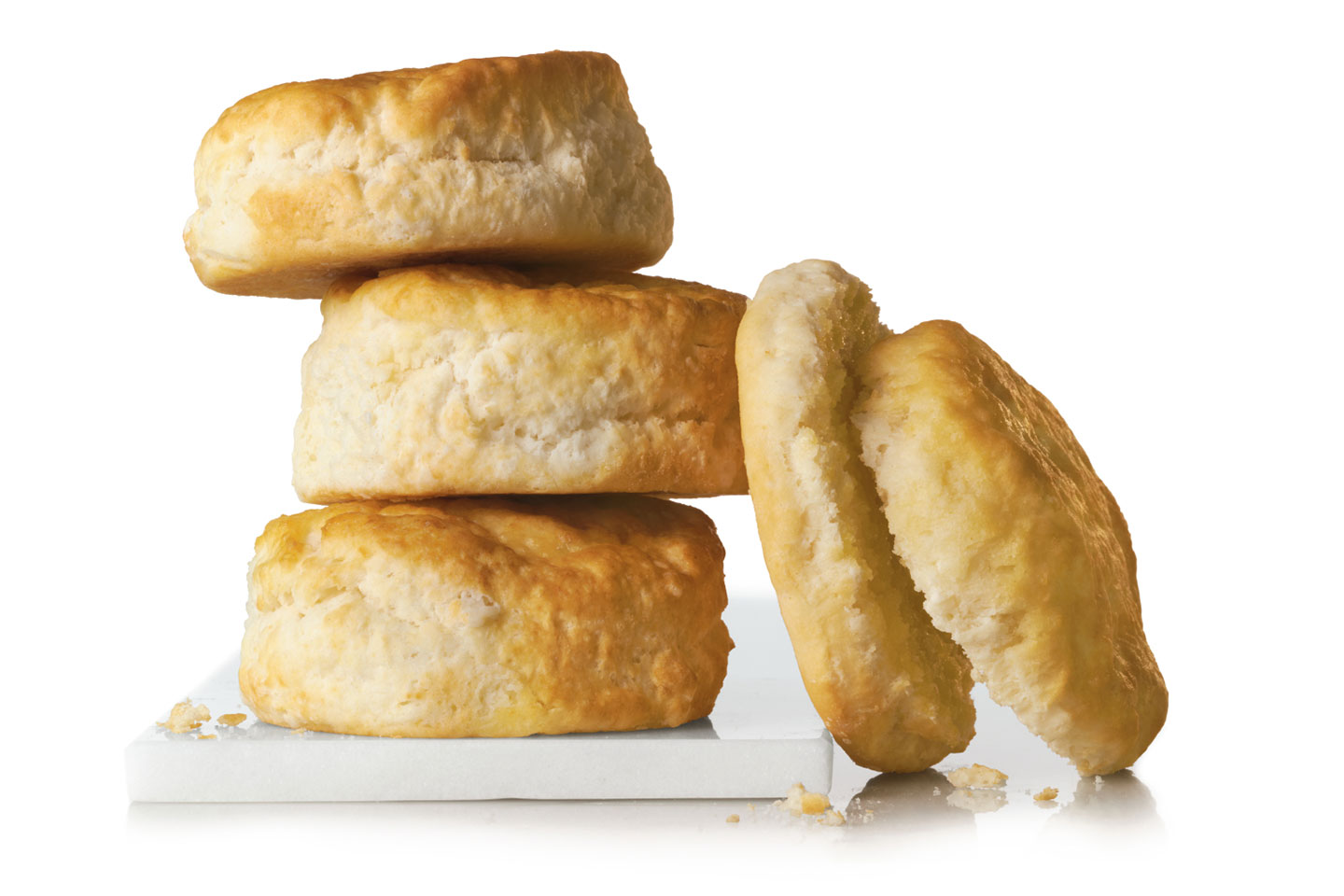 Baked fresh throughout the morning, enjoy a tasty Biscuit, paired with a fresh Fruit Cup and fresh-squeezed Diet Lemonade, for a guaranteed fresh start to your morning at 350 calories.

4. Hash Browns, Medium Fruit Cup, Hot Coffee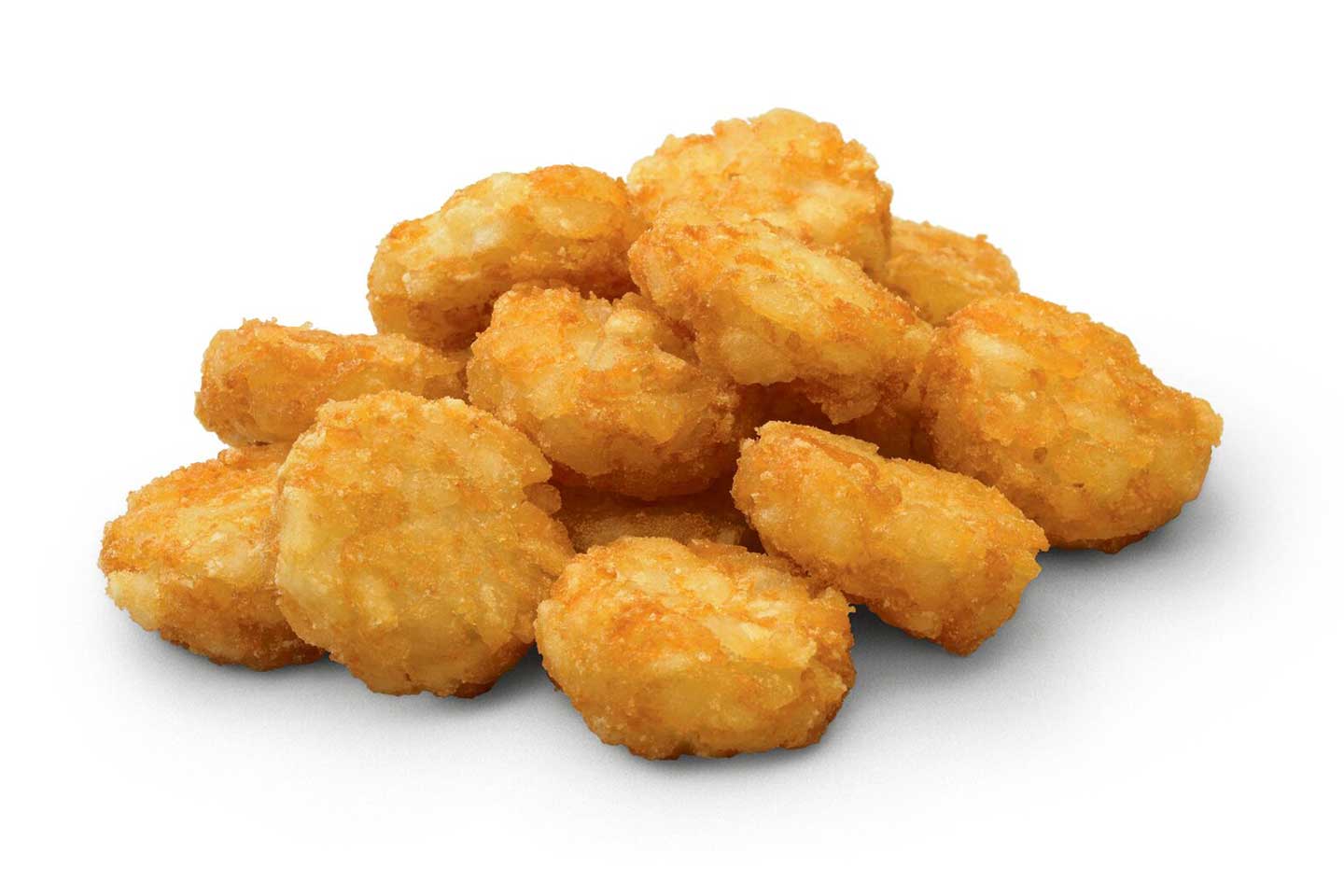 Whether it's a crispy tater or fresh strawberries, this Hash Brown and Fruit Cup combo prove that some of the biggest tastes come in the smallest bites (and a calorie count at 330)!

5. Egg White Grill, Medium Fruit Cup, Hot Coffee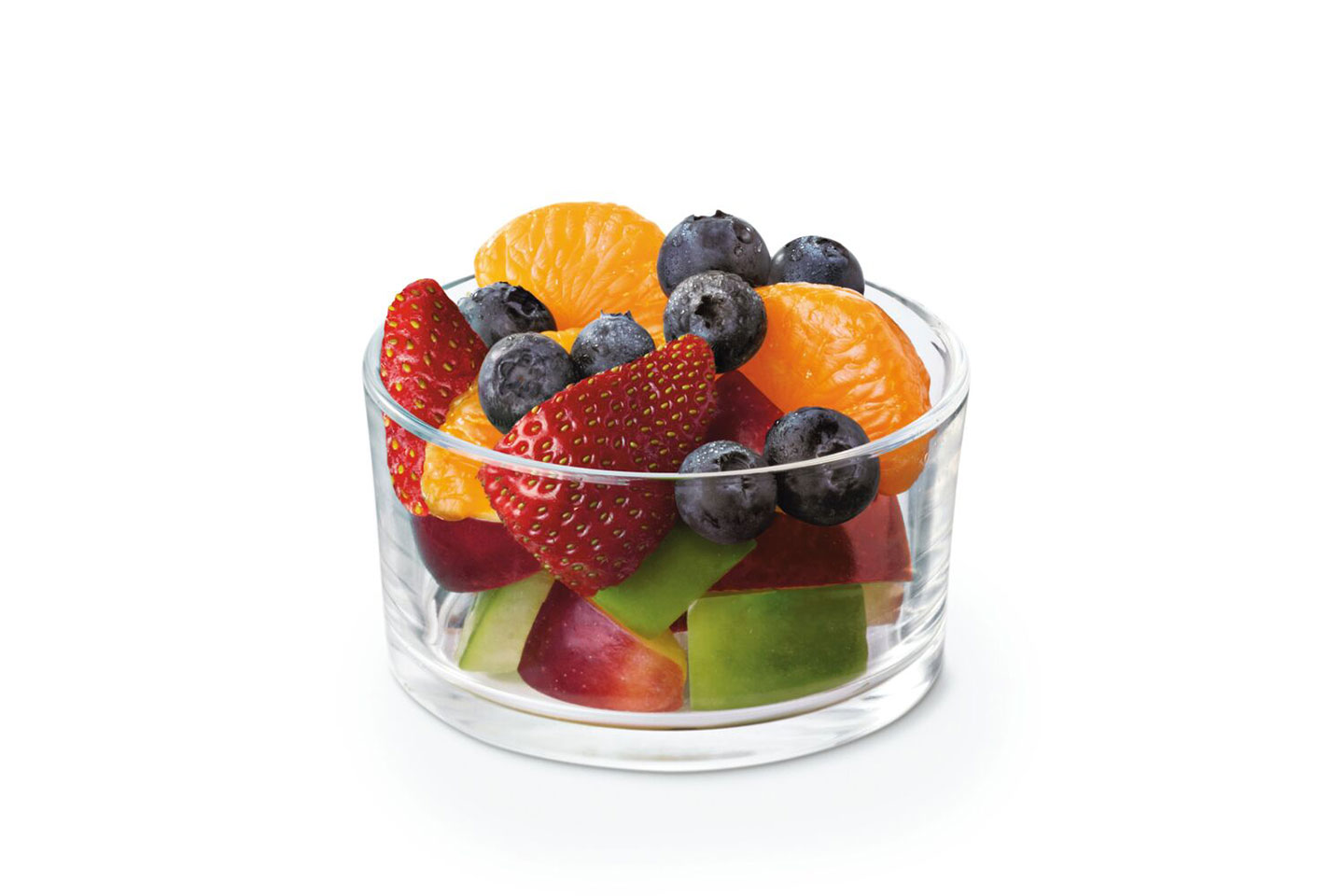 Prioritizing protein doesn't have to be complicated. With 27 grams of protein, the combination of an Egg White Grill, Fruit Cup and Coffee will have you feeling deliciously satisfied until lunch.
6. Egg White Grill, Honey Roasted BBQ Sauce, Small Diet Lemonade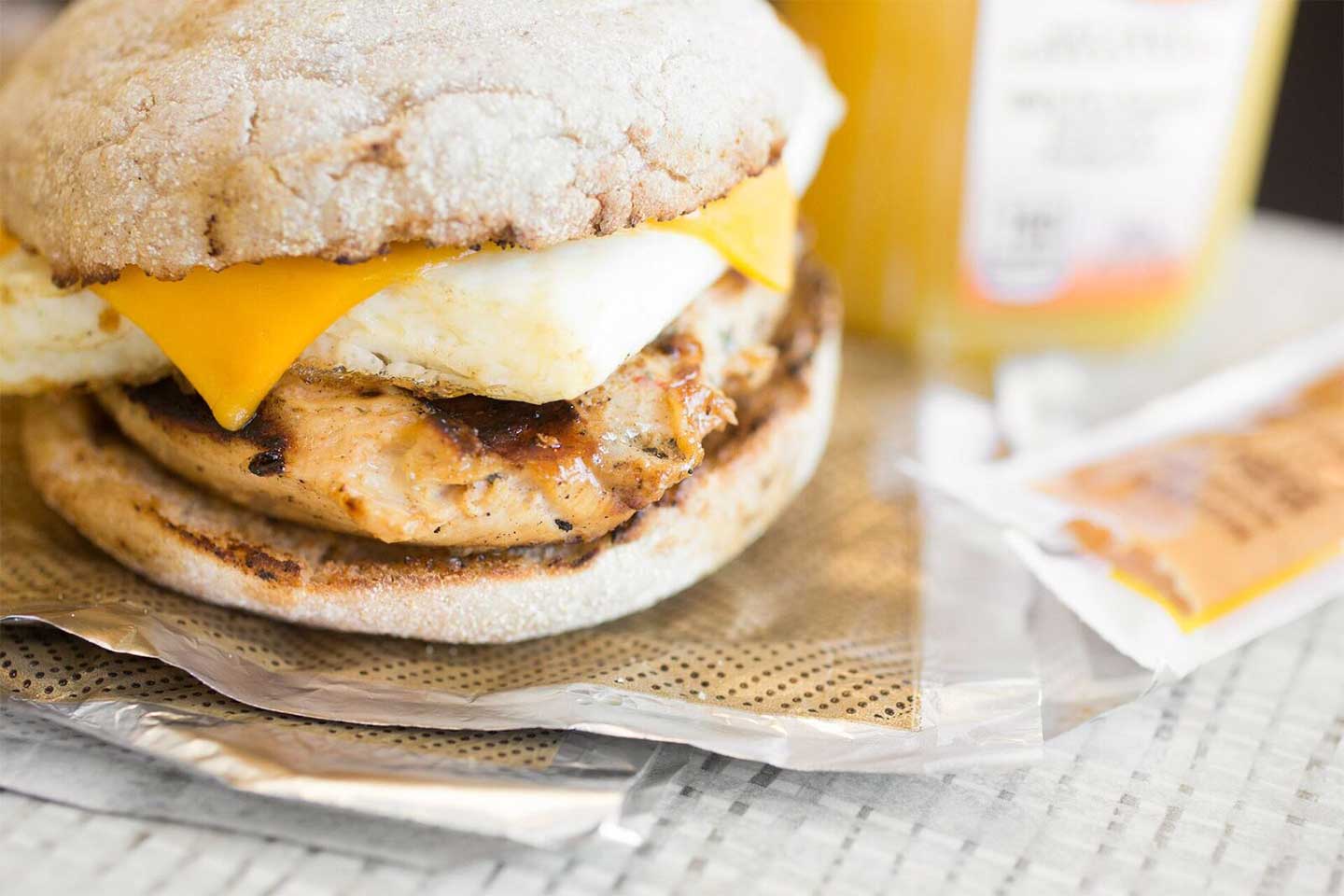 By adding Chick-fil-A's signature Honey Roasted BBQ Sauce to the Egg White Grill and pairing it with a Diet Lemonade for a 380-calorie meal, you can keep your carb and calorie count lower without sacrificing flavor.

7. Greek Yogurt Parfait with Cookie Crumbles, Vanilla Iced Coffee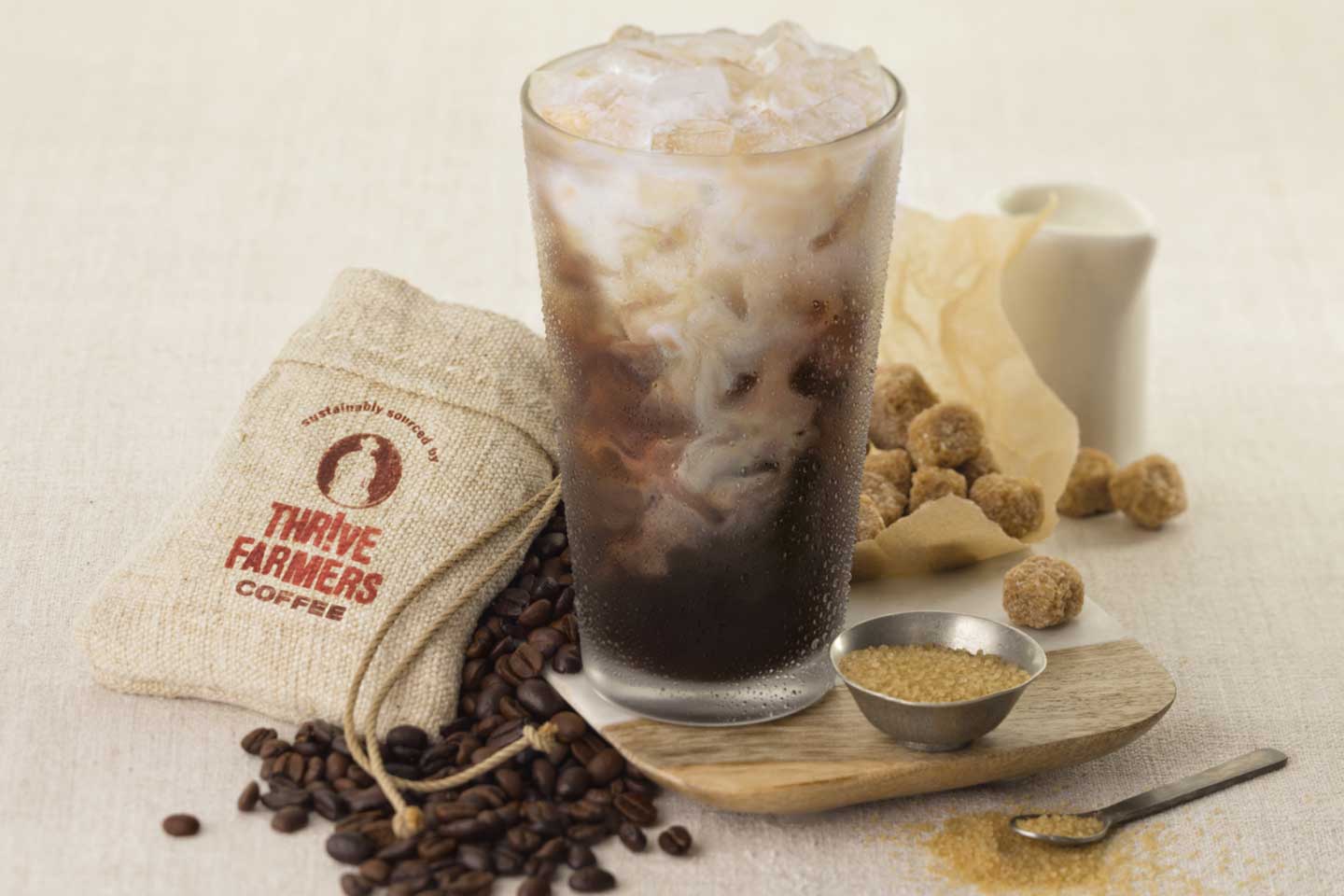 The 280-calorie-per-serving Greek Yogurt Parfait topped with cookie crumbles is a light yet delicious way to start your day. Pair it with a custom blend Vanilla Iced Coffee (160 calories) for an added energy boost.

8. Greek Yogurt Parfait with Harvest Nut Granola, Small Fruit Cup, Hot Coffee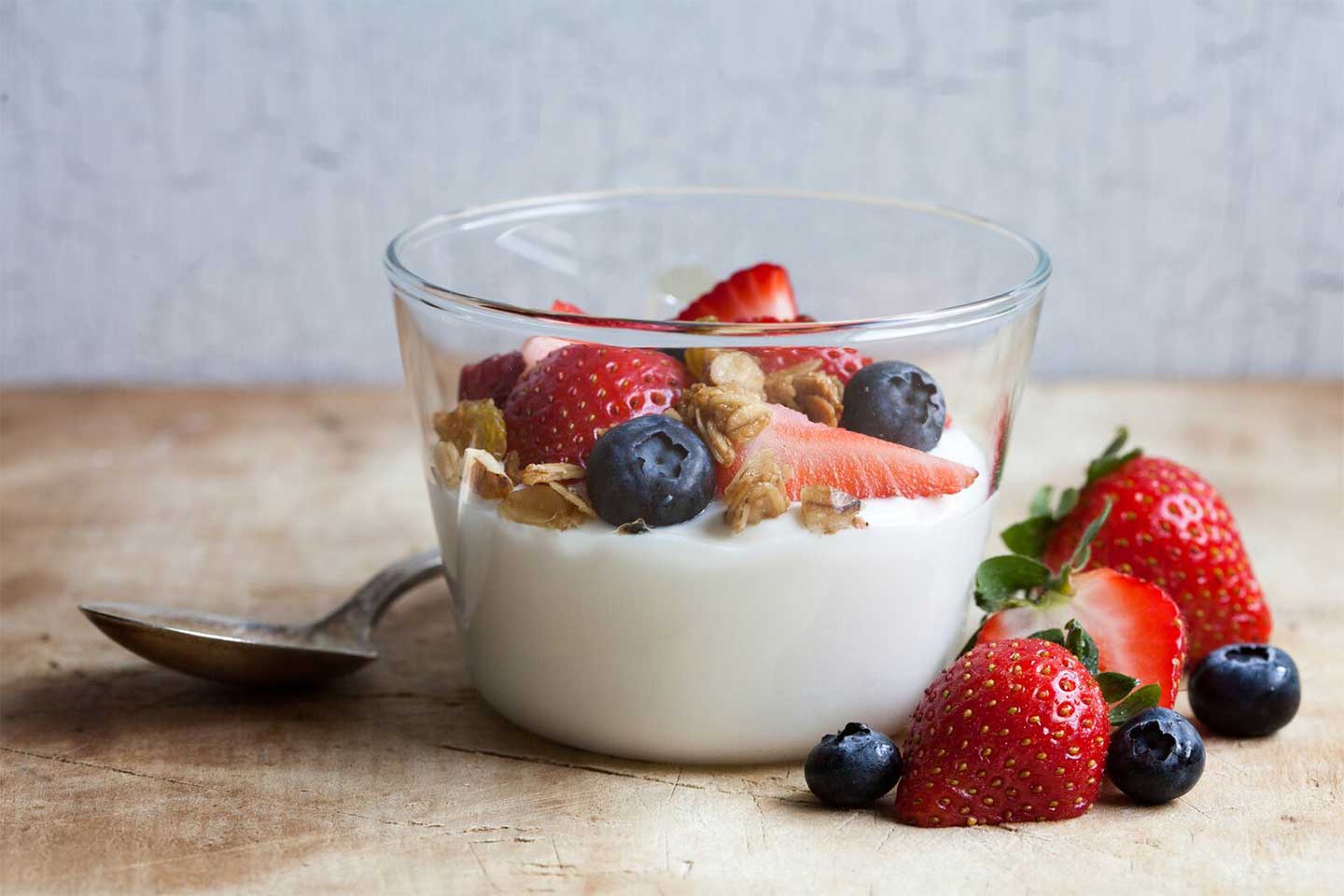 The Greek Yogurt Parfait's handheld size makes it the perfect solution to a busy morning, so you can have a low-calorie kick start to your day (280 calories). Add extra fruit to your Parfait with a small Fruit Cup (60 calories) and add an energy boost with Hot Coffee (0 calories).

9. Chick-fil-A® Breakfast Fillet, Medium Fruit Cup, Simply Orange Juice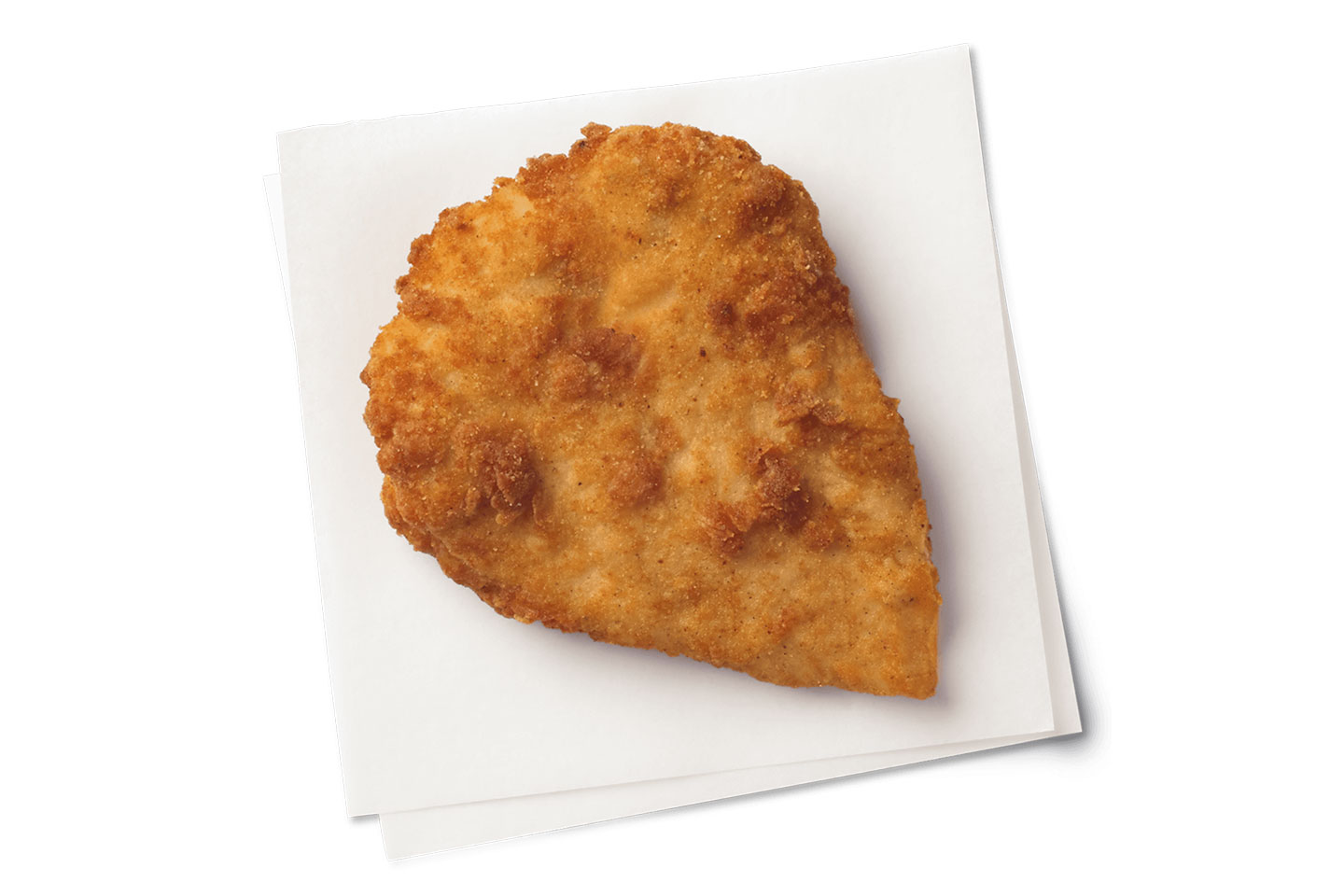 For a breakfast that is seasoned to perfection and lower in carbs, opt for a Chick-fil-A Breakfast Fillet without the biscuit. With a Fruit Cup and Simply Orange Juice to complement, it's hard to believe this delicious combination is 380 calories and 18g of protein.

10. Grilled Breakfast Fillet, Hash Browns, Small Fruit Cup, Hot Coffee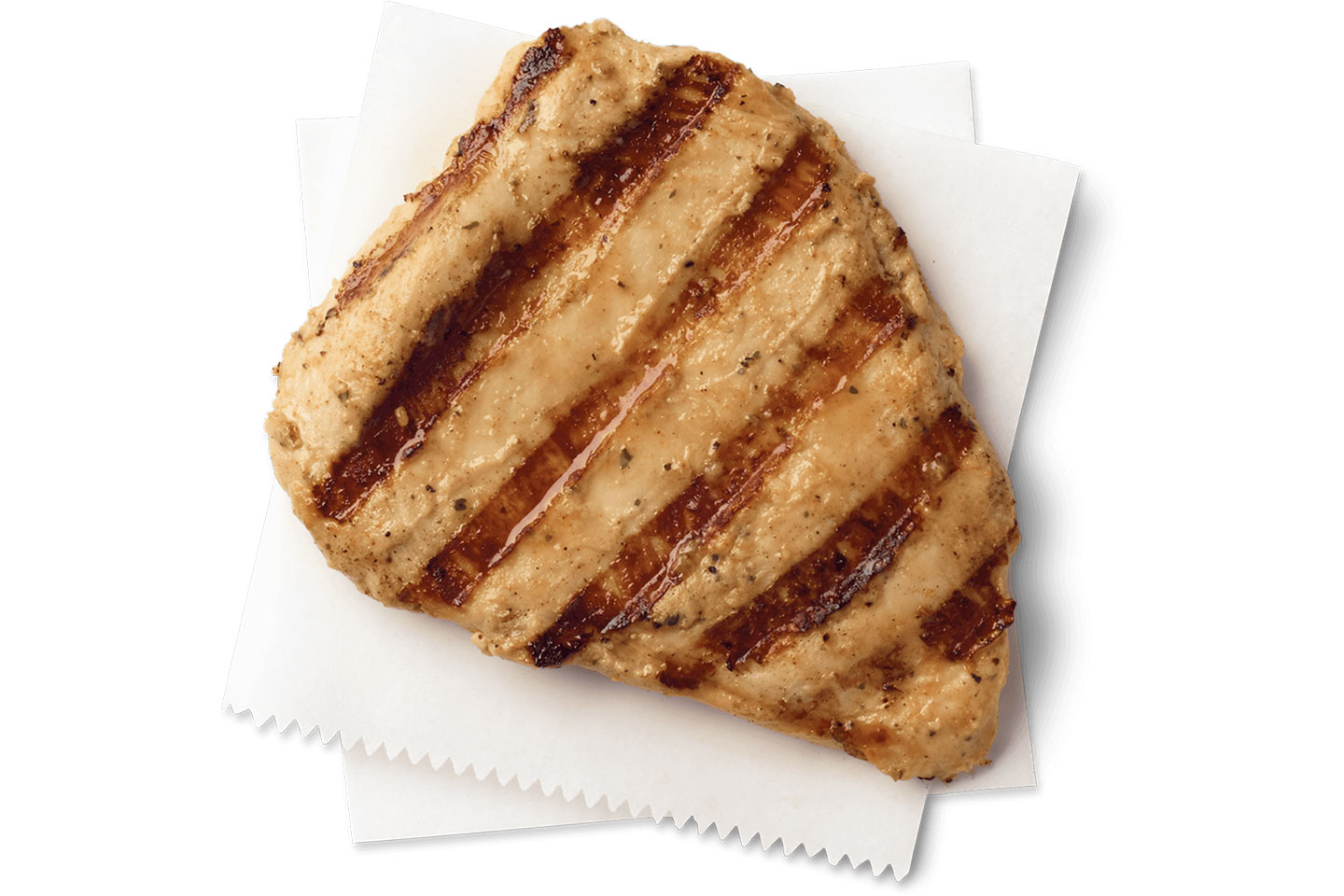 For grilled chicken lovers looking at carbs, protein and calories – this breakfast combination hits everything on the checklist in a delicious package – all for 380 calories.

Looking ahead to your next meal? Check out this list of 5 lunch options for 500 calories or less at Chick-fil-A.
Start your order