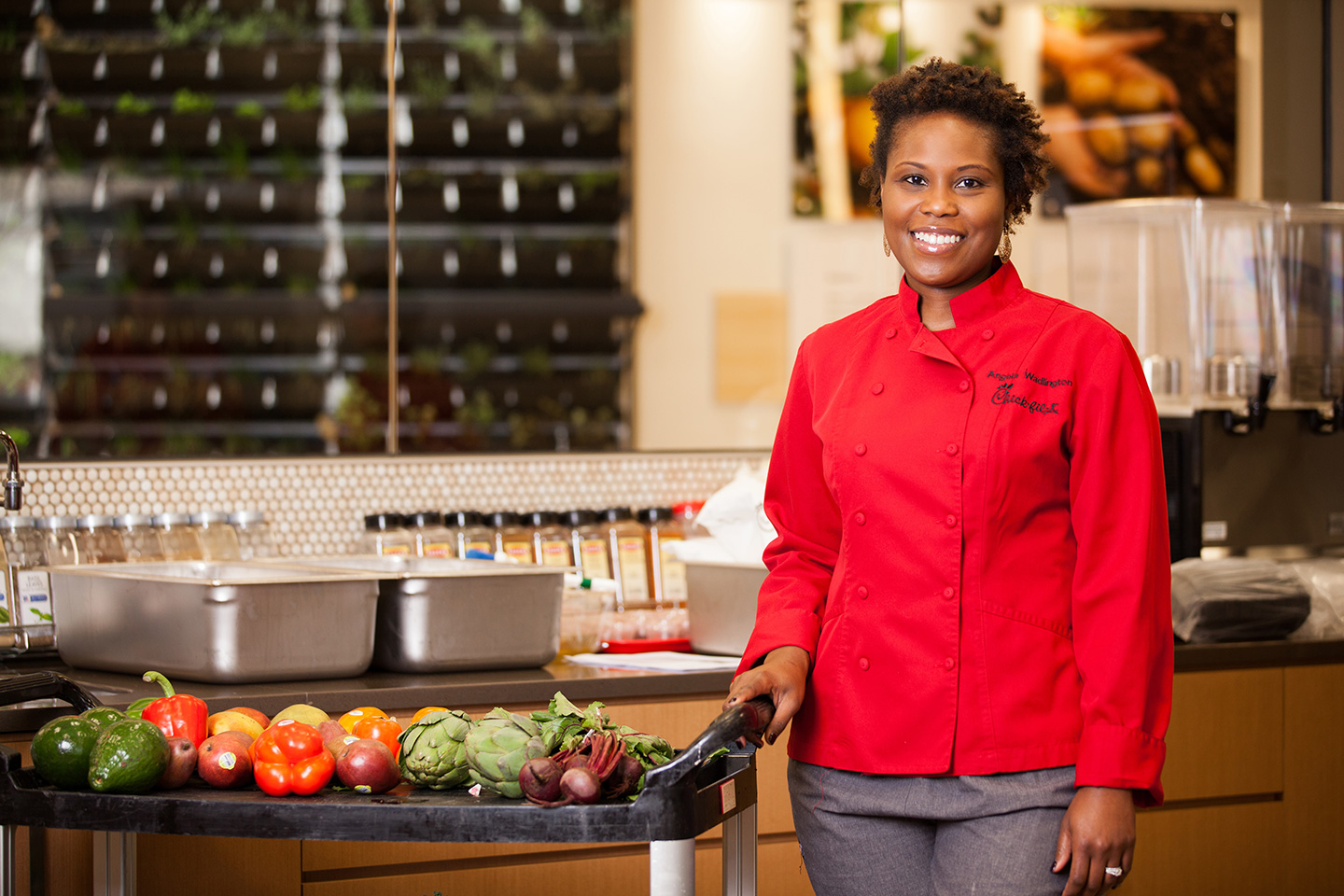 From our kitchen to yours
From Candy Land to Candy Crush, candy has been an American obsession for decades, and for Chick-fil-A Chef Angela Wadlington, candy plays a special part in a decadent holiday tradition.
"I have a huge sweet tooth," Wadlington says. That sweet tooth inspires her culinary creativity this time of year, with a holiday cookie recipe that is sure to impress Santa and anyone else who eats them this holiday.
The main ingredient for her favorite holiday cookies? You guessed it: candy. "My favorites are Snickers, M&M's, Heath Bars and semi-sweet chocolate chips," she says. The 10-year veteran of the Chick-fil-A kitchen dished out her recipe for candy store cookies, and if you share her sweet tooth, anytime these treats are on the menu is the most wonderful time of the year.
Servings

About 40 cookies
Ingredients

2 1/4 cups unsifted flour
1 teaspoon baking soda
1/2 teaspoon salt
1 cup butter, softened
3/4 cup sugar
3/4 cup brown sugar, packed
2 teaspoons vanilla
2 large eggs
2 cups Rolled Oats
3 cups of favorite chocolate candies
Directions

Directions

Preheat oven to 375°.
Stir flour with baking soda and salt, set aside.
In a large bowl, beat butter with sugars at medium speed until creamy and lightened in color (about 4 minutes).
Add vanilla and eggs, one at a time, mix on low speed until incorporated.
Gradually blend dry mixture into creamed mixture.
Stir in favorite candies.

Drop by tablespoon onto ungreased baking sheets.

Bake for 9-11 minutes or until golden.