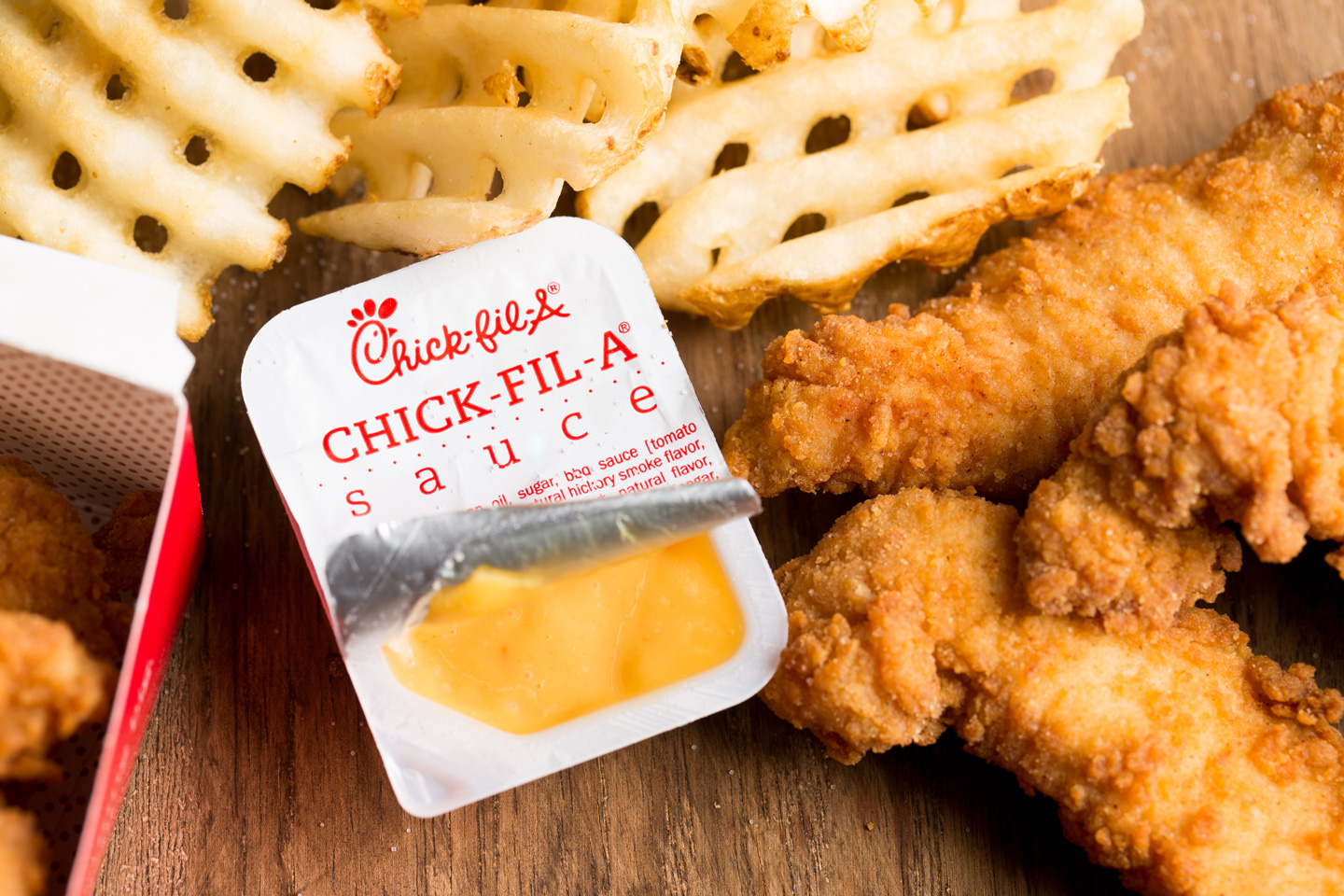 There are websites dedicated to recipes on how to make it. Customers so faithful they worried loudly when they thought it might be discontinued. Aficionados trade for it on eBay.
It's Chick-fil-A Sauce – the sweet-and-sour delight to so many—it's now the favorite of the company's six sauces. In 2014, restaurants ordered 285,895,456 servings, that's about one third of the overall sauce distributed nationwide.
Just what's going on here? What's the secret?
Of all people, Hugh Fleming should know. He's a former owner-operator from Fredericksburg, Virginia, who started all the hubbub. It was a necessity-is-the-mother-of-invention moment, or as Chick-fil-A Founder Truett Cathy was known to say, an "unexpected opportunity."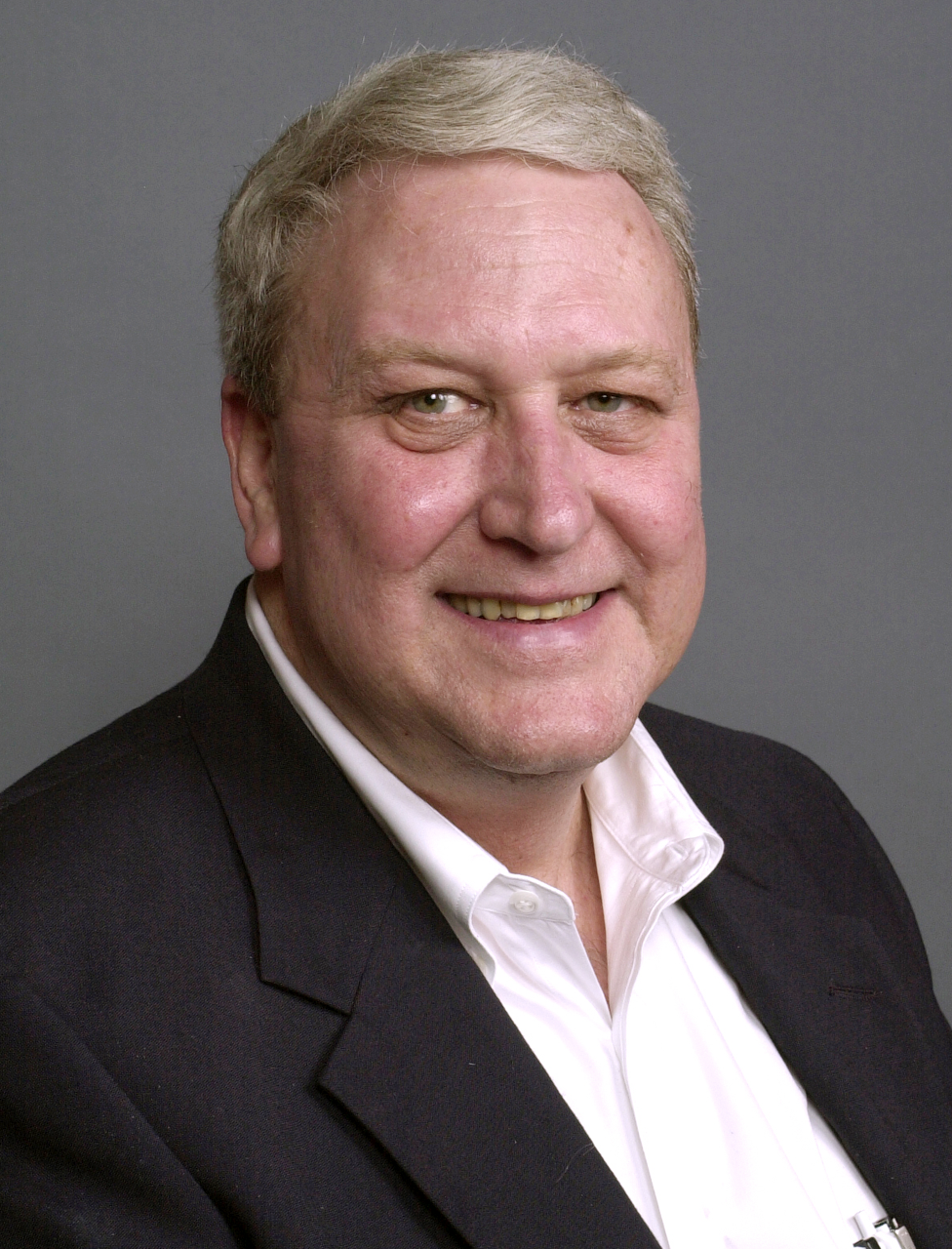 Creator of Chick-fil-A Sauce, Hugh Fleming
Hugh Fleming opened his mall store in the early '80s. It was the middle of a recession and his store was "starving for business." Then one day, his first team member, Lisa Green, negotiated a deal with employees of a nearby department store to take Chick-fil-A® Nuggets to them during inventory so they wouldn't have to leave for lunch. The only issue was that the employees were asking for a dipping sauce, and Chick-fil-A didn't have one at the time.
"I had a honey mustard dressing recipe I knew, so, I went back and made that. I was just grabbing for an idea," said Fleming, 70, who is now retired. "Those employees loved it and kept coming back. So we made it for them, and then other customers started asking for it. That was the birth of the Chick-fil-A sauce right there."
But that's not the end of the story. Fleming and his employees began putting it in cups, and then in pump dispensers, because it was beginning to get popular. It was about that time that an employee on break was eating lunch and accidentally mixed some barbecue sauce into the restaurant's homemade sauce. It was… a hit.
So, Fleming added the barbecue sauce to his recipe and "everyone seemed to like it," – which now seems like an extreme understatement.
Soon, customers were clamoring for the sauce. Fleming's son, Todd, now a Chick-fil-A owner operator himself, remembers being in elementary school and helping keep up with the wild demand after school, bottling the handmade sauce for customers. "Back in those days," he says, "people offered to buy it by the gallon."
Fleming said he and his team would use a giant Hobart commercial mixer to make 5-gallon batches. Some customers got a bit carried away.
"They would get a drink cup, go into the restrooms and rinse it out, and go fill them up (with the sauce). They had shopping bags and purses and would take it out that way," he says. "At one time, we tried to take it away because of all the work involved. But people would come in, and if we told them we didn't have it or couldn't get it, they would literally walk away."
Before retiring in 2007, Fleming gave Chick-fil-A the recipe. But he still is recognized around town for starting the sauce craze. Recently, he was in a physical therapy group, and the nurses all crowded around to talk to him about his sauce.
"I can't believe the mania about it," he said. "I've never seen anything like it. … It would take all day to sit here and tell you tales of that sauce."