Recipe: Mountain Shepherd Fajita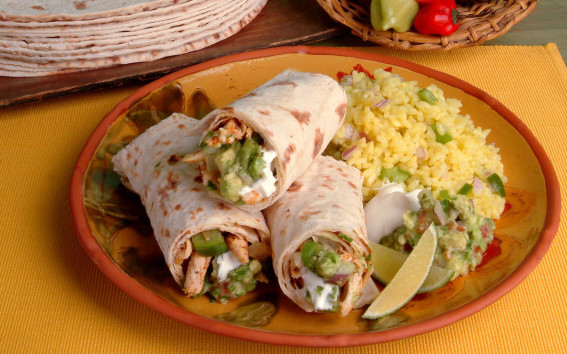 Ingredients

2 Damascus plain pitas
1 big onion sliced thin
1 medium fresh red or green peppers sliced thin
1 small avocado cut into one inch squares
4 tablespoons of light sour cream
1 lb chicken sliced to strips season it w/salt and pepper (to desired taste)
1 cup shredded lettuce (optional)
Directions

Directions

Grease the hot skillet lightly and add the fresh pepper and cook for 2 minutes, add the onions and continue cooking for another 2 minutes, remove into a plate and add the chicken when it becomes a toasted color.
Return the onion and fresh pepper to the top of the chicken.
Mix well and heat for about a minute and then remove.
Take the two pitas on top of each other and spread with the sour cream then add the chicken, onion, and pepper.
Garnish with the lettuce and avocado. Roll it like a roll of paper and enjoy.