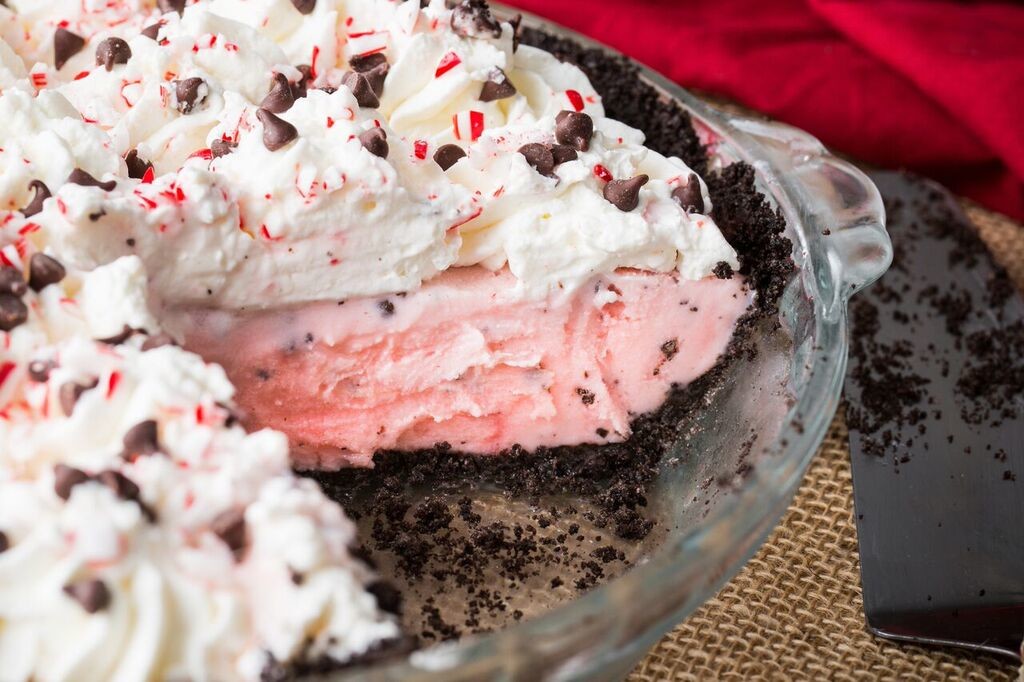 Our limited time Peppermint Chip Milkshake is a hit each holiday season, and fans get as much as they can during the winter months. So when Chick-fil-A chef Christy Cook wondered if you could turn the milkshake into a pie, we pulled up a chair and a fork to find out. Turns out, she was right. If you love the Peppermint Chip Milkshake, then just wait until you try pouring it into a homemade pie crust to create this seasonal (and easy) Peppermint Milkshake Pie.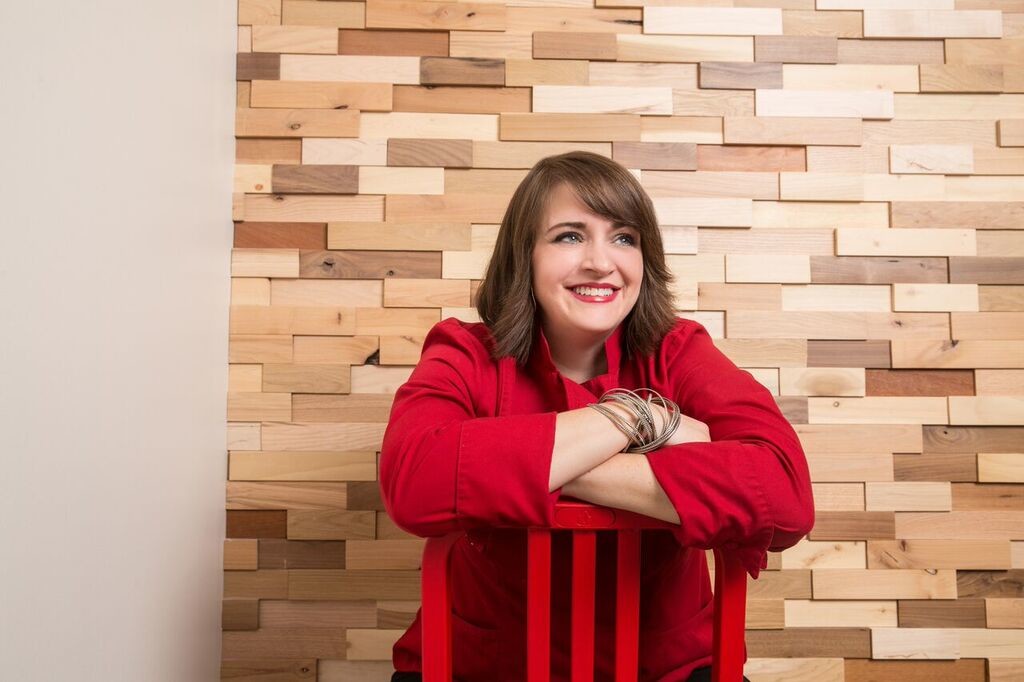 Chick-fil-A Chef, Christy Cook
Ingredients (Crust):
1½ cups crushed chocolate cream-filled cookies (approximately 15)
2 tablespoons butter
Ingredients (Filling):
1 large Chick-fil-A Peppermint Chip Milkshake (or 2 large milkshakes if you prefer a deeper pie; order with no whipped cream or cherry at your local restaurant)
Ingredients (Topping):
2 cups heavy whipping cream
2 tablespoons powdered sugar
2 tablespoons miniature chocolate chips
10 peppermint candies (crushed)
Directions:

Place butter in microwave safe bowl and heat approximately 30 seconds. Stir until melted. In a medium bowl, place the cookie crumbs. Drizzle melted butter over crumbs and stir until moistened. Press crumb mixture into 9" pie pan. Cover & freeze until set, at least one hour.
Pour milkshake(s) into the prepared crust. Depending on the thickness of your crust, you may not use both shakes—so just drink the rest! Cover and freeze until set, approximately one hour, or up to one week.
Use an electric or hand mixer to mix whipping cream & sugar. Beat until stiff peaks form. Spread onto pie, or if you feel fancy, pipe whipped topping onto pie in rosettes using a plastic sandwich-sized bag. Garnish, just prior to serving, with crushed peppermint, mini chocolate chips, candy cane pieces, white chocolate… get creative! Serve in slices and enjoy.
Note: No time for crust and topping from scratch? Buy a pre-made crust and whipped cream.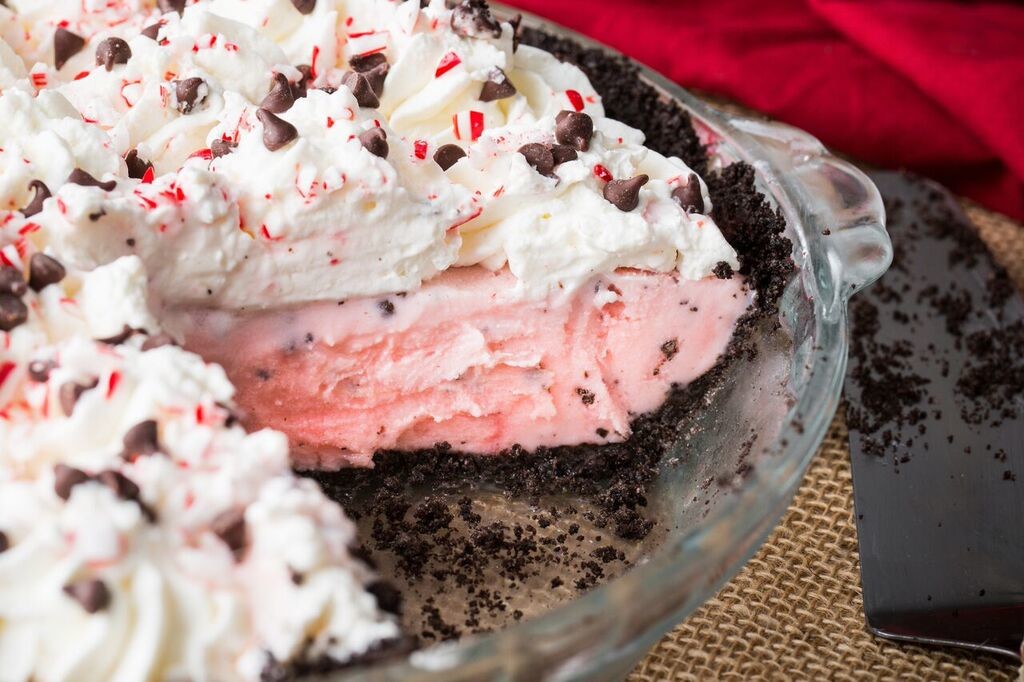 Click here to download recipe card.
"