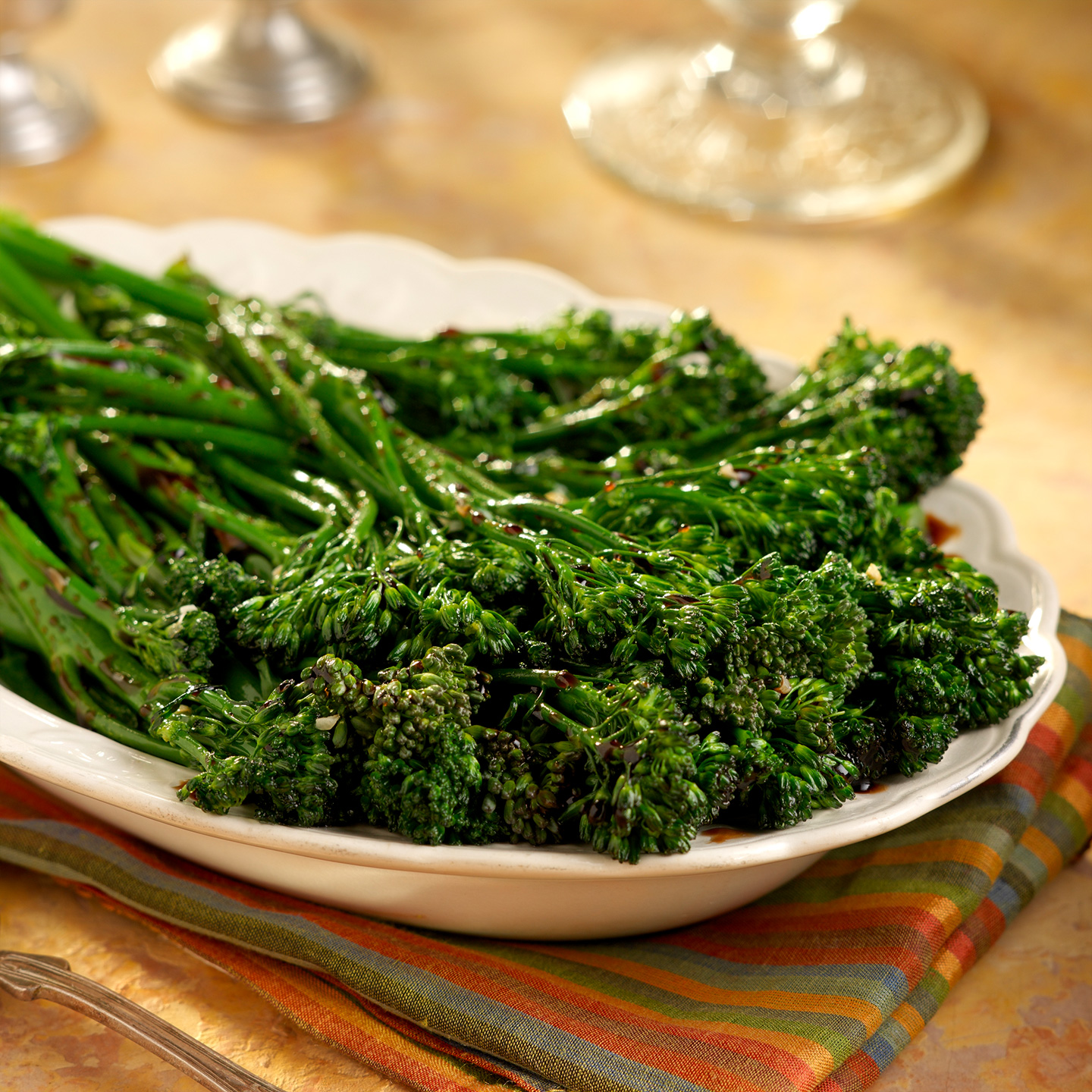 Whether you're trying to eat healthier in 2016, or are just looking for some new recipes, try this superfood as a side dish to any healthy main course.
Ingredients

2 bunches Mann's Broccolini®
2 cups Canola oil
1 tablespoons Olive Oil
2 tablespoons Garlic, chopped
1/2 cup Balsamic Glaze (2 cups Balsamic vinegar, 1/2 cup brown sugar. Mix in pan over heat, bring to boil, reduce to simmer, 20 min. Let cool.)
Directions

Directions

In a large sauté pan, heat Canola Oil until hot.
Place another sauté pan on a separate burner. Drop Broccolini® into hot oil and quickly blanch for 30-40 seconds.
Transfer Broccolini® to other sauté pan and add olive oil, chopped garlic and Balsamic Glaze. Add salt and pepper to taste.
Serve immediately! Serve equally separated amounts of Cauliflower Puree & Broccolini® with Grilled Skirt Steak over the top. Enjoy!