What do a former National Football League linebacker, a "Shark Tank" contestant, a humanitarian, and a journalist have in common? These days, a lot of chicken.
Whether blitzing or dropping back into pass coverage, it's that versatility and teamwork that former All-American Dat Tan Nguyen longed for after retiring with 516 tackles from the Dallas Cowboys. For Lynnae Schneller, living more than 2,000 miles from the Dallas plains in Seattle, the reality-TV contestant found she was in a pickle—spending more time behind the desk than with the customers she loved. She too was looking for something more. They're just two examples of extraordinarily driven people who, upon reaching a great measure of success, questioned their next steps and determined their new careers must provide more than profit—it also should provide purpose.
From international development experts who helped make the world smaller by uniting families from opposite sides of the world, to journalists who elevated stories that connect people to one another, today they are running restaurants in communities across the United States. But more than the businesses they lead or the thousands of chicken sandwiches they've served as Chick-fil-A Operators, they are people who want to make a difference in the lives of their neighbors. They want to help shape the lives of the people they work with, serving not just chicken, but also value and respect to those around them. These are their stories and their take on how to best enjoy the Chick-fil-A Chicken Sandwich—the vehicle they use for delivering kindness countless times a day, six days a week.
Chicago's first Operator started her career in journalism
Operator: Lauren Silich
Restaurant: Loyola Water Tower (Chicago)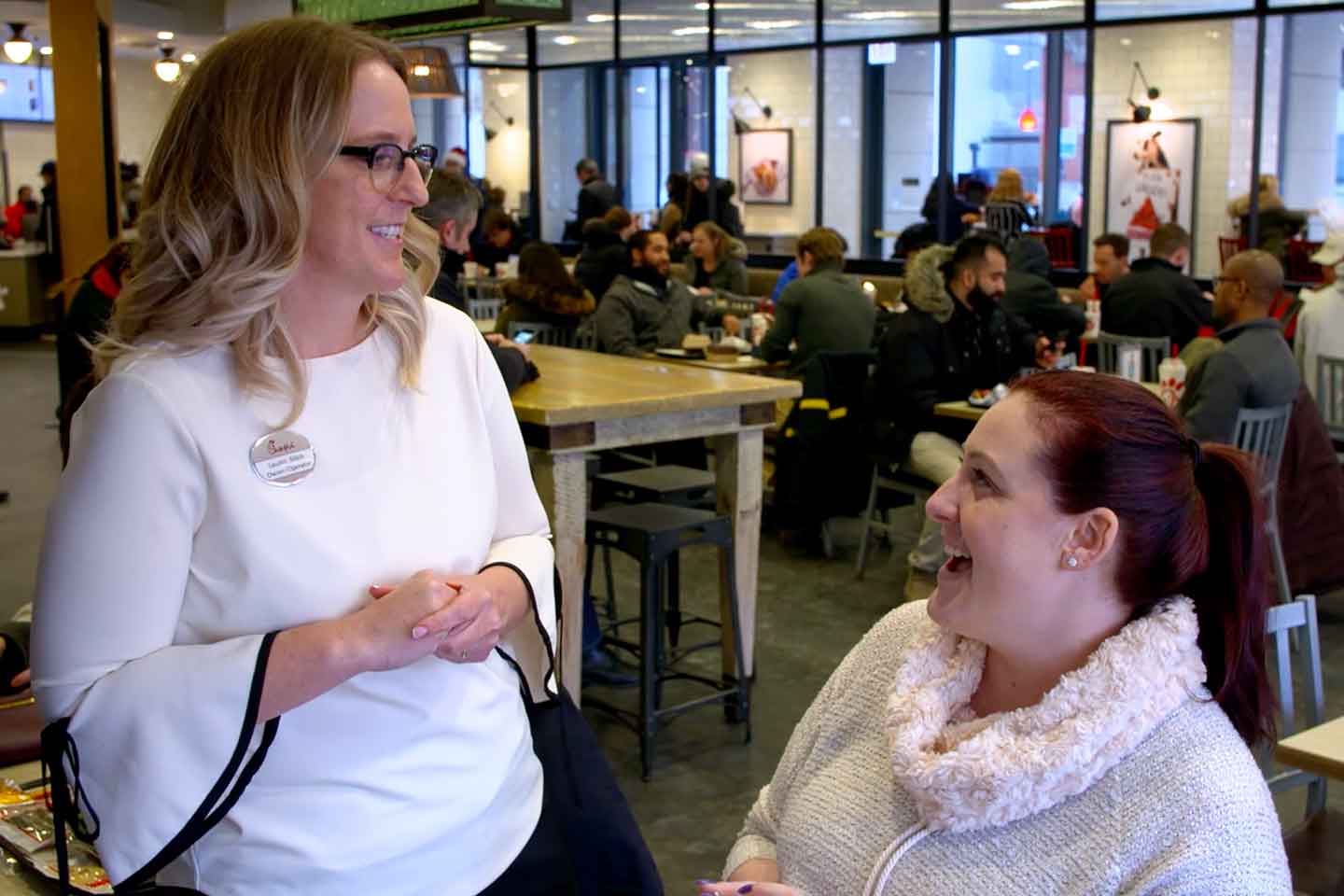 "I think now more than ever people are really looking for the 'why' in their work."
Original Path: Silich started her career in journalism and publishing. After a successful run working with a variety of publications and clients, she felt like a piece was missing. She enjoyed media, but she missed the spontaneous interactions with customers and fellow service staff she once enjoyed working at restaurants in her 20s.
Silich soon realized she could blend her two strong suits—business and customer service—by opening the very first Chick-fil-A in Chicago. More than providing a professional challenge, the Chick-fil-A Operator role put Silich in a position to work for a company that reflects the values she considered most important: camaraderie, exceptional service, and mentorship .
Why Chick-fil-A: "What I love is that I'm partnered with an organization that is consistently innovating but not jumping on bandwagons."
What makes the Chicken Sandwich so special? "The incredible amount of time, care, and attention our people give to each sandwich is second to none in our industry."
How Lauren eats her sandwich: "The Original! Why mess with perfection?"
A former NFL linebacker brings his field experience to the kitchen
Operator: Dat Tan Nguyen
Restaurant: Montgomery Plaza (Fort Worth, Texas)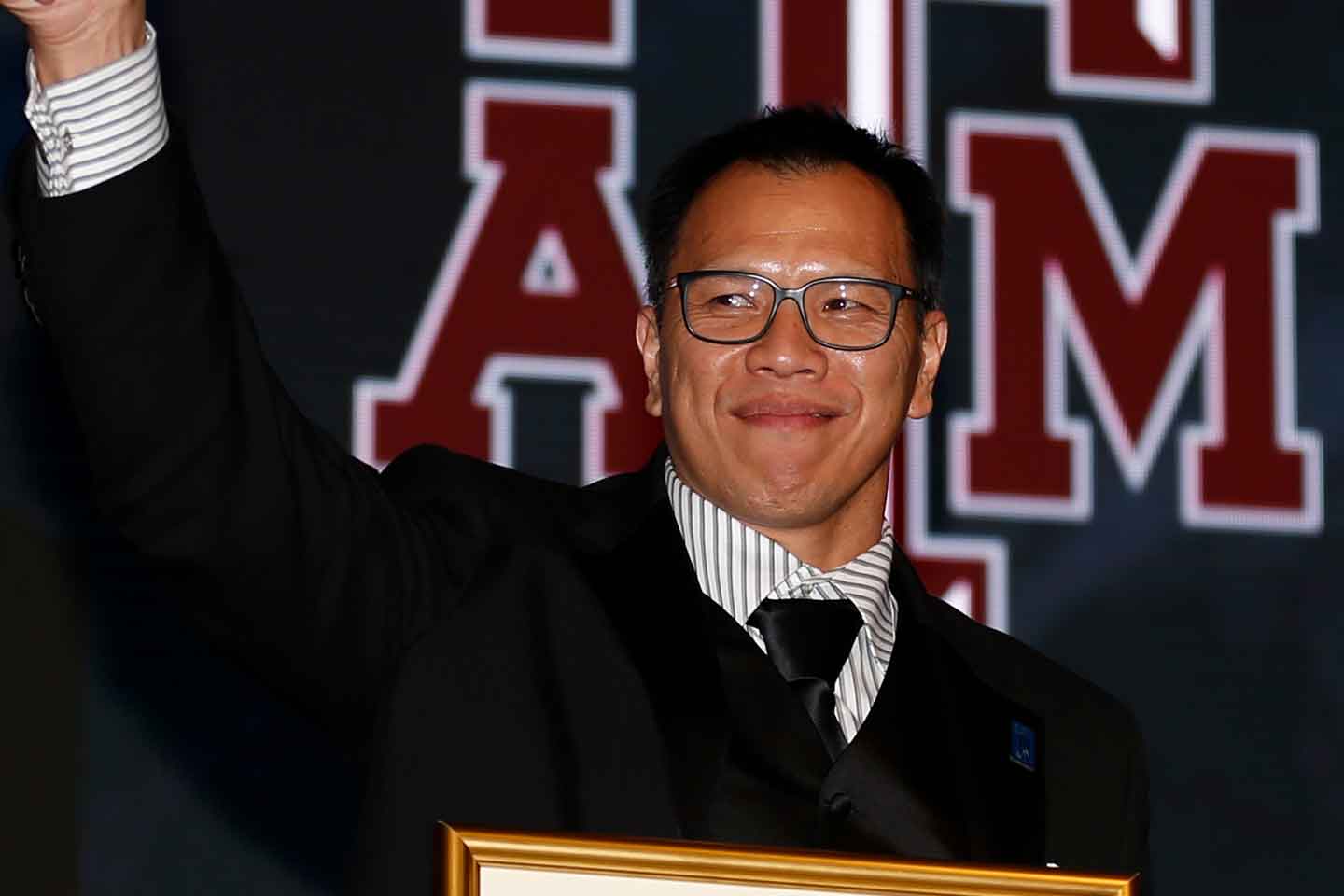 "There are challenges every day. It's almost like a football game. Every day is a different play."
Original Path: Dat Nguyen has a very clear sense of how he should—and shouldn't—manage his employees. The former Dallas Cowboys linebacker, and the first Vietnamese player to play in the NFL, has witnessed both the good and the bad of leadership, and he's eager not to repeat any mistakes. Nguyen, who hosted a sports radio show after his NFL career ended, can speak at length about the management mishaps he's seen in the league: when recounting the story of a coach who was fired over the phone while en route to a game, he sounds incredulous at the injustice of it all.
But after years of being away from football, he wanted another chance to work with a team. Drawing on childhood experiences watching his parents run their Vietnamese restaurant in Rockport, Texas, he applied for the Chick-fil-A Operator position. Now he runs his restaurant with a coach's mindset, seeking out the best for his players and teammates, encouraging them to grow and face challenges head-on.
Why Chick-fil-A: "I love impacting young people and giving them a chance. I missed that part of professional football. So I thought about Chick-fil-A, and a restaurant is really no different from a football team. I think it was a natural fit. Things all happen for a reason, I'm a true believer of that. And today, the things that I'm doing on a daily basis impact young people, and that's priceless. It's something I enjoy doing."
What makes the Chicken Sandwich so special? "I think it's Truett Cathy's legacy. He invented something that is so unique, so fresh, so good, so rewarding, and so mouthwatering. That's why it's so special."
How Dat eats his sandwich: "I think it's all about the mood and who I'm sitting with when I have my meal. Can't go wrong with a chicken sandwich with American cheese."
A car rental executive turns restaurateur with a stop by the "Shark Tank"
Operator: Lynnae Schneller
Restaurant: 38th & Steele (Tacoma, Washington)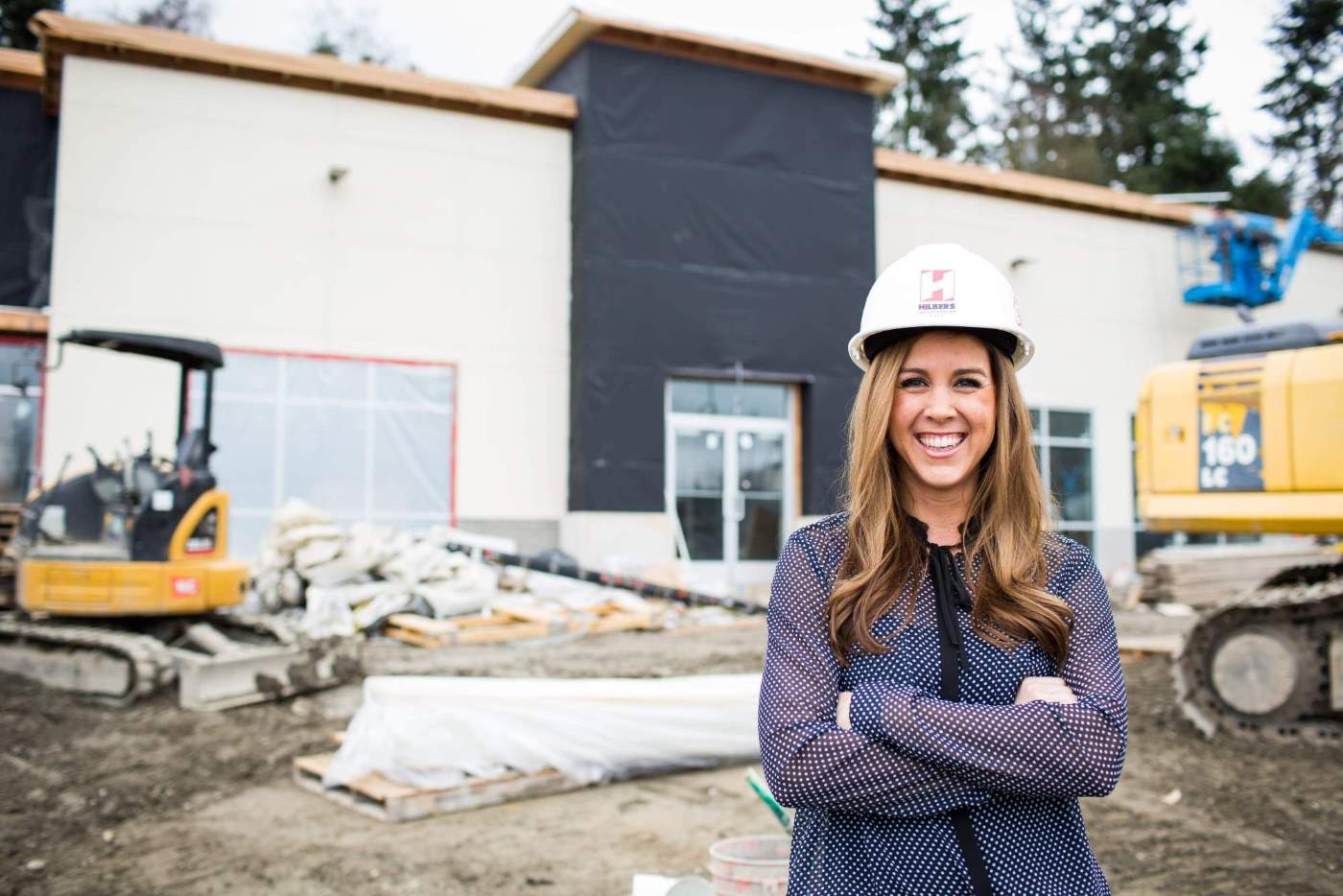 "It's very nontraditional moving from cars, to pickles, to chicken. I think the common theme was really wanting to work with people."
Original Path: In 2014, Lynnae Schneller found herself at a crossroads. In 2011, she had started a gourmet pickle company, Lynnae's Gourmet Pickles, based on her great-grandmother Toots's recipe. Running the company took her on a whirlwind journey from a small operation to an appearance on ABC's "Shark Tank." But Schneller felt stifled working behind a desk and not having face time with customers. Farmers markets—the least profitable but most sociable part of the business—were her favorite part of the job.
Her career path had been far from straightforward. At Central Washington University she studied exercise science, after which she spent six weeks volunteering in a rural hospital operating room in India. Soon after, she joined Enterprise Rent-A-Car, where she quickly ascended to the corporate office. But a common thread guiding her work was a desire to collaborate closely with people. So when she heard that Chick-fil-A was looking to open a restaurant in Tacoma, she jumped at the chance.
Why Chick-fil-A: "Chick-fil-A is so much fun. Such a huge responsibility, but such a great opportunity. The people are a huge part of it—the direct interaction with the community and the guest."
What makes the Chicken Sandwich so special? "The attention to detail we put in making everything just right, down to two pickles side-by-side but not touching."
How Lynnae eats her sandwich: "Spicy sandwich with extra pickles and American cheese and with Chick-fil-A sauce."
A citizen of the world turns to Chick-fil-A to go local
Operator: Michel Lusakueno
Restaurant: Chantilly Air and Space (Chantilly, Virginia)
"That's what I enjoy: connecting the dots, putting people together around the meal."
Original Path: When Michel Lusakueno was first asked if he wanted to work for Chick-fil-A, he said no. "At the time I had no interest," he said. "I didn't want to do anything with chicken!" Lusakueno had spent his whole life crisscrossing the globe. Born in the Democratic Republic of Congo, Lusakueno's family moved to France for nine years and then came to the U.S. After graduating from Davidson College, he started a string of businesses, including a residential cleaning service. After that, he moved into banking and development projects, securing funding from around the world for philanthropic and infrastructure initiatives in Congo. He had just helped a couple in the U.S. adopt a child from Congo when they asked him about his interest in working for Chick-fil-A. The couple, as it turned out, were Chick-fil-A Operators. Eventually, Lusakueno's desire to put down roots and work a stable but rewarding job got him to tell them, "Yes."
Why Chick-fil-A: "In my previous job raising capital toward African projects, my impact was at a global scale, and I really enjoyed that. But having impact at a global scale is different from being able to have an impact at home. The beauty of Chick-fil-A is that you can have an impact at a local level."
What makes the Chicken Sandwich so special? "Every time that it is cooked, it's done with love and attention to detail. That's what makes it special. It's a simple product that, over 50 years, has proven to be loved and desired by guests in the millions. I think that's unique. It's not something that's easy to recreate."
How Michel eats his sandwich: "With my two pickles, and with a mix of Chick-fil-A sauce and spicy Sriracha."