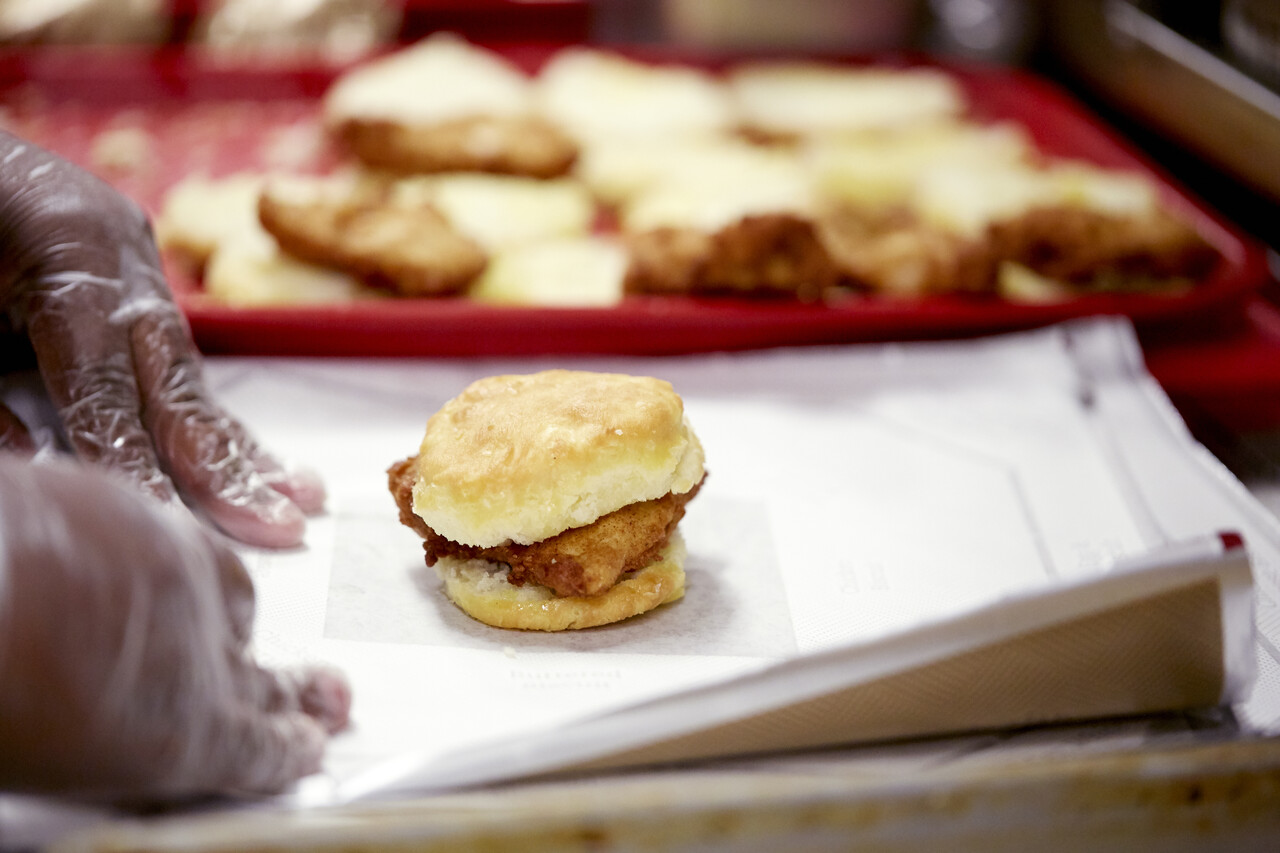 Check out what exactly goes into making a breakfast favorite
In 1986 – the year the first stand-alone Chick-fil-A restaurant was built in Atlanta – the Chick-fil-A® Chicken Biscuit made its debut. The arrival was part of a plan to, "offer the delicious taste of Chick-fil-A chicken throughout the day with a distinctive Southern twist", said Shona Jonson, a senior manager on Chick-fil-A's menu team.

"Chick-fil-A wanted to bring guests in for breakfast," she says. "And being in the South, a biscuit was a natural fit."

Jonson, who joined Chick-fil-A in 1999 ("I've made a lot of biscuits," she says with a hearty laugh), explained that as the company expanded beyond its Southern roots, the idea of chicken for breakfast was a bit of a hard sell.

"But once that little bite of deliciousness landed in their mouths, they were converted," she said.

The Chicken Biscuit is now the top-selling entrée on the breakfast menu. Skilled and well-trained biscuit makers arrive before dawn – as early as 4:30 a.m. some days – to begin preparing biscuits for an early morning opening.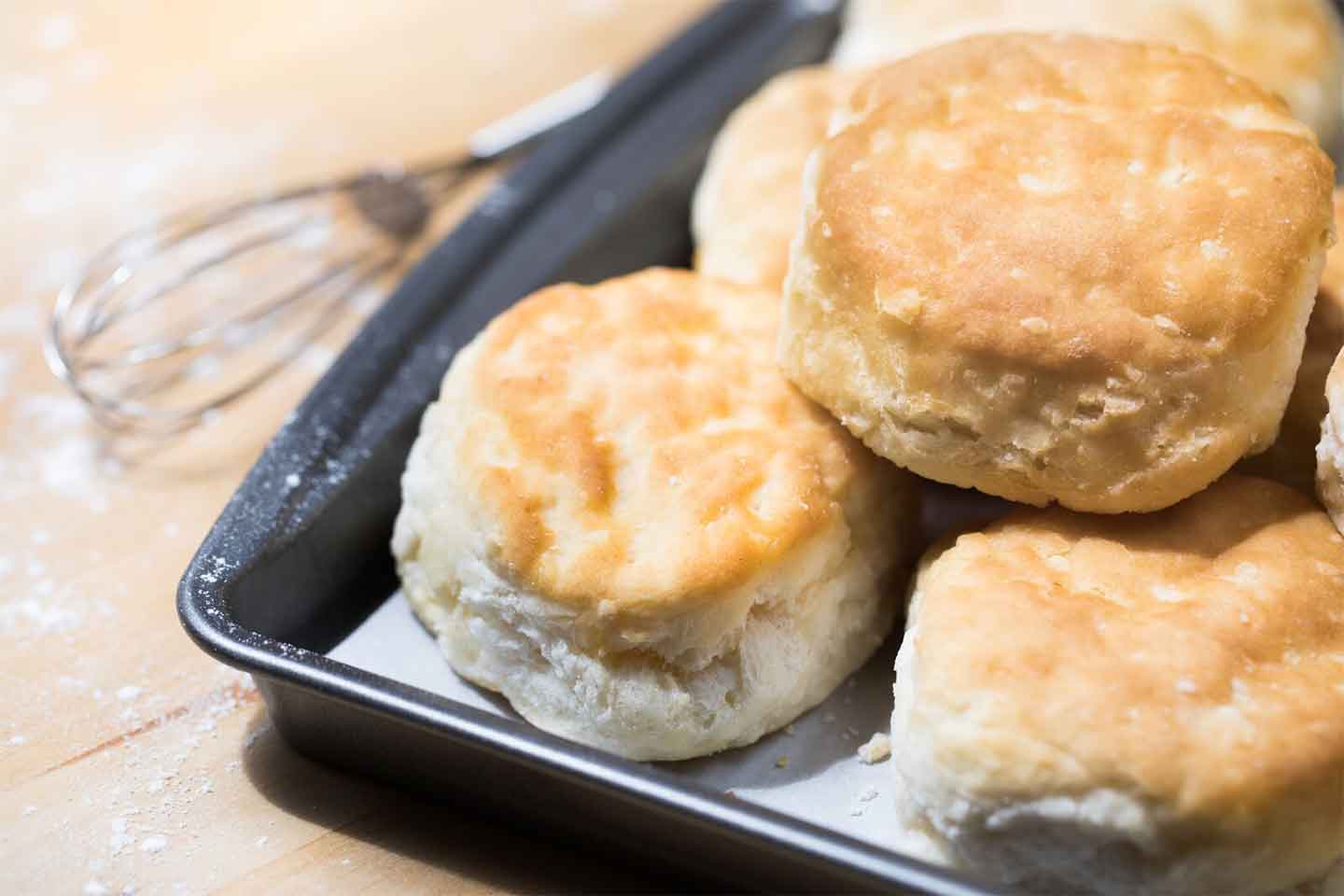 "The biscuits are handmade from scratch at the majority of Chick-fil-A restaurants", said Jonson. "And at those locations, our biscuit-makers don't make all of the biscuits for each day all at one time – they make several batches of biscuits fresh throughout the morning. Every 30 minutes, it is time to roll the dough."

The training program for Team Members working at free-standing restaurants during the breakfast shift includes a thorough study of the recipe: techniques for mixing, rolling and cutting the dough, as well as perfecting the art of cooking biscuits to an internal temperature of 190 degrees Fahrenheit. It's an intense but necessary regimen to maintain the quality and consistency of an iconic Chick-fil-A breakfast entrée.

"Baking is both art and science, with a little bit of love thrown in there, too. So the biscuit-maker is one of the most highly skilled positions at a Chick-fil-A restaurant," said Jonson. "The reward is worth the effort – they take a lot of pride in keeping our guests happy."

When the culinary team was developing the biscuit over 30 years ago, the goal was to create something that could pair well with the celebrated Chick-fil-A Chicken Sandwich. The result was a biscuit that was tender and flaky but strong enough to hold up to the chicken (or sausage, or egg-and-cheese) filling.

"It just hugs that chicken," as Jonson puts it. "It's the perfect combination of salty and sweet. It really is like an old-fashioned biscuit that Grandma would make. People have grown to love the Chick-fil-A biscuit, and that makes all of us very happy."