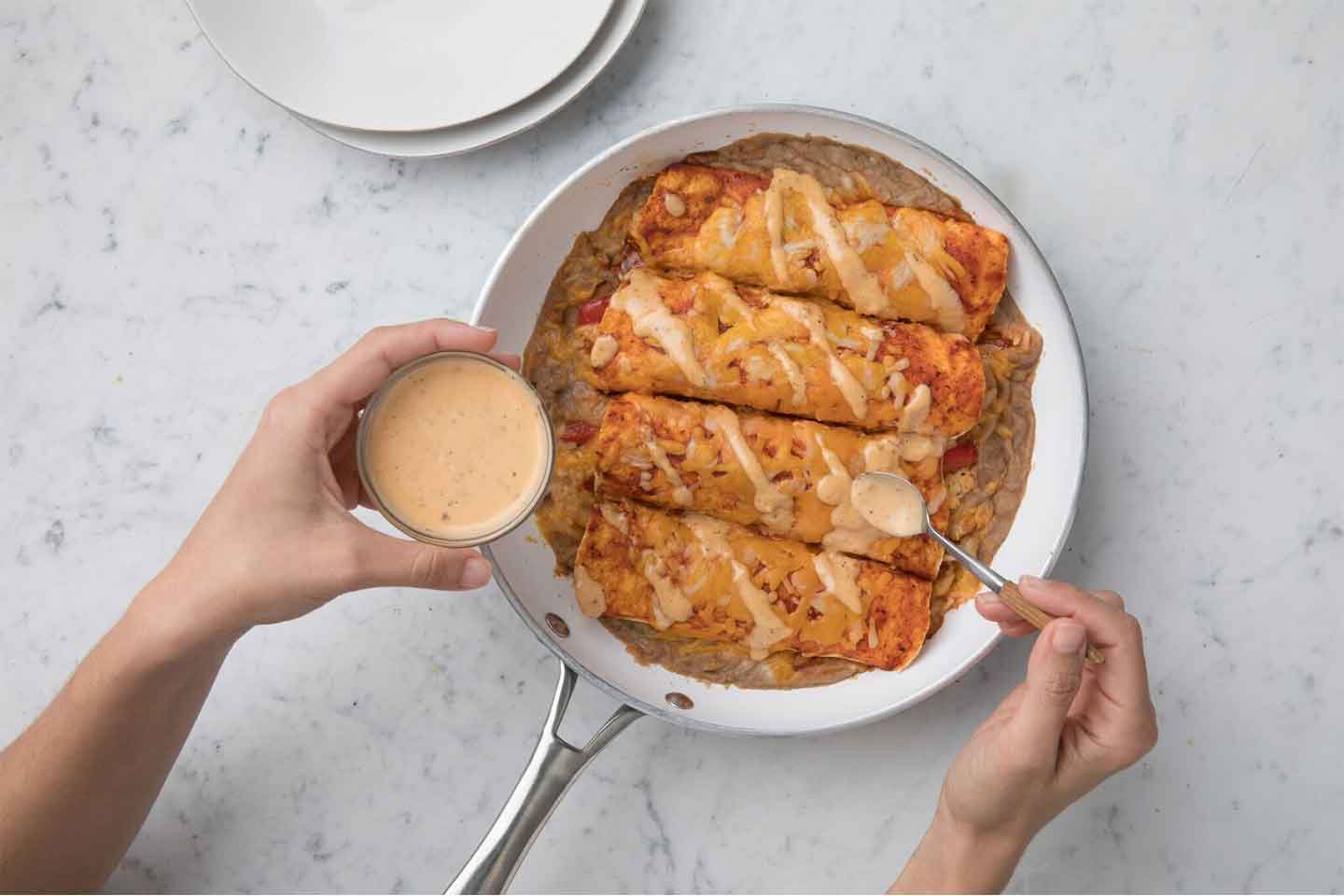 Get excited, Atlanta. You get to be the first to try our new Chick-fil-A Mealtime Kits, which will be available for a limited time only at participating restaurants on August 27.
These new meal kits allow you to cook the Chick-fil-A chicken you love at home for a quick, crowd-pleasing dinner.
The available recipes will rotate each month from now until November, but Chicken Enchiladas will be one of the first two in the line-up – available August 27 to September 22. Each Mealtime Kit serves two people, so feel free to grab an extra one if serving a crowd.
Of all the new Chick-fil-A Mealtime Kit recipes, the Chicken Enchiladas are the most fun to prepare, according to Michael Patrick, Innovation Program Lead at Chick-fil-A, who is leading the Mealtime Kits effort.
The Chicken Enchiladas make it easy for the whole family to get involved in the meal prep.
"It's a great and easy opportunity to bring kids into the cooking process at home," Patrick said. "Kids can roll the enchiladas by hand. Everyone can play a role in making this dinner, which hopefully allows them to enjoy it that much more."
If you enjoy Mexican food, you'll likely enjoy this dish. The tortillas are a 50-50 split of corn and flour, the beans are seasoned in classic Mexican flavors and the chicken has just the right amount of kick after being sautéed with the onions and peppers provided in the kit.
The perfect finishing touch for this already delicious dish is the Chick-fil-A Creamy Salsa dressing.
So, what are you waiting for? Check out the list of Atlanta-area restaurants where Mealtime Kits are available and get one soon!
We are actively looking for the next place to launch this new menu item, so if you're not in Atlanta but want us to bring Mealtime Kits to your city, click here to let us know