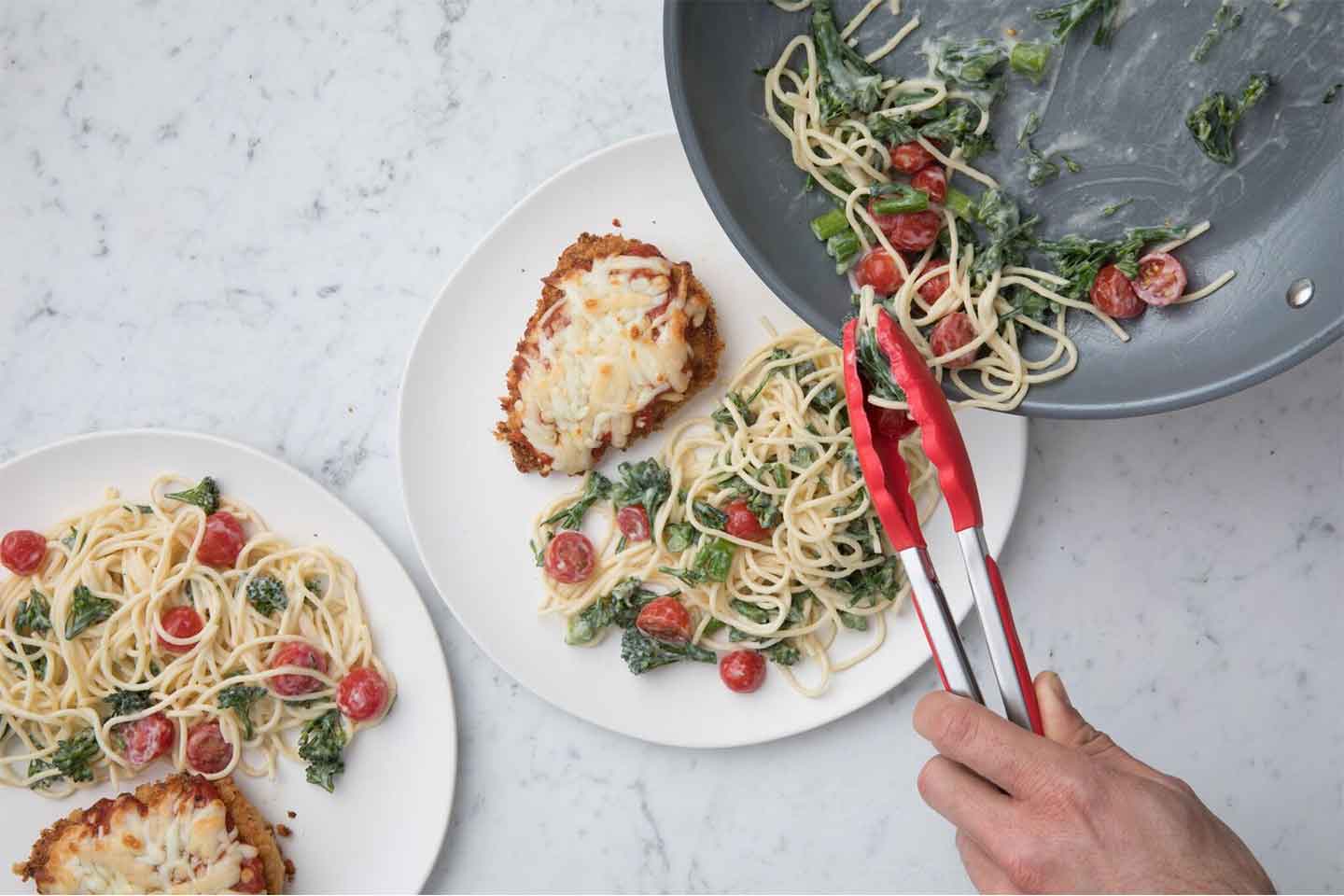 Soon families in Atlanta will have a whole new way of enjoying Chick-fil-A, thanks to the brand-new Chick-fil-A Mealtime Kits, which debut for a limited time only beginning on August 27!
The Mealtime Kits make preparing dinner quick, easy and fun for the whole family. Each provides a unique twist on the classic Chick-fil-A chicken, while adding a familiar but different take on a classic dish.

That is how Chick-fil-A Chef Stuart Tracy would best describe the new Chicken Parmesan Mealtime Kit recipe.
"It has all the elements that you would expect from a great restaurant – but the difference is that you're cooking it right at home, and it's easy," Tracy said. "We wanted to create something that was filling and light, which is not always easy to do. The recipe has a rich flavor but also is wholesome, thanks to the addition of broccolini® and tomatoes to the pasta."
The chicken itself is prepared differently than your traditional Chicken Parm. Customers cover the chicken breast in Greek yogurt instead of Italian dressing. From there, it is pressed into a mixture of baked parmesan cheese and Panko bread crumbs. It is served alongside a creamy garlic and lemon pasta with vegetables that Tracy says provides an extra layer of flavor.
Chicken Parmesan Mealtime Kits will be available for a limited test run beginning October 15 through November 17.
The Chick-fil-A Mealtime Kits are currently only available in Atlanta-area restaurants. For those outside of Atlanta, we still want to hear from you! Click here and let us know you'd like us to bring the Mealtime Kits to your city!