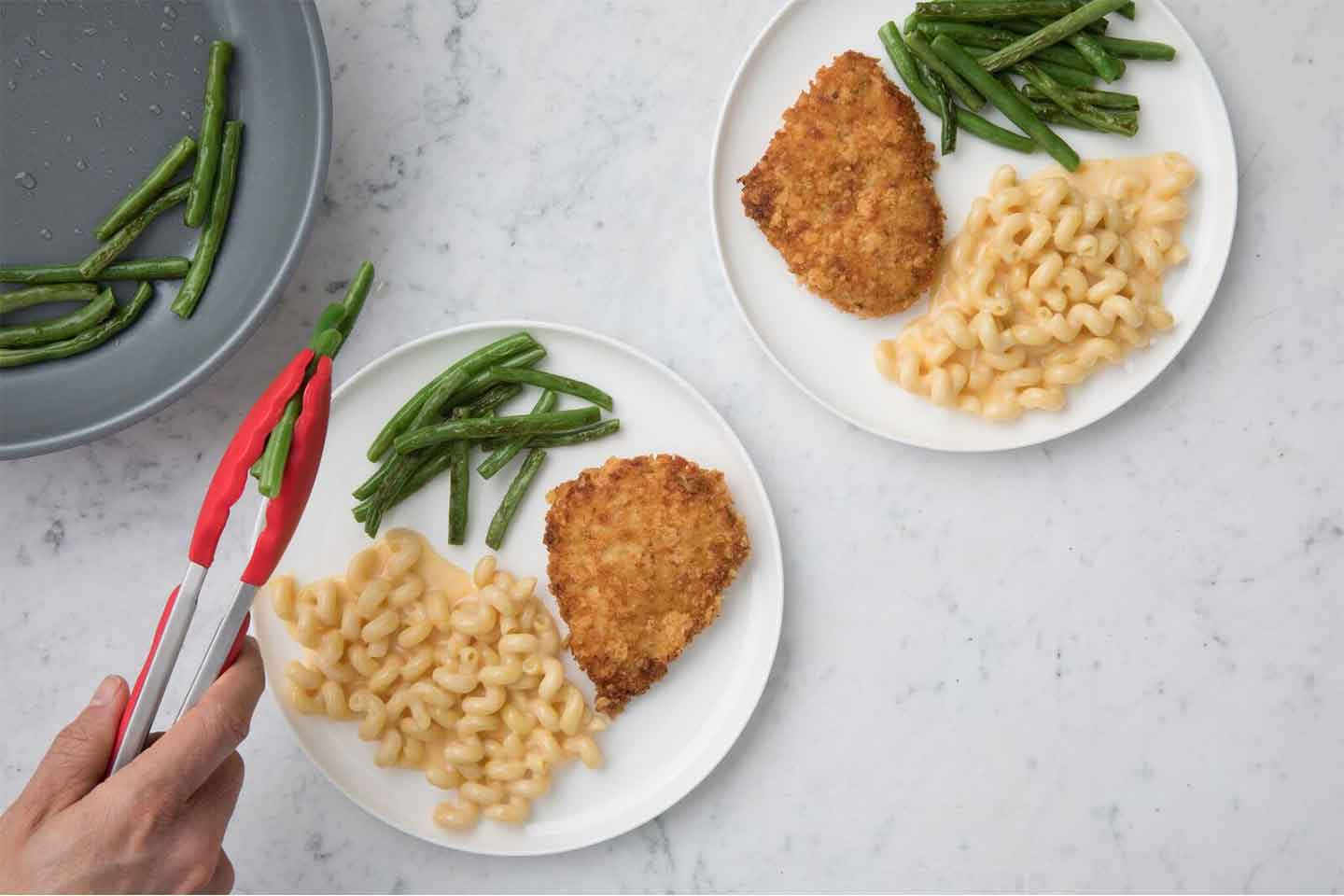 Chick-fil-A guests in Atlanta have a new reason to get excited about dinnertime: Beginning on August 27, participating restaurant locations in and around the city will be testing the new Chick-fil-A Mealtime Kits.

The new temporary additions to the Chick-fil-A menu allow guests to pick up delicious meal kits at their local Chick-fil-A and then prepare them in the comfort of their own homes. Each of the kits comes packed with simple, fresh ingredients and easy directions, leaving more time to enjoy the food with friends and family.
Of all the new Chick-fil-A Mealtime Kits, the Crispy Dijon Chicken recipe pays the most homage to Chick-fil-A's southern roots – but with a reimagined twist.
Surrounding a seasoned, crisp chicken breast is a homemade smoked Gouda macaroni & cheese and sautéed green beans. What's more southern than that?
"To me, this is exactly how a homecooked meal should taste," said Chick-fil-A Chef Stuart Tracy, who created the recipe.
"But we dreamed up a way to make the mac & cheese more elegant and easy for anyone to prepare in their own kitchen." The pasta even is fully pre-cooked to take out the step of boiling water.
And while the Gouda mac & cheese may take the spotlight for some, it's the green beans that help round out the meal, giving it a satisfying balance.
"This meal has a little something for everyone," said Michael Patrick, Innovation Program Lead at Chick-fil-A, who is heading up the Mealtime Kits effort.
Because the Mealtime Kits rotate out each month, Crispy Dijon Chicken will only be available from October 15 through November 17 at these Atlanta-area Chick-fil-A restaurants.
And if you're not in Atlanta but are interested in trying our Mealtime Kits, let us know where you are by clicking here!