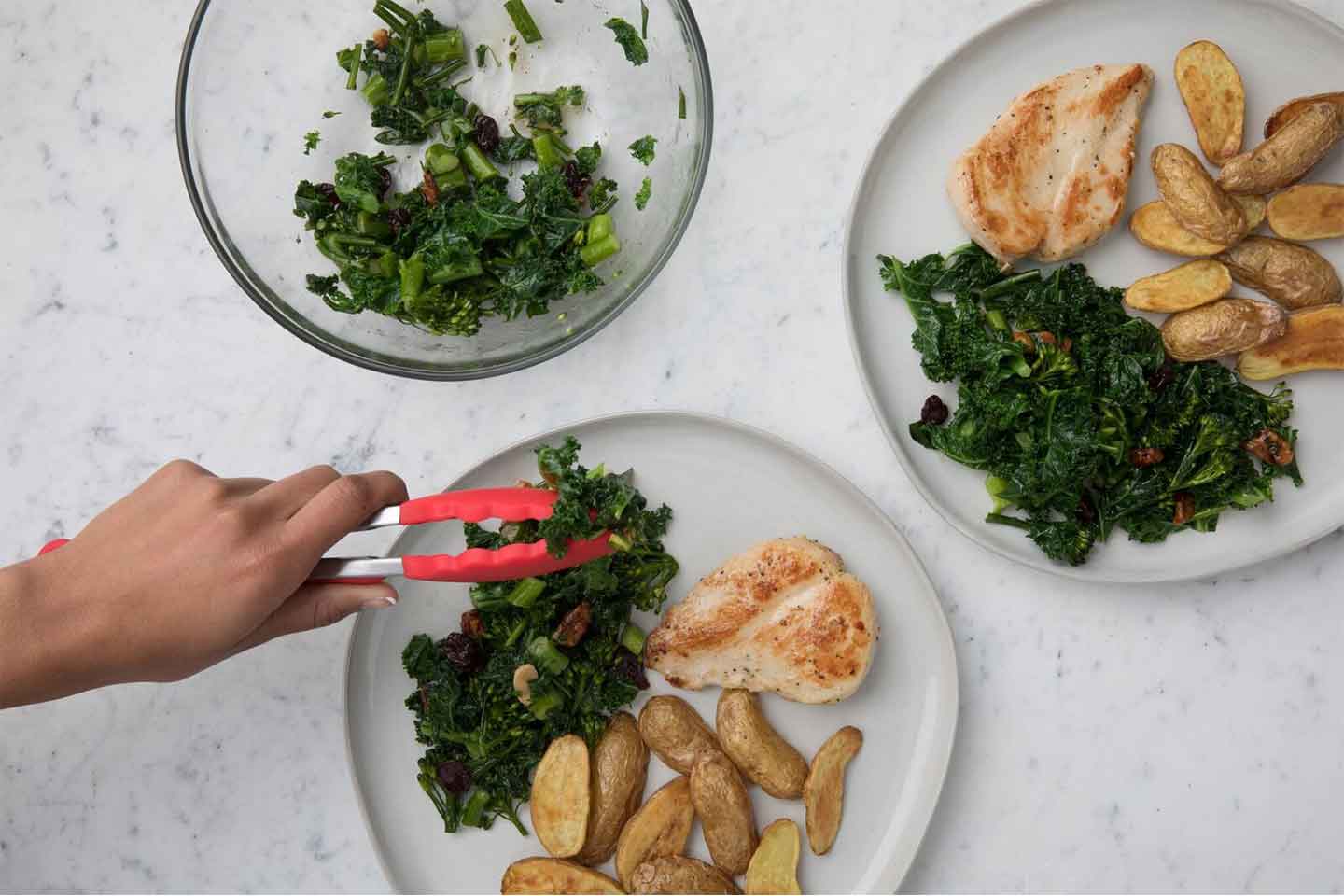 Just when you thought Chick-fil-A couldn't get any better, we have something new to announce –Chick-fil-A Mealtime Kits!
These meal kits, which are being tested for a limited time only at participating restaurants in the Atlanta-area, provide an easy cooking experience. Each kit is packaged with everything you need to make a quick and delicious home-cooked meal with the chicken you love from Chick-fil-A.

Taking care of guests and providing a menu of choice has always been a priority at Chick-fil-A. The Pan-Roasted Chicken Mealtime Kit was developed with that in mind.
"It was important to us to have food that people can feel good about eating," said Michael Patrick, Innovation Program Lead at Chick-fil-A, who is leading the Mealtime Kits effort. "Our customers feel that way about the food we prepare for them at our restaurants. We wanted to help them enjoy that same sentiment when preparing a meal in the comfort of their own home."
The Pan-Roasted Chicken recipe contains no dairy or gluten, which means no cheese or special sauce – just Chick-fil-A quality ingredients, anchored by a fresh kale and Broccolini® salad. The kit includes dried cherries and a roasted nut blend, which can be used as salad toppings, similar to Chick-fil-A's Superfood Side.
"This kit is very clean and simple," Patrick said. "But don't let that fool you. You can get creative with it at home and make it your own."
Along with the Chicken Flatbread, the Pan-Roasted Chicken Mealtime Kit will be available for a limited time, beginning September 24 through October 13, in select restaurants in the Atlanta-area.
Not in Atlanta, but want to try the Mealtime Kits? Just click here and tell us!