Sweet and smoky bacon shines on its own as a beloved topping for seasonal sandwich
We have four words for you: brown sugar pepper bacon.
The Smokehouse BBQ Bacon Sandwich is back for the summer. While the grilled chicken and tangy barbecue sauce are enough to satisfy your taste buds, another ingredient takes the dish to a whole new level.
The bacon is the result of a collaboration between Christy Cook, a culinary lead for Chick-fil-A's menu team, and renowned Chef and restaurateur Ford Fry. In developing the sandwich, Fry sought to incorporate smokiness and pepper, which are staples of much of the cooking in his native Texas.
"We were trying to find different components that would work together and complement each other, so Ford and I would bounce ideas off of each other," said Cook. "I distinctly remember the moment where he made the brown sugar pepper bacon, and how well it worked, but I was concerned that we couldn't replicate it in the restaurant."
Both agreed, however, the delicious end result of this collaboration was too good to not explore further. After a few rounds of testing, they found a recipe that delivered a tasty crunch with a mixture of sweet and smoky to provide the perfect balance to the Smokehouse BBQ Bacon Sandwich.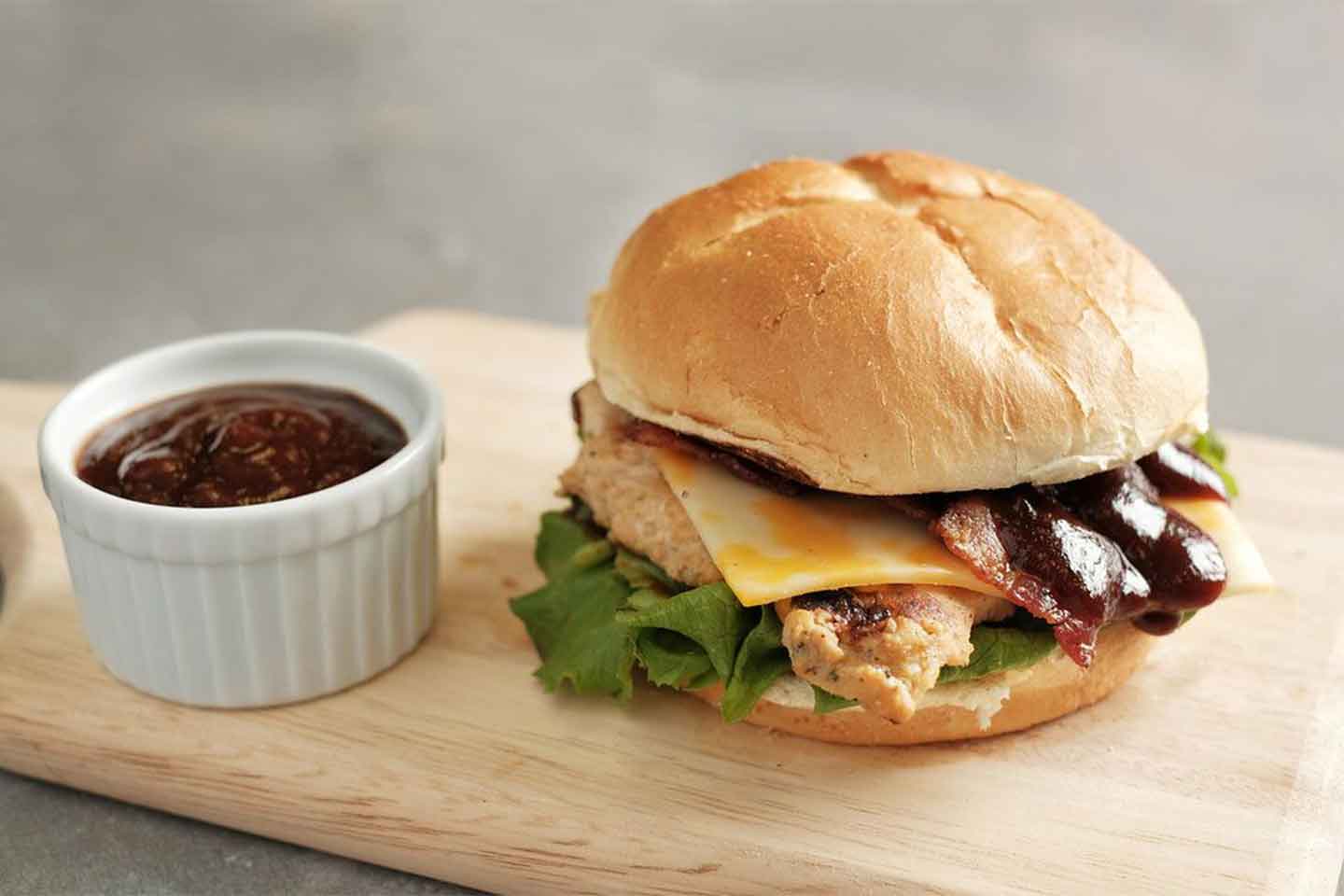 Now, the brown sugar pepper bacon has become one of the most sought-after toppings at Chick-fil-A. Since its first appearance as a topping on the seasonal Smokehouse BBQ Bacon Sandwich item in 2017, customers have been asking for the brown sugar pepper bacon to be added to various menu items, from sandwiches to salads.
But for now, Chick-fil-A guests can enjoy the brown sugar pepper bacon on the Smokehouse BBQ Bacon Sandwich while it's available through Aug. 27!