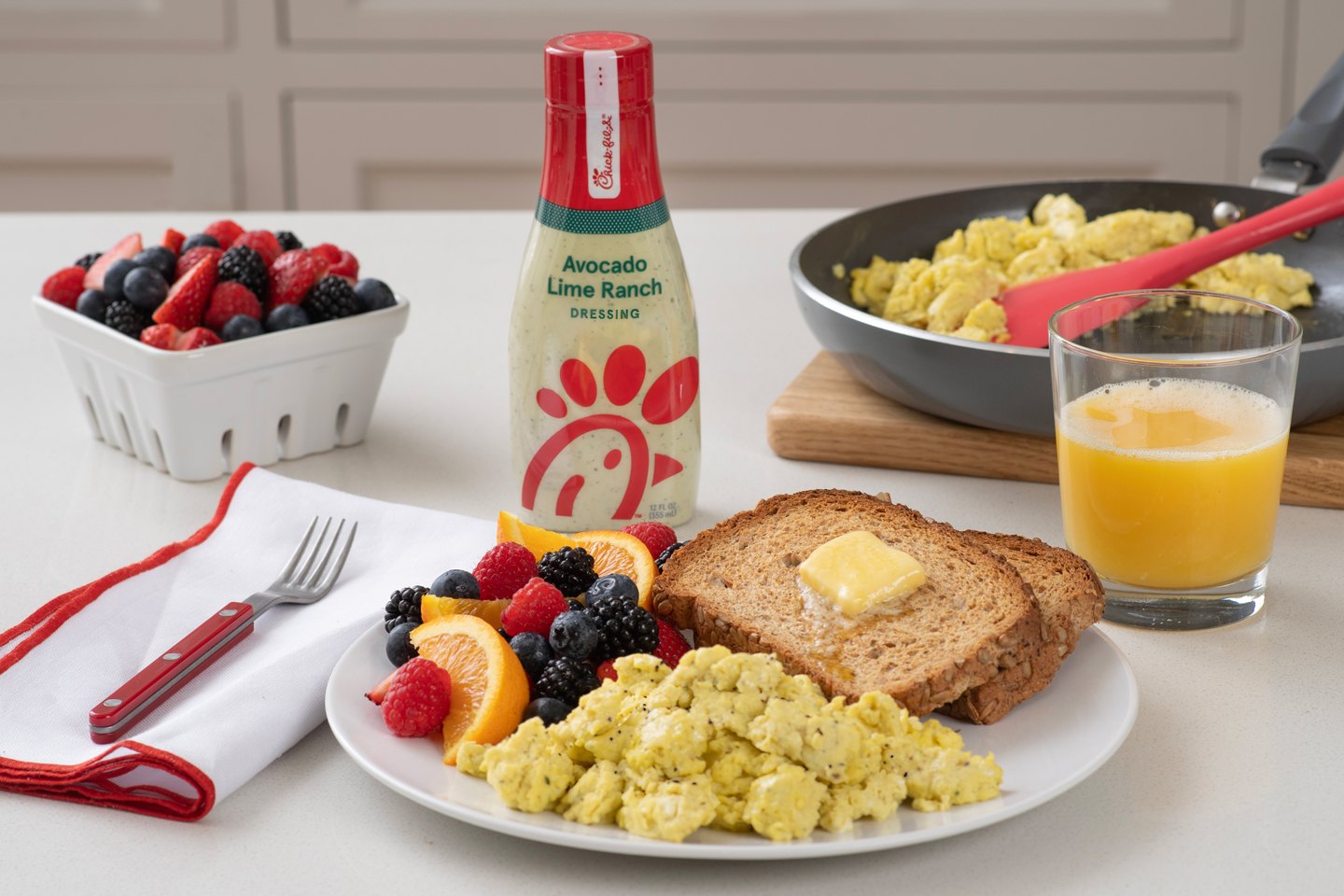 Brighten your morning with a creative new breakfast
If you're looking for a simple recipe, look no further. Christy Cook, senior culinary lead at Chick-fil-A, uses Avocado Lime Ranch Dressing, available in bottles at select retail locations nationwide, to add flavor to a breakfast favorite. Serve these scrambled eggs with a slice of multigrain toast and a side of your favorite fruit for a quick, delicious start to your morning.
Ingredients

2 tablespoons Chick-fil-A® Avocado Lime Ranch Dressing
2 eggs
2 teaspoons butter

*This recipe can be increased by adding 1 tablespoon of dressing per additional egg. A good rule of thumb is 1 egg per child and 2 eggs per adult.
Directions

Heat a small non-stick skillet on the stove using medium heat.
Add butter to the skillet.
While the butter is melting, crack eggs into a small bowl.
Add Avocado Lime Ranch Dressing.
Using a fork, whisk the eggs and dressing together.
Pour mixture into the skillet and stir gently using a spatula.
Scramble the eggs, gently moving them around the pan.
Once the eggs are firm and there is no remaining liquid, remove from heat.
Keep the eggs in the pan until you're ready to serve them.
Serve within 2 minutes to retain heat. This dish is best served hot.