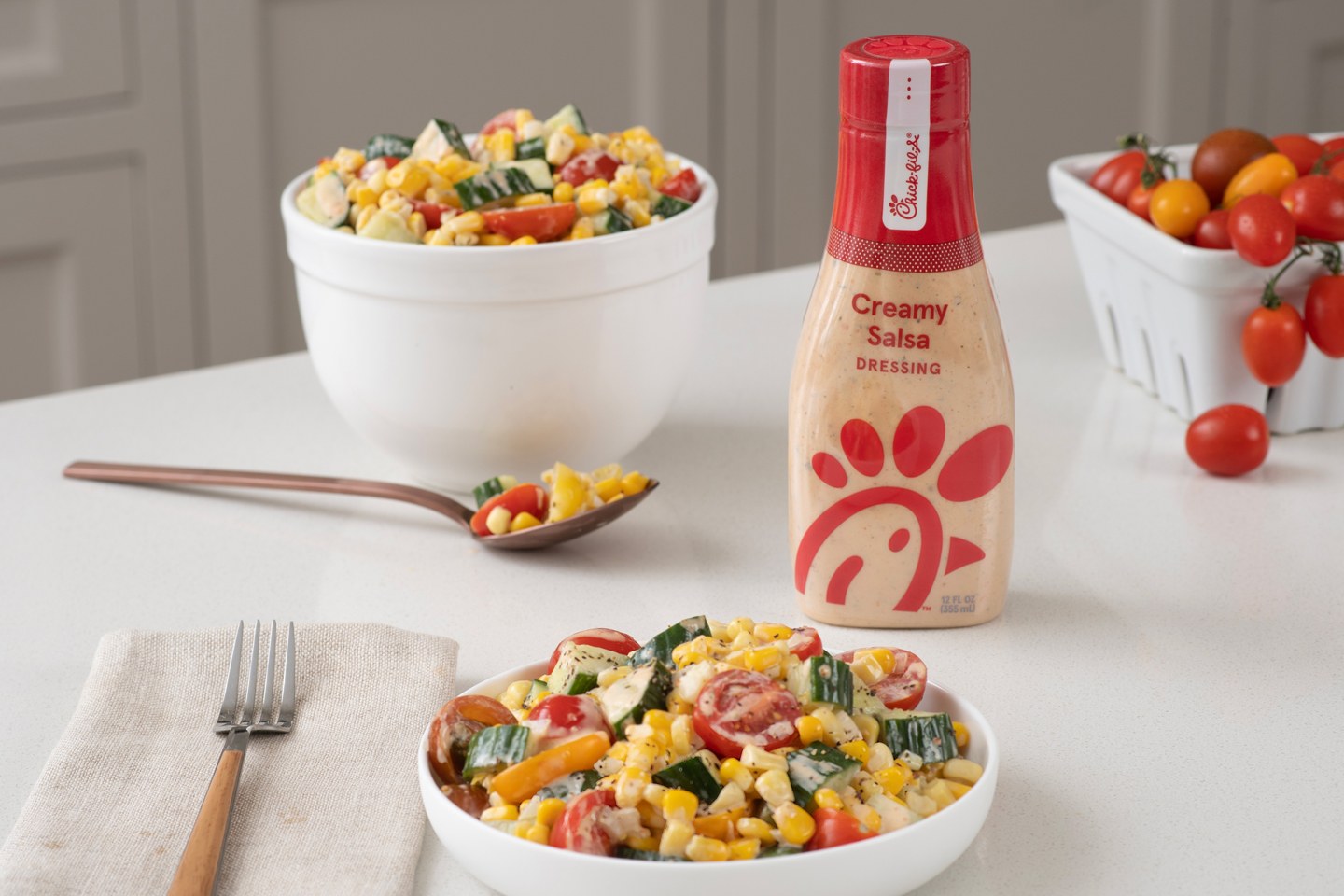 Chick-fil-A salad dressing brings this cool summer salad together with ease
Creamy Salsa Dressing, now available in bottles at select retailers nationwide, adds delicious southwest flavors to any dish. Senior culinary lead at Chick-fil-A, Christy Cook, found a way to integrate the dressing's cumin, hot peppers, tomatoes and garlic flavor into a fan-favorite summer side dish that's a great addition to any picnic, potluck or weeknight dinner. Chop, mix and serve – it's that easy.
Ingredients

¼ cup Chick-fil-A Creamy Salsa Dressing
2 cups cooked corn* (You can use canned corn and drain it, or frozen corn that is thawed. Just make sure the corn is room temperature.)
1 cup chopped cucumber
1 cup halved cherry or grape tomatoes
½ cup finely diced sweet onion
Black pepper to taste
Directions

Mix Creamy Salsa Dressing, corn, cucumber, tomatoes and onion in a bowl until combined.
Top with black pepper if desired.
Serve immediately.