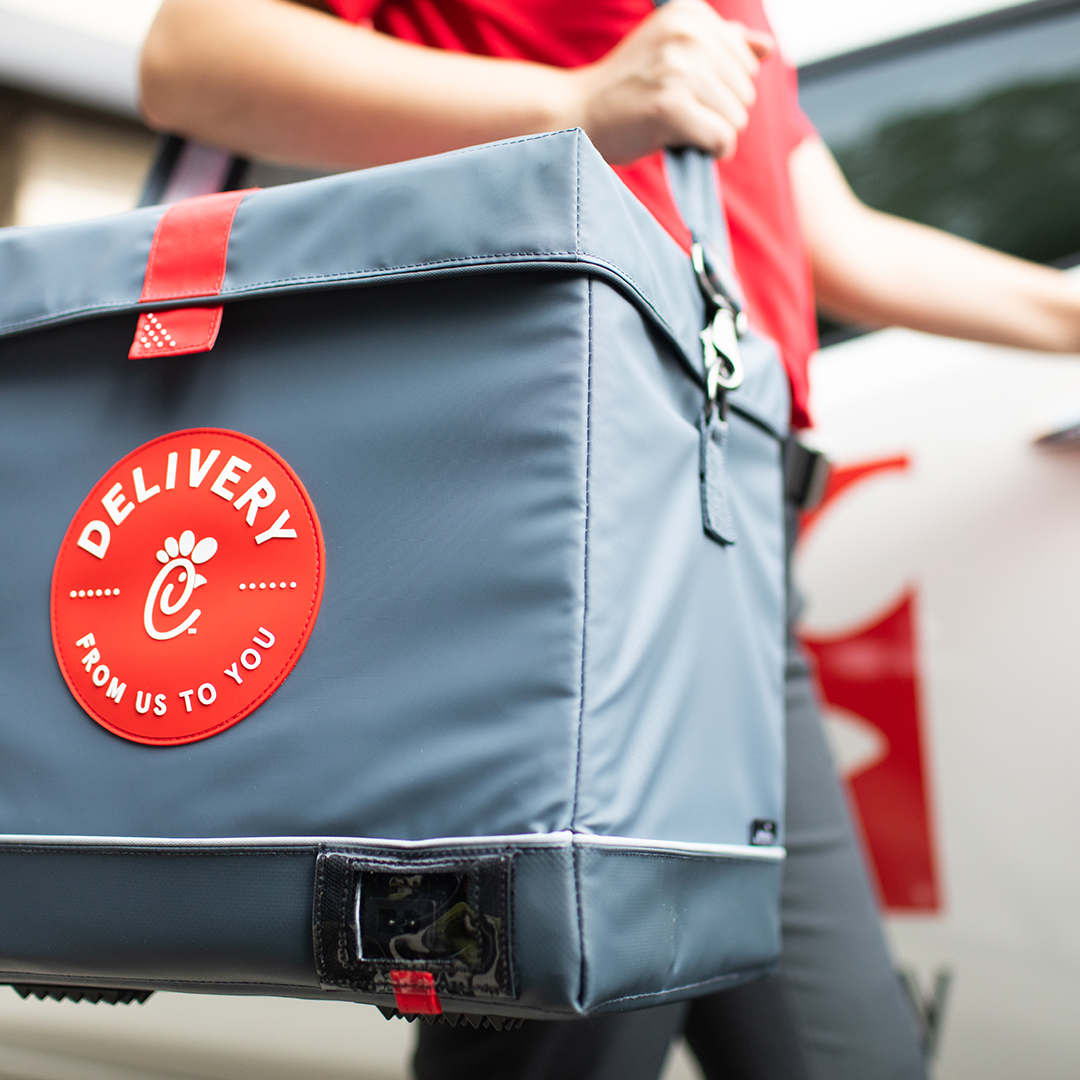 Convenient, tasty fuel for anything life throws at you
Let's face it: even an average week can throw a lot at you. And as busyness goes up, so do the chances of having an empty fridge at dinnertime. Luckily, you can have three unique entrée salads delivered to you no matter where you are. Enjoy filling, flavorful meals worth every bite — no cooking or driving required.

So many activities, no dinner plans

On nights when getting everyone where they need to go turns into a sport, have no fear. You can get your family's Chick-fil-A® favorites delivered to the soccer field, dance studio or wherever the kids' schedule takes you. The Chick-fil-A Cobb Salad is perfect to keep your energy up when you need it most.

Putting in overtime

Sometimes duty keeps you at the shop or office later than usual. Give your mind and body the fuel they need for the extra hours with salads prepared fresh daily and delivered right to your workplace. The Spicy Southwest Salad is perfect for waking up your taste buds with zesty flavors.

Making wellness goals

Whether you like to get in a jog at the local school, meet friends for a pickup game or tackle a spin class, active nights call for something refreshing but filling. The Market Salad is a tasty choice full of grilled chicken breast, mixed greens, fruits, almonds and more — delivered wherever you like to keep you moving. Delivery has never tasted so good.

A well-deserved night in

On those rare evenings when the calendar is clear, settle in for a good movie and schedule your favorite Chick-fil-A entrée salad to be delivered. Each is curated to offer unique options that stand out from one another, so whether you go for an action movie, sci-fi or comedy, you can find the perfect salad pairing.