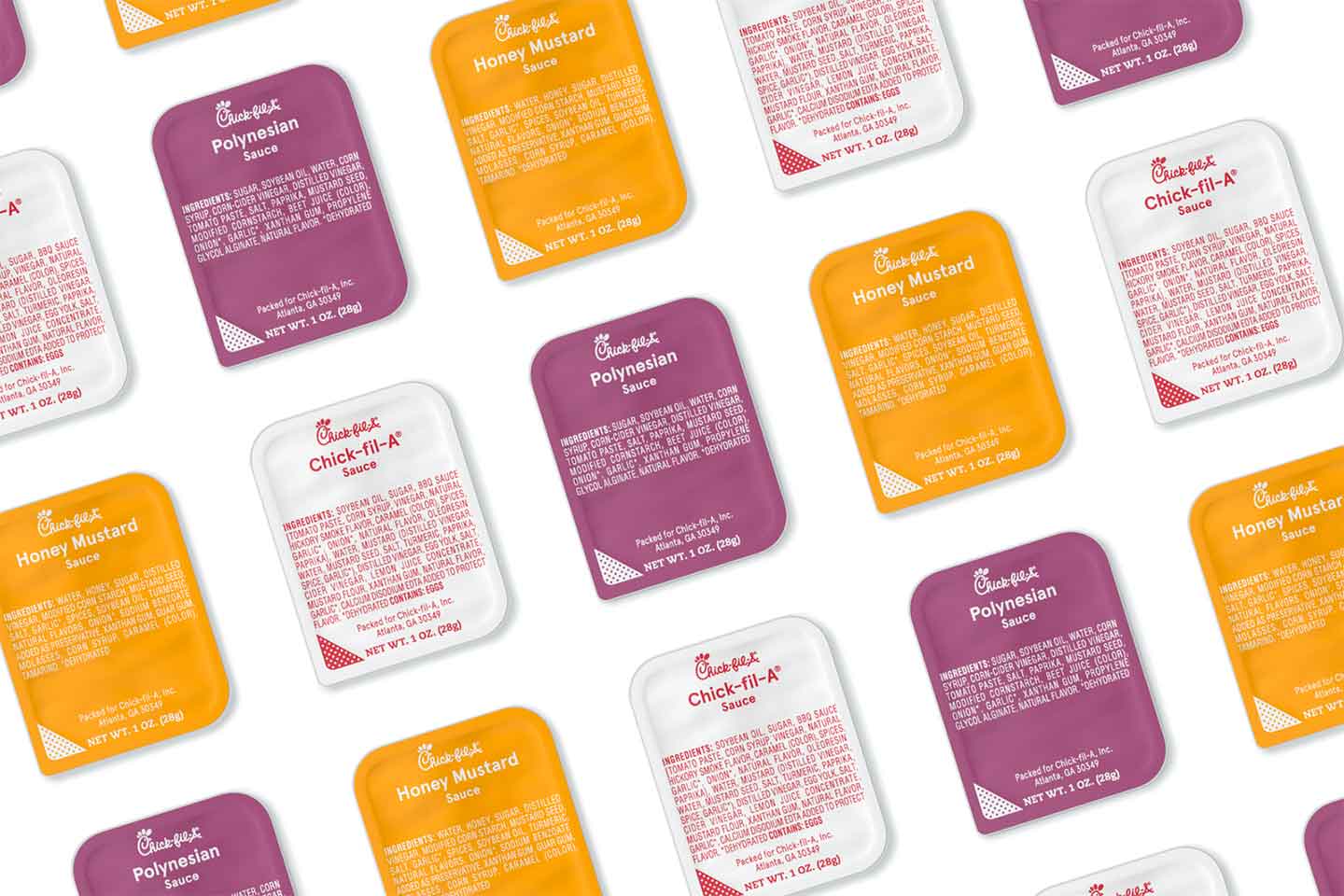 Take a trip – and a dip – down a flavorful memory lane
For almost as long as there have been Chick-fil-A Chicken Nuggets, there has been a savory selection of sauces for hungry customers to dunk them into.
Originally, Chick-fil-A only offered Polynesian Sauce, Honey Mustard Sauce and Barbeque Sauce. This smaller sauce variety resulted in a collection of packets that featured a dominant white background with a few signature colors.
As more sauce flavors were added to satisfy the palettes of Chick-fil-A customers, Chick-fi-A's packaging team decided it was time for a design refresh. Why? They set out to better match the visual look of the sauce packets with the flavor cues associated with each sauce.
These photos show how the sauce packets have evolved from the original design to what you see in our restaurants today.
The earliest iteration of the sauce packet design boasted a white background with minimal colors. Their horizontal layout featured the Chick-fil-A logo centered on top.
In 2013, Chick-fil-A overhauled its sauce packet design to better align the colors with the flavor cues of the various sauces. The text was also made bolder, putting a greater emphasis on the sauce's flavor.
In 2018, Chick-fil-A underwent a full brand refresh for its packaging, giving the sauce designs a more minimalist look and feel. The new look rolled out in January 2019.
These photographs are not intended for commercial or advertising use and should not be copied or reproduced in any form.