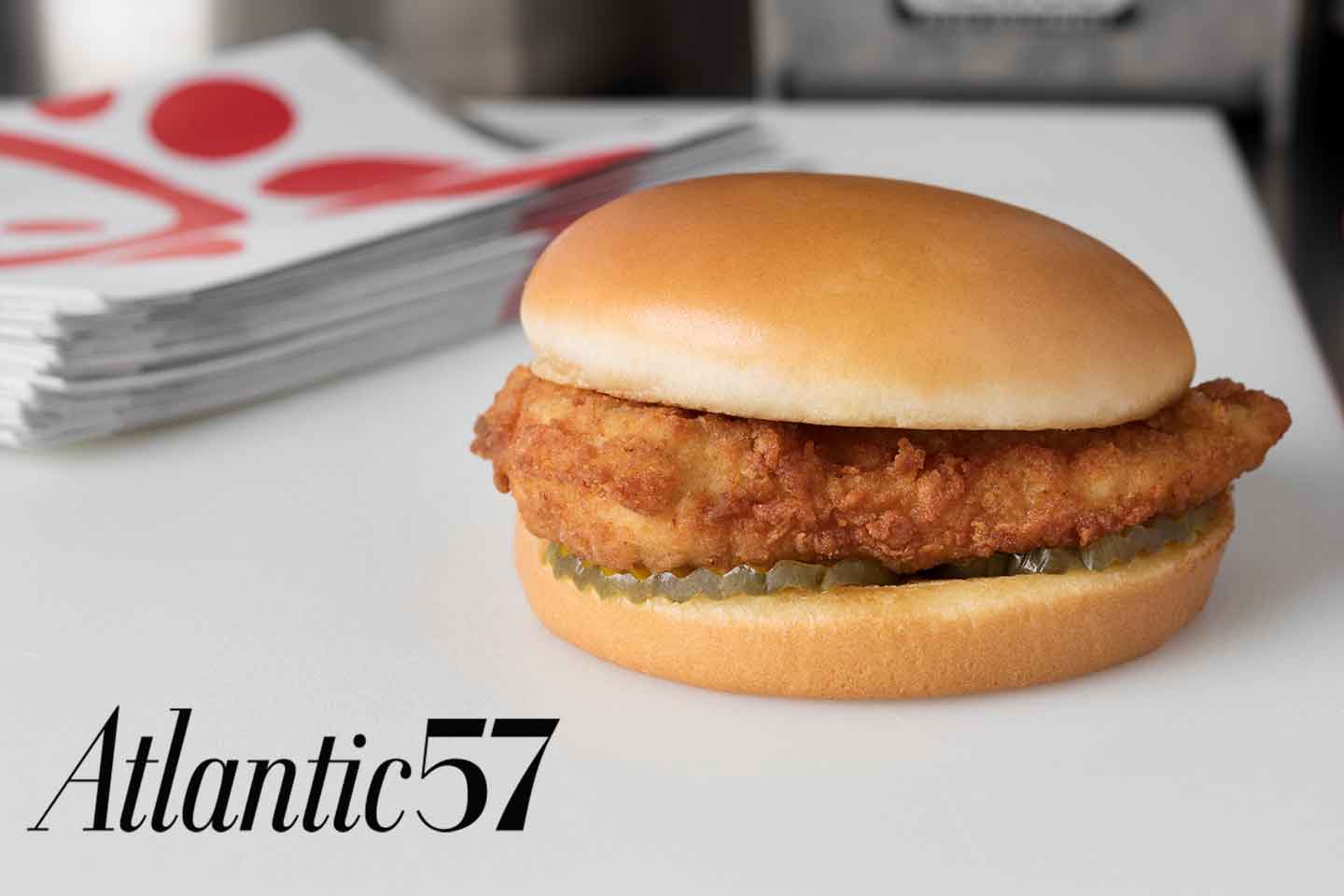 Atlantic57 looks at how it all began: The Chicken Sandwich
It's almost inevitable. You meet someone for the first time and among the first questions asked is, "What do you do?" Working at Chick-fil-A for nearly five years, I'm constantly in awe of the responses I receive when I name my employer.
Nearly everyone has a story they share with me of "their Chick-fil-A" and why it's special to them. It's the Team Member in the drive-thru who knows their name, their order and their dog. It's the place where moms make their playdates and years later their son asks his date to prom. It's the Operator who faithfully donates food to community events. It's where people feel cared for and are able to share a moment and a meal.
And then, those personal experiences are followed up by the question, "What is it about Chick-fil-A that makes it so different?" It's that outside perspective, those stories, that question that sent our team searching for an answer… and why we turned to an outside organization known for its thoughtful, long-form approach to storytelling to join us in the quest to deliver on that "why."
Last year the team from
Atlantic 57
, the consulting and creative division of
The Atlantic
, spent several days with us at our Support Center in Atlanta to learn about our founder, our history, our culture, and of course our food.
After several conversations, we all agreed what makes Chick-fil-A unique starts with and is embodied by the Original Chicken Sandwich. And so, the team at Atlantic57 set off to create the series of work that you're about to experience. The articles and videos on the pages that follow are the result of months of reporting and conversations with our president, our staff, our Operators and our Team Members – those who live out our purpose daily to serve people well. The team dug into everything from our quirky name, to how a simple combination of chicken, pickles and a buttered bun became an entrée that satisfies more than just hunger.
Our hope is that you'll view our Chicken Sandwich as not only an iconic menu item, but an offering that represents the heart of the work we do: sharing good food to create experiences steeped in our rich history, served with the intent of bringing smiles and a moment of respite to guests around the country every day. As our founder, S. Truett Cathy was known for saying, "We're not in the chicken business, we're in the people business."
Enjoy!
Ashley Callahan