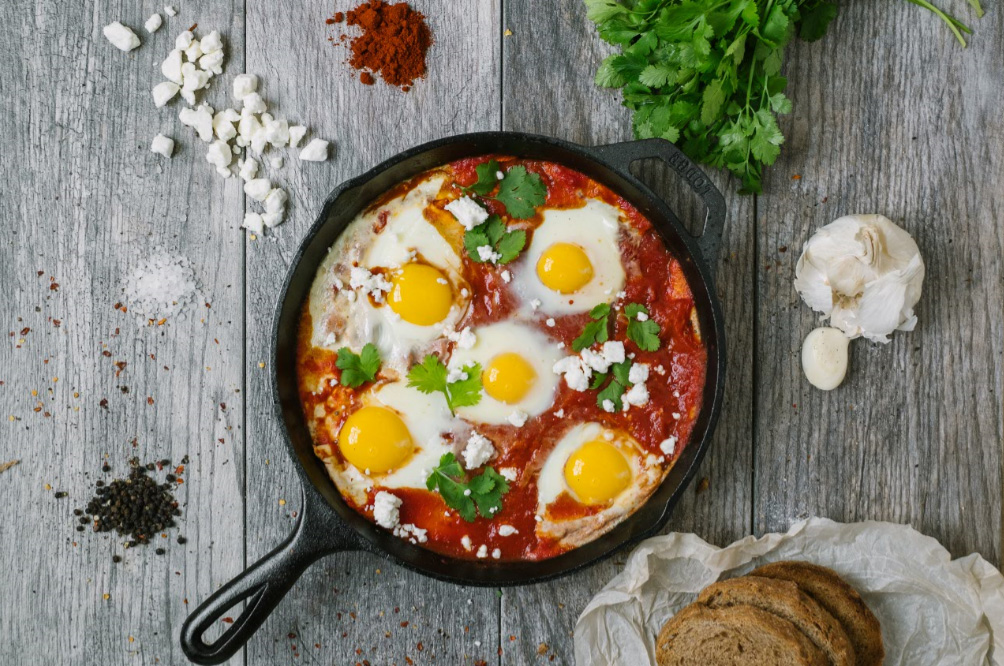 Turn pantry staples into a unique and delicious breakfast
Scrambled, hard-boiled or over-easy, eggs are a go-to when it comes to a delicious breakfast.
Brandi Milloy
, TV host and food reporter of POPSUGAR Food's
Eat the Trend
, shares a "life changing" recipe that elevates your everyday pantry items into a quick and unique egg-based meal.
Milloy cherishes her time in the morning to connect with her husband and kick start the day. "My baked eggs recipe takes little preparation and creates a delicious, warm meal in under 30 minutes. While this stands as one of my favorite morning dishes, it's also great for 'breakfast for dinner!'"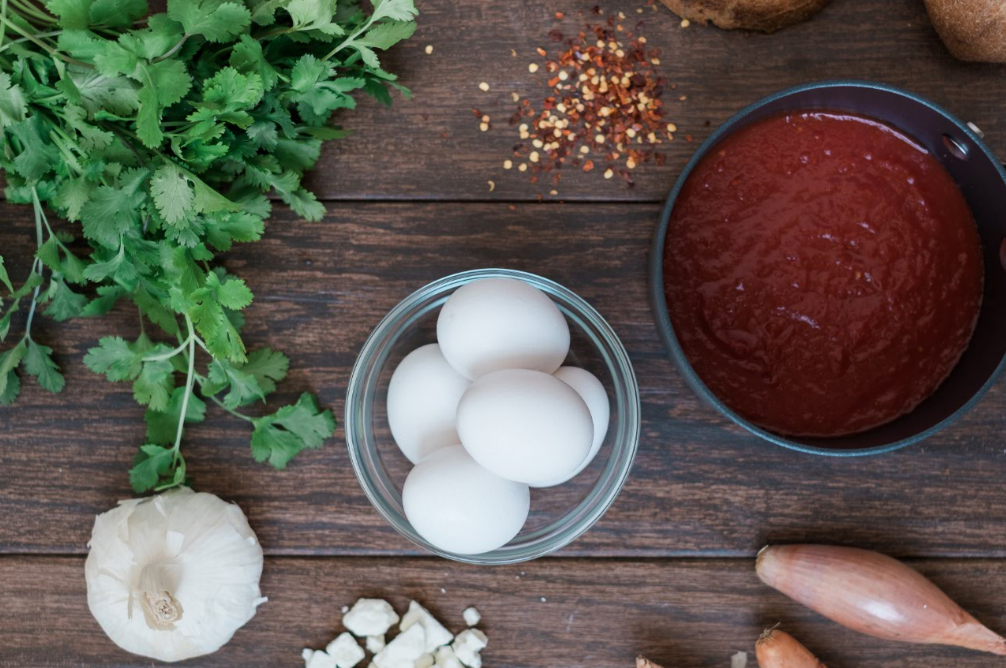 Servings

4-5
Ingredients

1 tablespoon EVOO
4 shallots, peeled and finely diced
2 garlic cloves, minced
2 – 15-ounce cans crushed tomatoes
1 teaspoon smoked paprika
1/2 teaspoon red pepper flake
Sea salt and freshly ground black pepper
5 eggs
Fresh cilantro
Greek feta, for garnish
Toasted bread, to serve
Directions

Directions

Preheat oven to 400F. In a large cast-iron skillet, heat olive oil over medium-low heat. Add shallots and cook until tender. Add garlic and cook for a couple minutes.
Add tomatoes, paprika, red pepper flake and simmer for 10 minutes. Add salt and pepper to taste.
Crack 5 eggs over sauce and cook in the oven for 8-10 minutes until egg whites are set but yolks are still runny.
Remove from oven and top with cilantro and feta. Serve warm with toasted bread and enjoy!

Tip: Make sauce ahead of time for easier prep!