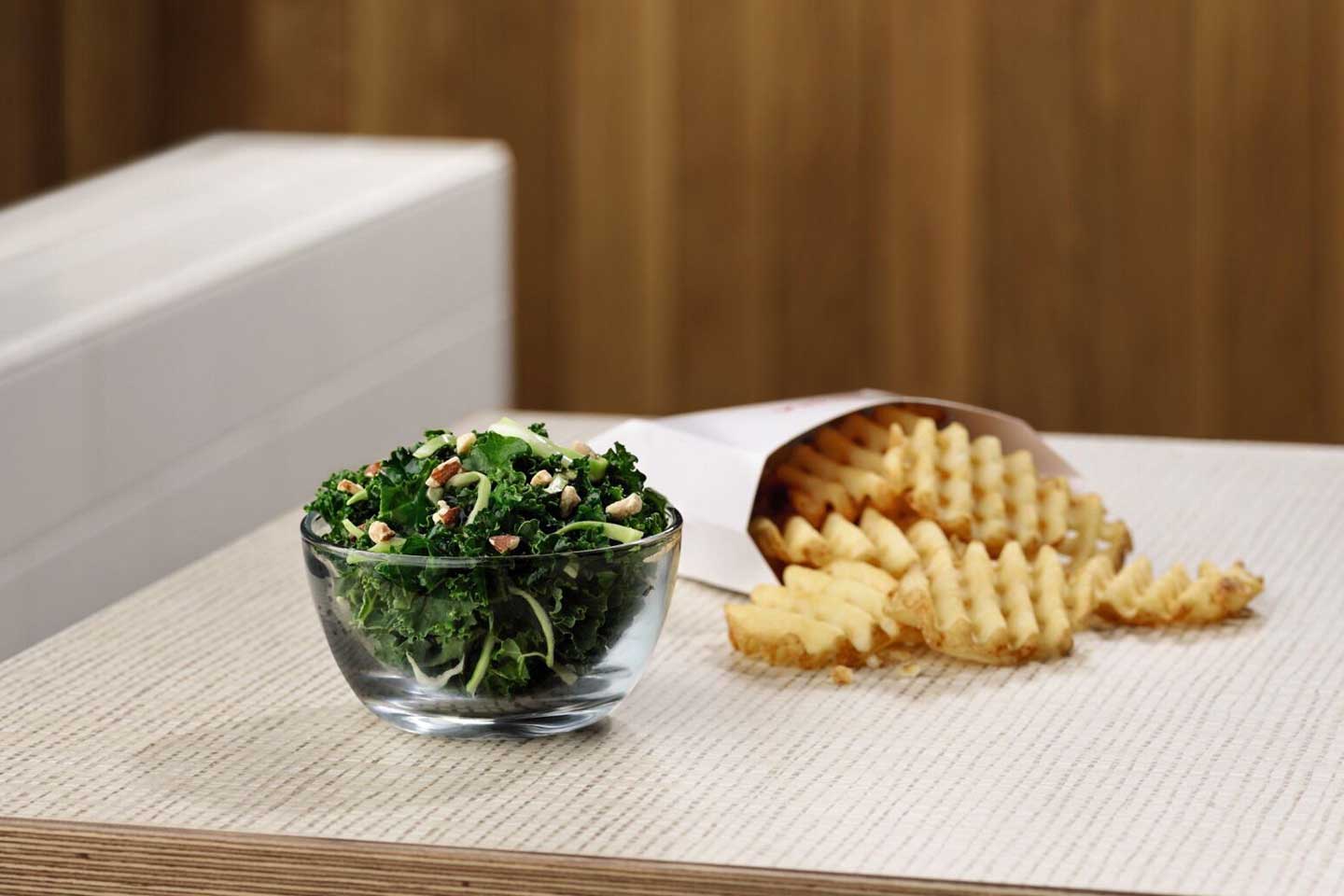 This lighter side comes with no upcharge
Looking for a crunchy side to complement your Chick-fil-A® Nuggets? On the go and need a light afternoon snack? Try the new Kale Crunch Side!
Debuting January 13 at participating restaurants nationwide, this light new dish is made with a blend of curly kale and green cabbage, tossed with an apple cider and Dijon mustard vinaigrette. It includes a package of salted, roasted almonds as an optional topping – hence the "crunch" in Kale Crunch Side.
There's even better news: The Kale Crunch Side will fall under the "classic side" category, just like Waffle Potato Fries®, so it won't include an upcharge when ordered as part of a meal.
A New Classic Side
Kale Crunch Side is replacing Superfood Side, which was introduced in 2016 and will no longer be offered at Chick-fil-A restaurants starting January 13. Kale Crunch Side is an ideal option for salad lovers looking for a lighter option to pair with an entrée, such as the Original Chick-fil-A® Chicken Sandwich or Chicken Nuggets.
And good news for guests watching their calorie count: The Kale Crunch Side contains 120 calories, toppings included.
The Kale Crunch Side is also available as a Chick-fil-A Catering tray offering.
Start your new year off on a lighter note and try the Kale Crunch Side at your closest Chick-fil-A!