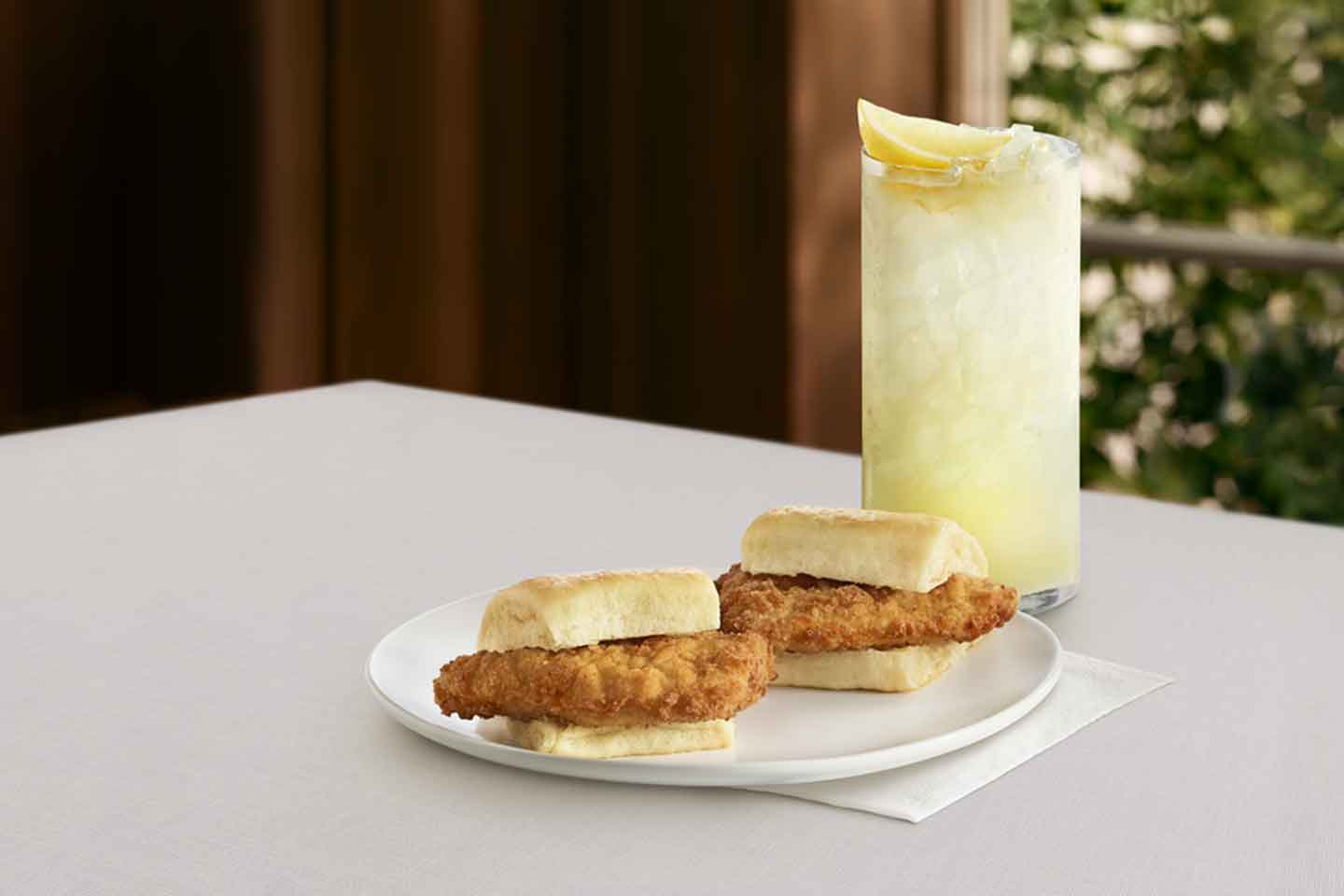 The new menu item will be tested in two cities to determine if it rolls out nationwide
A new Chick-fil-A menu item is sliding into select restaurants in two cities this summer…literally!
The Chick-n-Sliders are the perfect marriage of two menu favorites. The breakfast belle Chick-n-Minis and the lunch and dinner classic the Original Chicken Sandwich join forces to create a new option for Chick-fil-A customers.
The Sliders are made with a smaller portion of everyone's favorite chicken filet served on a warm Sister Schubert roll and topped with a honey butter spread. Just think of it as a larger version of the popular breakfast Chick-n-Minis (which will soon be available all day in select restaurants!).
While the Sliders won't be available during breakfast hours, what better way to fill in that important time between lunch and dinner than with this delicious snack? And with one Slider being only 270 calories, some may have room for two while not ruining dinner plans!
The Chick-n-Sliders will be offered beginning June 4 in participating restaurants in Charlotte, North Carolina and Albuquerque, New Mexico. One Slider will be $2.49, while two will be sold for $4.69.
Chick-fil-A will listen to feedback from customers and restaurant Team Members in the test locations to determine if the Sliders will make it to the big leagues – the nationwide menu – in the future.
Chick-n-Sliders will be offered from June 4 to Aug. 25, 2018.