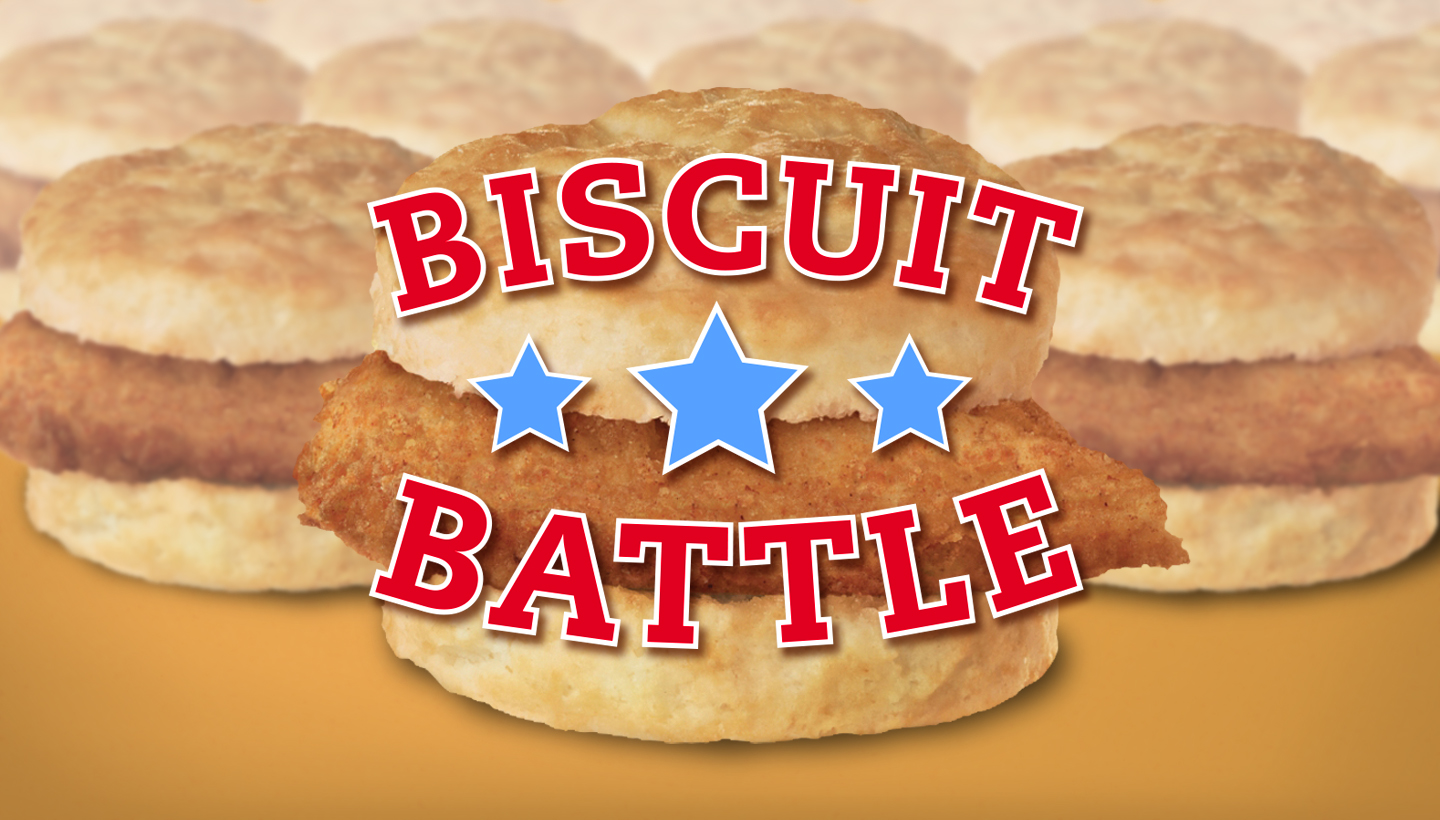 Sweet, spicy, cheesy or plain—how do you dress your biscuit?
Pair a buttermilk biscuit baked fresh in our restaurants with our boneless breast of hand-breaded, pressure-cooked chicken and breakfast is served (until 10:30am).
A little bit crispy, a little flakey and salty, it begs the question do you eat your biscuit as is or do you pair it with the sweetest sauce you can find? Do you stick to the traditional honey or do you find yourself thinking only of breakfast, painting your delicious meal with fruit-flavored jam? And then there are our seven signature sauces.
This is the most important meal of the day after all, so join the biscuit battle, circle up and choose your sides.
The Biscuit Battle
Plain

Honey

Sauce

Jam/Jelly

Hot Sauce

Cheese