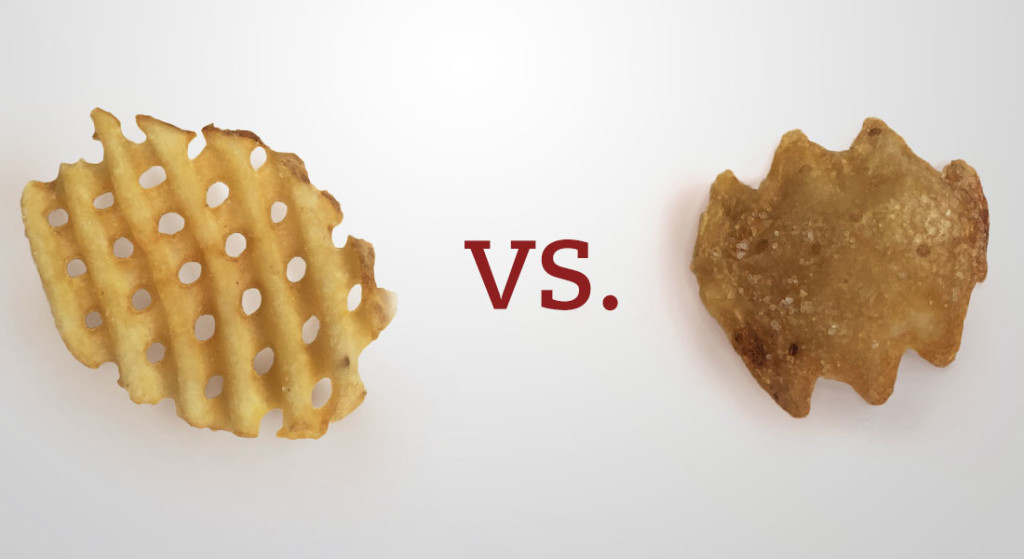 Share your favorite in our poll
No two potatoes are the same. In a package of fries, you're bound to get one that doesn't look like a waffle at all, with few to zero holes, some potato skin, and a thicker center. These are the potato skin fries. And they exist because we use real potatoes.
Some eat skin fries like any other fry. Others refuse them, or pawn them off on a friend. Then there are those who claim to have never noticed the skin fry, or are indifferent! Vote in this Food Fight to let us know your fry feelings.
How do you feel about skin fries?
GIMME SOME SKIN

I STICK WITH REGULAR FRIES

I'M WAFFLING. I LOVE ALL FRIES.