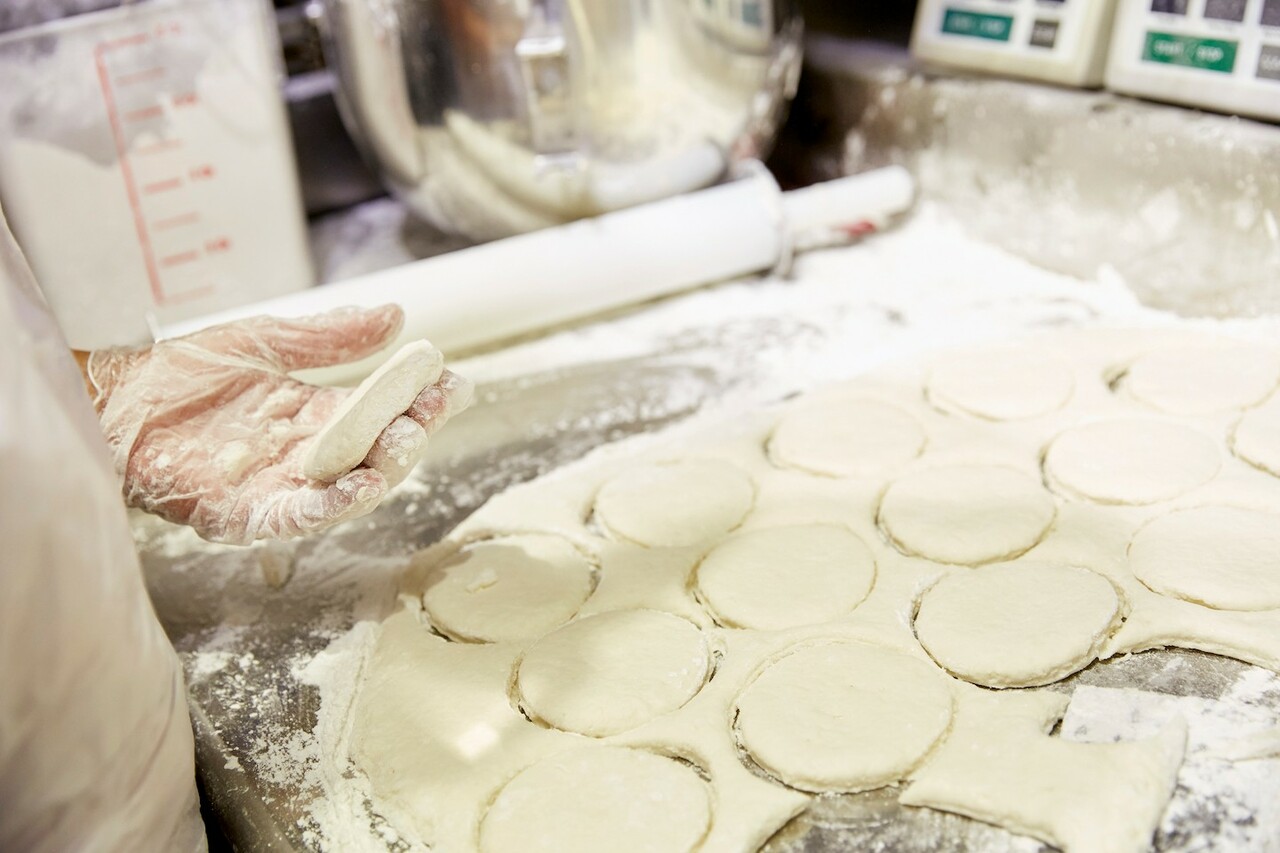 Baking up flaky goodness since 1986
What better way to start a morning than with a delicious biscuit from Chick-fil-A®? It's hard to pass up that offer. Chick-fil-A restaurants have been making the freshly-baked breakfast item for decades. Whether you prefer yours with chicken, sausage, egg or plain, here are some fun facts guests may not already know about the fan-favorite food.
The majority of Chick-fil-A biscuits are handmade
Yes, it may take some extra time, but at each free-standing Chick-fil-A restaurant, each delectable biscuit is handmade and baked fresh throughout the morning.
Customers ordered almost 170 million biscuits in 2022
That's a lot of biscuits! While Atlanta may be home to the Original Chick-fil-A® Chicken Sandwich, fans there also love their Chick-fil-A biscuits. In fact, the southeast region forms the Biscuit Belt by leading in the number of total biscuits sold and the number of average biscuits sold per store.
Biscuits take longer to make than any other Chick-fil-A breakfast item
Team Members at free-standing restaurants who master the skill of hand rolling Chick-fil-A biscuits start their day pretty early. Like, before-the-sun-comes-up early. From beginning to end, the process for each batch of biscuits takes around 30 minutes. Some Team Members arrive before 5:30 a.m. to begin baking, and continue baking hand rolled biscuits throughout the morning, until the restaurant stops serving breakfast.
A tray of biscuits is hot and ready
Each baking tray has 20 biscuits. When one tray is removed from the oven, another is immediately placed inside. That means each Chick-fil-A restaurant usually has 20 biscuits hot and ready to serve until breakfast ends.
Looking to start your day off right with a biscuit from Chick-fil-A? Try the classic Chick-fil-A® Chicken Biscuit or spice up your morning with the Spicy Chicken Biscuit (available at participating locations). For options with more protein, try the Sausage, Egg & Cheese Biscuit or the Chicken, Egg and Cheese Biscuit. You can always keep it simple with a Buttered Biscuit, too.