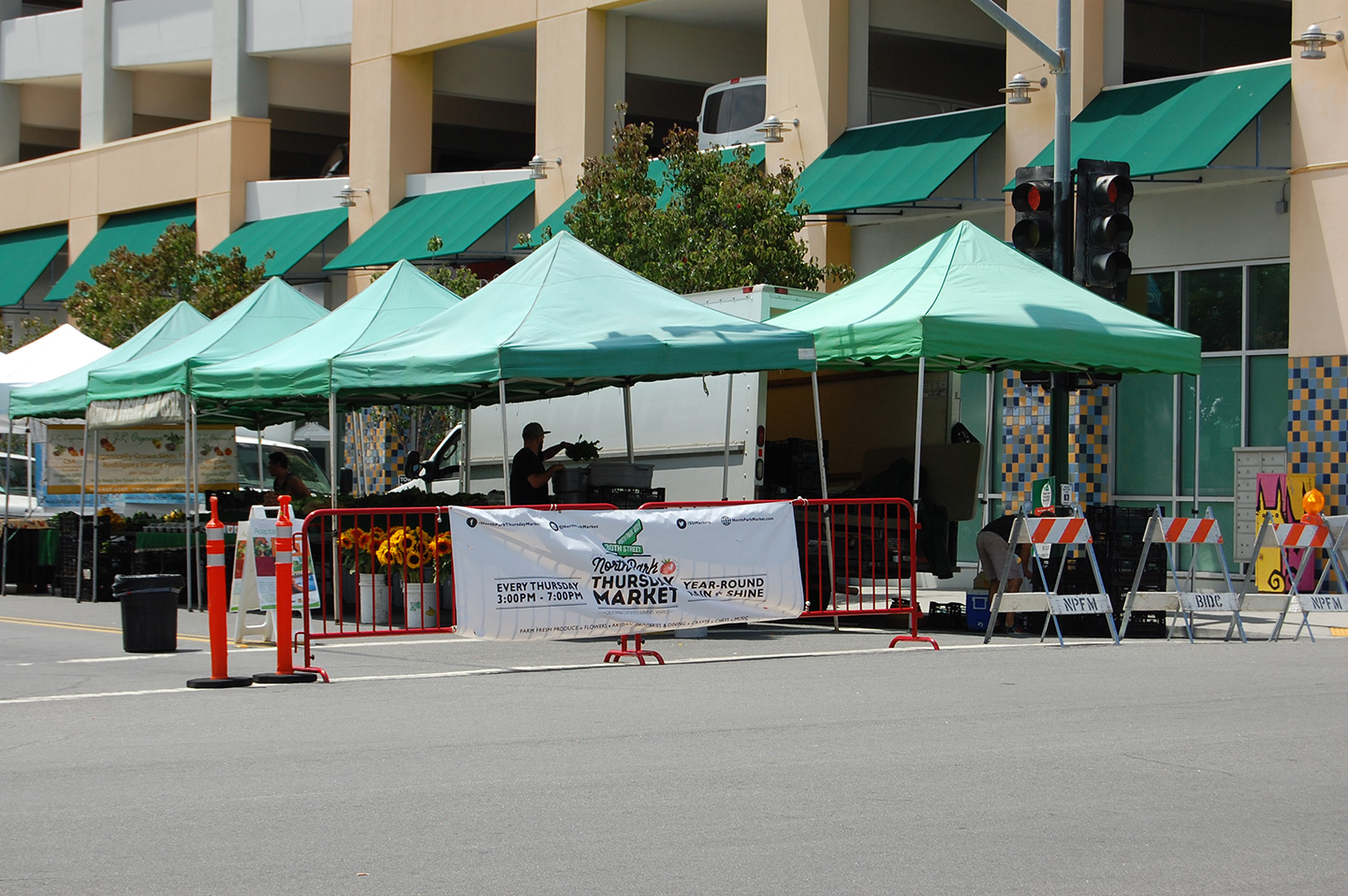 Unleash your inner foodie with chef's tips on shopping for fresh food
It's getting easier and easier to go green. That is, when it comes to planning meals around fresh, organic ingredients and reducing your family's carbon footprint.
Local farmers' markets, once a postcard memory of rural road trips, are popping up all over the U.S. in more and more urban areas. The National Farmers Market Directory lists more than 8,100 today, a figure that's almost doubled in the last decade.
So what's up with this throwback to the trading posts of yesteryear?
History of U.S. Farmers' Markets
Farmers Markets have deep roots in American history. Early records tell us that Thomas Jefferson bought beef, eggs and assorted vegetables at a Georgetown market in July of 1806. In the first decades of this country, towns with 30,000 residents or more sponsored municipal markets. But, with the advent of refrigeration and better roads, supermarkets and wholesalers took over, pushing small farms and markets out of the mainstream. The Smithsonian reports that it wasn't until the mid-1970s and the Farmer-to-Consumer Direct Marketing Act, when a movement took hold to preserve the livelihoods of small farmers and their local farmlands.
"If you get to know the farmer, they'll cut you a deal."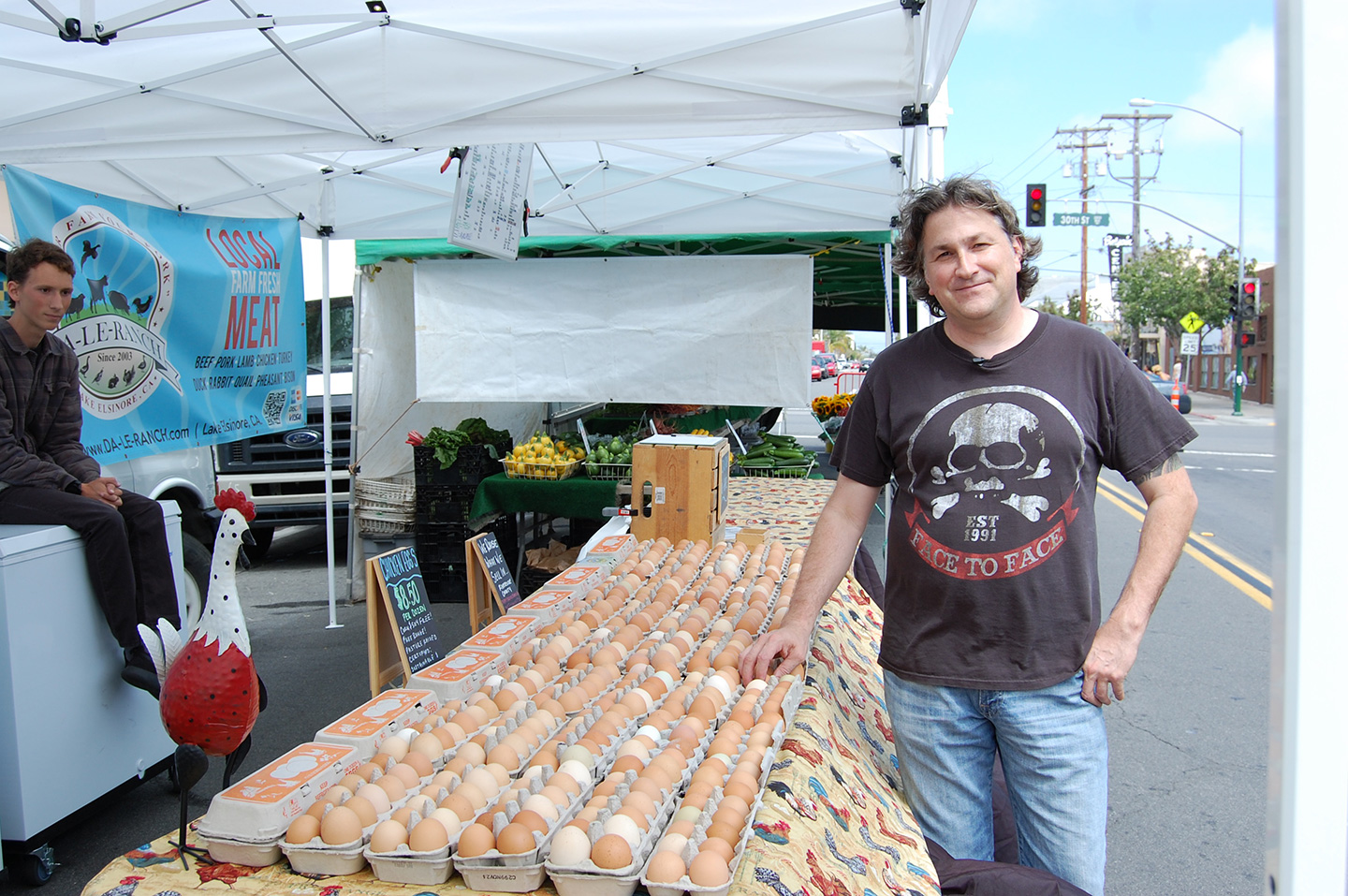 Four Tips for Shopping Local
Nicolas Bour, executive chef of San Diego's Humphreys restaurant on Southern California's Shelter Island, has relied on farmers' markets throughout his career. He even lives near one and shops there regularly for his family. Bour offers his top tips for making the most of your visit:
1. Arrive early. "Try to get there when the dirt is still wet if you're visiting a local farm or when the farmers are setting up if you're visiting their produce stand," he says. "Vegetables start to wilt the longer they sit outside; toward the end of the day the produce will be rearranged to hide the less favorable pieces."
2. Schmooze and cruise before buying. "Walk around and look at everything before you pull out your wallet," says Bour. "Prices and quality do vary." He also suggests talking to farmers and making a connection. "If you get to know the farmer, they'll cut you a deal." He says farmers like to hear from returning customers who compliment their harvest.
3. Celebrate seasonal. Chefs plan their menus based on what's in season. Home cooks should as well. "Don't expect tomatoes in December," says Bour, who especially loves turnips, beets and chard when they are in season.
4. Buy produce - not presents! When asked what not to buy at the farmer's market, Bour recommends passing on any non-food items, such as arts and crafts or packaged goods, adding that the markets with gift vendors aren't "authentic farmers' markets." Good ideas for your shopping basket include seasonal fruits, like strawberries, blueberries or cherries; greens, like lacinato kale and kohlrabi -- a German vegetable that makes the best coleslaw, according to Chef Nic. He also recommends buying free-range eggs of all kinds, adding that "the yolks of organic eggs are so yellow it will blow your mind"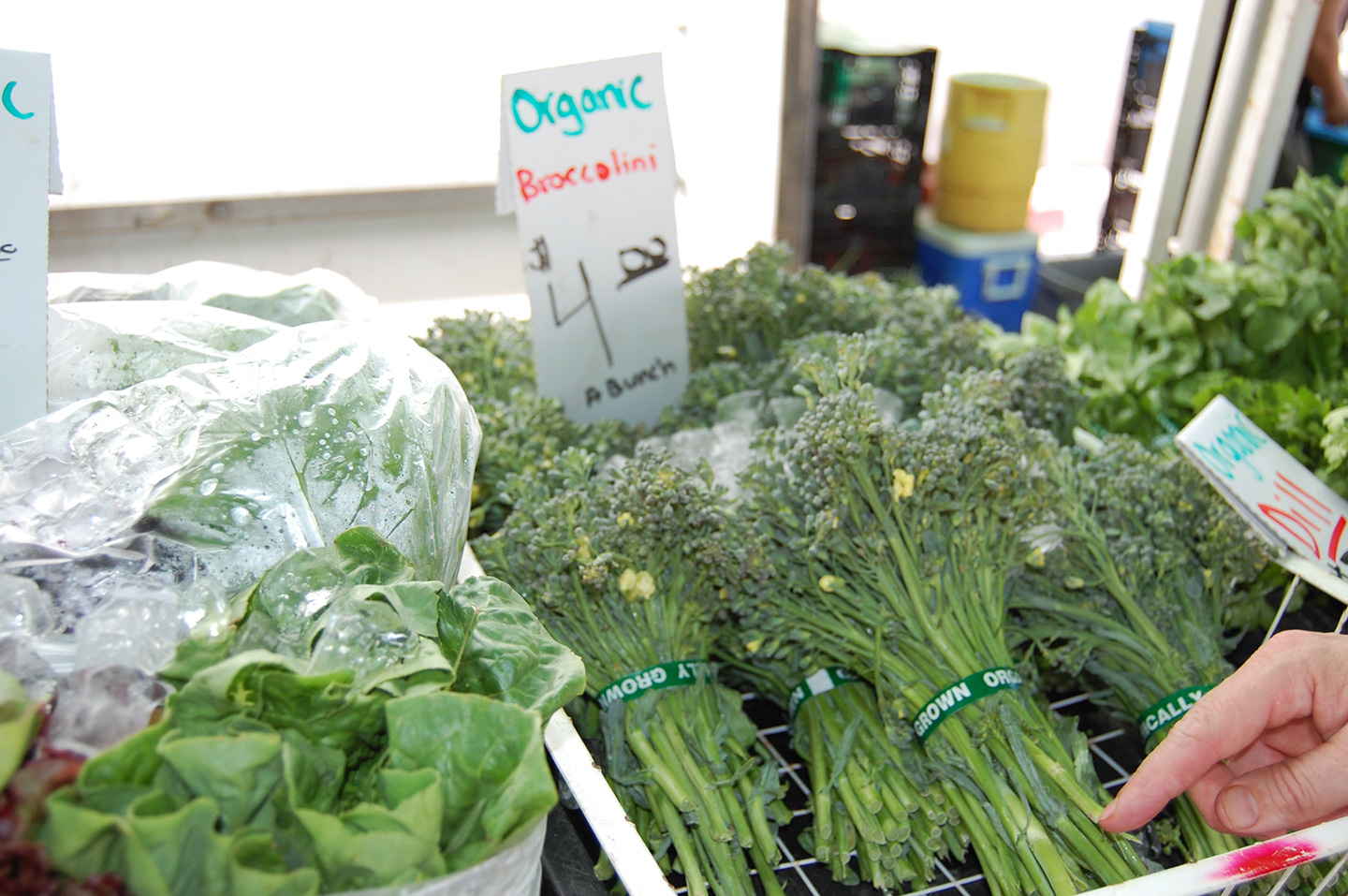 Finding a Farmers Market near You
If you happen to live in one of the top 10 states that account for more than half of America's farmers' markets, count yourself lucky. Others can still luck out and find a local farmer by logging their zip code on the USDA's Farmer's Market Directory page or by searching on the National Farmers Market Directory.
When asked to name his favorite organic markets, Chef Bour says San Diego boasts the best he's ever seen. Two of his favorites are Chino Farms and Northpark at the intersection of North Park Way and 30th Street. He's also a fan of New York City's Greenmarkets, Atlanta's Morningside Market and the Amish Country farmers outside of Washington, D.C.
"When I worked at The Willard Hotel, we'd go to Amish Country and deal directly with the farmers on their farms there," says Bour. I'd put a cash deposit down for turkeys in August and would pick them up four months later. The quality of the birds is unlike anything I've ever seen and as we know, the Amish don't use electricity, so we're talking super fresh."
Travelers rate these markets among their favorites and this handy guide gives you top picks from all 50 states.
"When I shop farmers' markets, I think first about what people like to eat. That's important so we can avoid waste."– Nicolas Bour
"The same philosophy works for your family," Bour says.
If you're thinking about starting a garden at home, Bour recommends planting kale because it can be cooked, used in salads and blended into smoothies for a super vitamin boost. He also likes tomatoes, potatoes and shallots, which he uses in almost every recipe.
"The anti-starch movement is silly," says Bour. "People just need to start exercising more!" A family walk to your neighborhood farmer's market is a great way to start moving and join the movement toward a healthier lifestyle.
Related Links
How to Grow Superfoods: Master Gardener Offers Expert Advice
Tale of Two Tastemakers: The Ford Fry, Chick-fil-A Partnership
Six Healthy Menu Picks at Chick-fil-A
Recipe: Grilled Chicken Broccolini Salad with Goat Cheese and Pecans