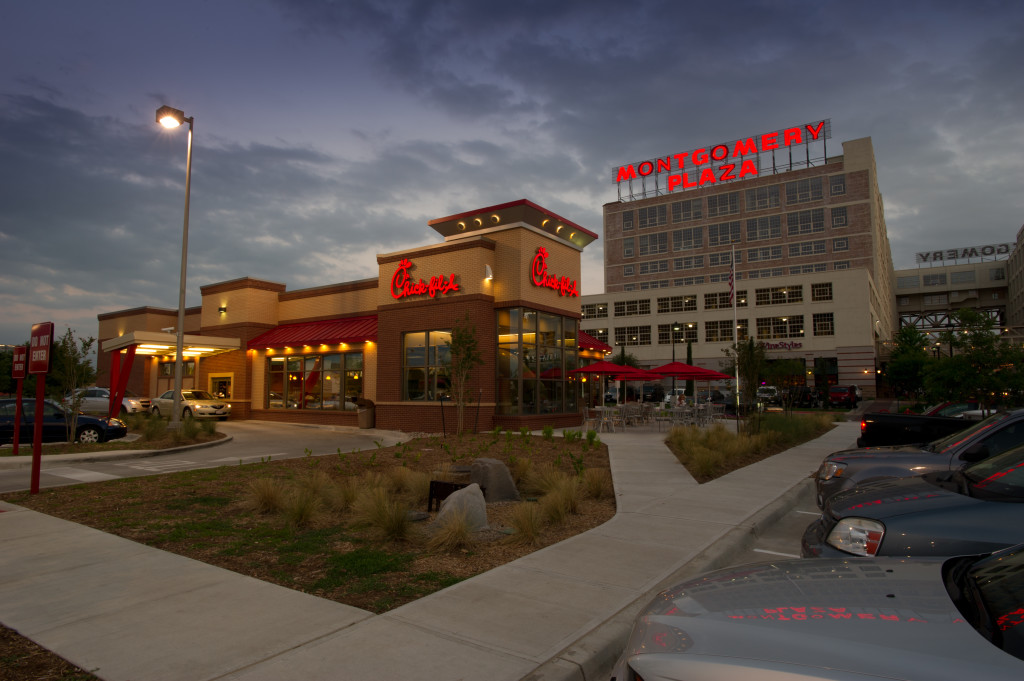 How Chick-fil-A is serving fans wherever they go
Truett Cathy surprised everyone in 1964 by putting fried chicken on a buttered bun when everyone else was making burgers. Three years later he surprised them again by putting his first Chick-fil-A restaurant in a shopping mall.
Restaurants in malls might seem commonplace today, but in the 1960s only fancy department stores had restaurants. The first Chick-fil-A was a small store — 384 square feet to be exact — but a big bet.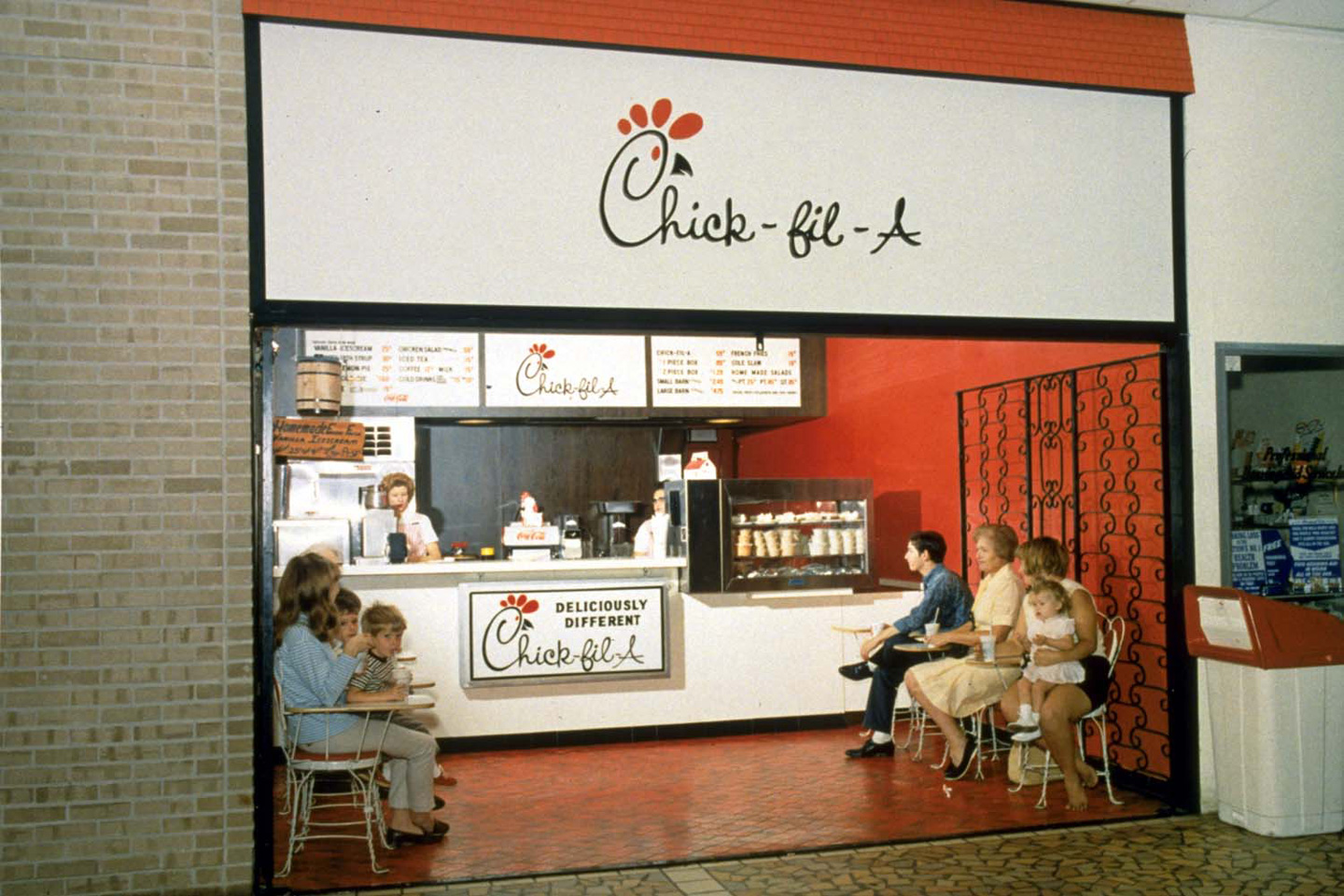 "Truett saw there was a ready-made market. All the salespeople and store employees that worked all day in the mall didn't have anywhere to eat," said Martha Lawrence, Truett's executive assistant from 1997 until his death in 2014. "They had the space, he saw a need, but it was a challenge — nobody had done it in the Southeast before."
Truett's knack for turning surprise into success paid off as hungry shoppers turned into happy diners. By the end of the 1960s, the number of shopping malls in the United States grew from 4,500 in the beginning of the decade to 16,400. One in every three American retail dollars was spent in a shopping mall. Soon enough, Chick-fil-As were popping up in malls across the country, and the shopping mall itself had become the commercial engine of the American suburb, a position it would maintain for decades.
In 1986, Chick-fil-A opened its first free-standing restaurant in Atlanta, the first step in its move to expand beyond malls into busy communities where drive-thrus were a welcome convenience for working parents and hungry commuters.
Now with more than 2,200 restaurants in 47 states, Chick-fil-A continues to look for ways to meet customers where they are — whether in their cars, online or at home.
Today's modern market is so diverse in income, culture, and habit that pinpointing consumers' behaviors and habits is a full-time job. Chick-fil-A leverages traffic and app data, user testing, and the Cathy family's shared intuition for people to figure out where its customers will go next and develops new menu items and services to make them happy.
"The way we serve guests, the type of menu items, and even how you get a Chick-fil-A sandwich could look totally different 10 years from now than it does today," said Andrew Cathy, Truett's grandson and chief people officer of Chick-fil-A.
One trend Chick-fil-A has spotted: families are back to eating at home. Some 72 percent of Americans reported cooking at home most of the week in 2016, and millennials were twice as likely as baby boomers to make cooking at home a New Year's resolution, according to a 2017 survey by the grocery delivery service Peapod.
Experts in food packaging and delivery at Atlanta headquarters are exploring creative ways families can share Chick-fil-A at home.
And the trend of young people moving from suburbs to cities? Chick-fil-A has thought of it, too. In 2015, the company opened its first full-service, locally-owned location in New York City and recently opened new locations near Grand Central Terminal and the Financial District. The company plans to open 10 to 12 locations in the five boroughs in the next two to three years.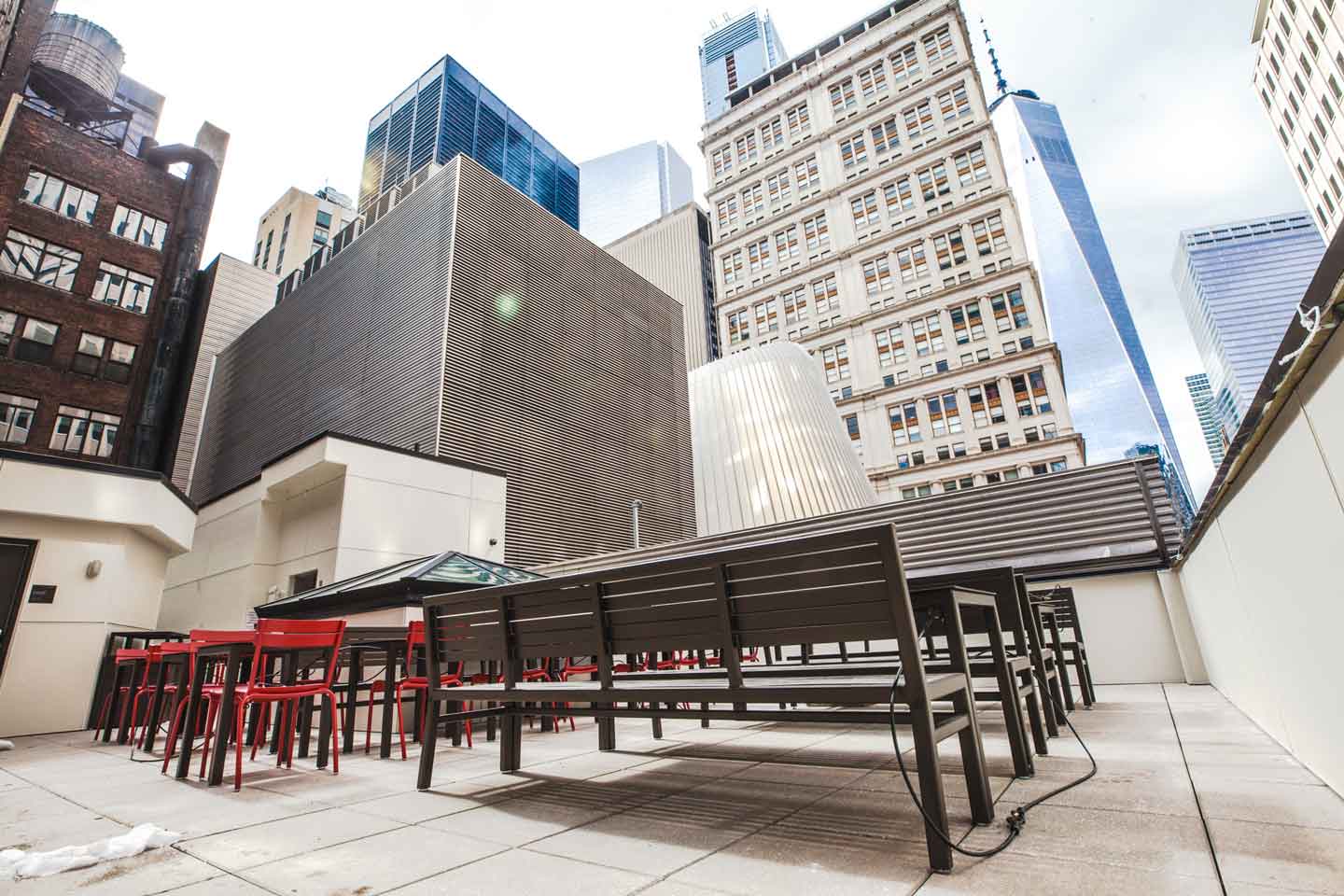 Wherever the customers are, Chick-fil-A aims to serve them there. In 2016, adding another layer of convenience, the company launched the Chick-fil-A One app, which puts ordering food at customers' fingertips and allows them to skip the lunchtime line. With dedicated innovation teams testing new approaches and menu offerings in markets across the country, it's not hard to imagine what else is on Chick-fil-A's futurist drawing board. A self-driving car delivering a cold milkshake or a drone dropping in with a chicken sandwich would have surely delighted the fun-loving Truett as much as his guests, who are still enjoying his recipes today.