Walk past the open doors of the honky-tonks on Lower Broadway in Nashville, and if you listen carefully, you'll hear passing tributes to southern delicacies ranging from sweet potatoes to barbeque embedded in song lyrics. Even the pride of Duluth, Minnesota, Mr. Bob Dylan, paid homage to fruit pies when he came to Music City in 1969 to record his winsome "Nashville Skyline" record. As a genre, "treat pop" may be tapped out, right? Wrong.
"If you want that frosted lemonade get your hands up, if you're on your second one today, get your hands up."
Meet Hayes Holland, aka "Hayz Holla," a native Nashvillian, husband and father of four. Hayz Holla's hit song? Well, it doesn't feature sweet potatoes or barbeque or fruit pies, and it's not a song, technically. "Frosted Lemonade Rap," a hip-hop style ode to Chick-fil-A's hand-spun blend of lemonade and vanilla Icedream, was uploaded on June 23rd to social media platforms Vimeo and Facebook. In just a matter of weeks, thousands of fans have rapped along to his infectious groove: "If you want that frosted lemonade get your hands up, if you're on your second one today, get your hands up."
While authored and produced in Tennessee, the idea for the "Frosted Lemonade Rap" originated in the smaller, also well-known music town of Athens, GA. It's the brainchild of Alex Clark, the marketing-savvy owner and operator of the Atlanta Highway Chick-fil-A. Clark first pitched the project to a preacher with a penchant for freestyle rapping in his car. The rapping reverend ended up having to turn down the gig, but not without referring Clark to an old friend he knew had the chops to pull it off: Nashville's Hayes Holland.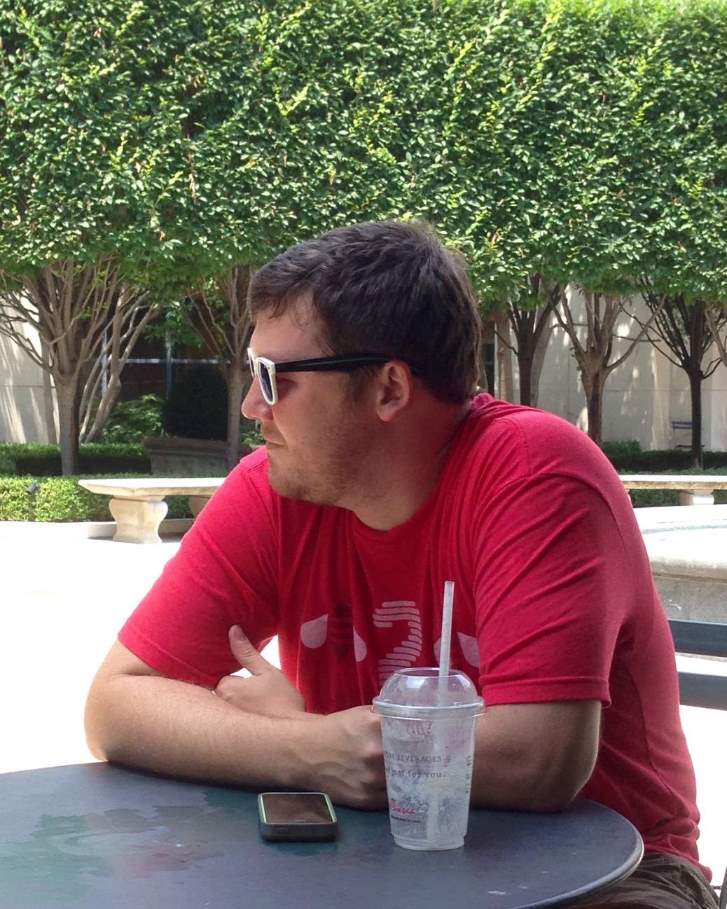 "I wrote the rap in two hours," Holland says, pulling the last few drops of his muse through a straw, the condensation still clinging to the clear cup.
He's adamant about nomenclature. Mistaken references to "Frozen Lemonade" are quickly corrected. "It's frosted, not frozen," Holla repeats, sporting a youthful grin.
What are the building blocks of a rhyme about frosted lemonade? "I knew I wanted to explain what it is, how much it costs, and I really wanted to give a shout out to Chick-fil-A founder Truett Cathy," Holla says.
Cathy's integration of faith and work are clearly an inspiration to the artist, who appreciates delivering family-friendly lyrics in a rap format. Reared in a musical family, Holla's expressivity didn't manifest itself until 2008; that's when he was let go from a corporate recruiting job and found himself with some extra time. So he went online and taught himself how to build beats and produce tracks.
Developing his skill has allowed him to forge relationships with other artists, including video director Joel Shinpoch and Memphis-based producer RVLZ, both of whom worked on "Frosted Lemonade Rap." "The high production quality you see in the video is the result of a lot of work by a lot of folks, including those two guys," Holla explains.
Between caring for his family (Holland and his wife Megan home-school their children) and working full-time for a respected Nashville-based financial author and radio/TV personality, Holla's plate is full. He does, however, still manage to carve out time to write Christian praise music and country songs in his down time.
"I love doing it. I love creating, and I feel like the creative part of me has been unlocked," Holla says. As for other Chick-fil-A menu items that deserve musical treatment? He doesn't miss a beat: "Chicken wrap, chicken wrap, I got the chicken rap for the chicken wrap."