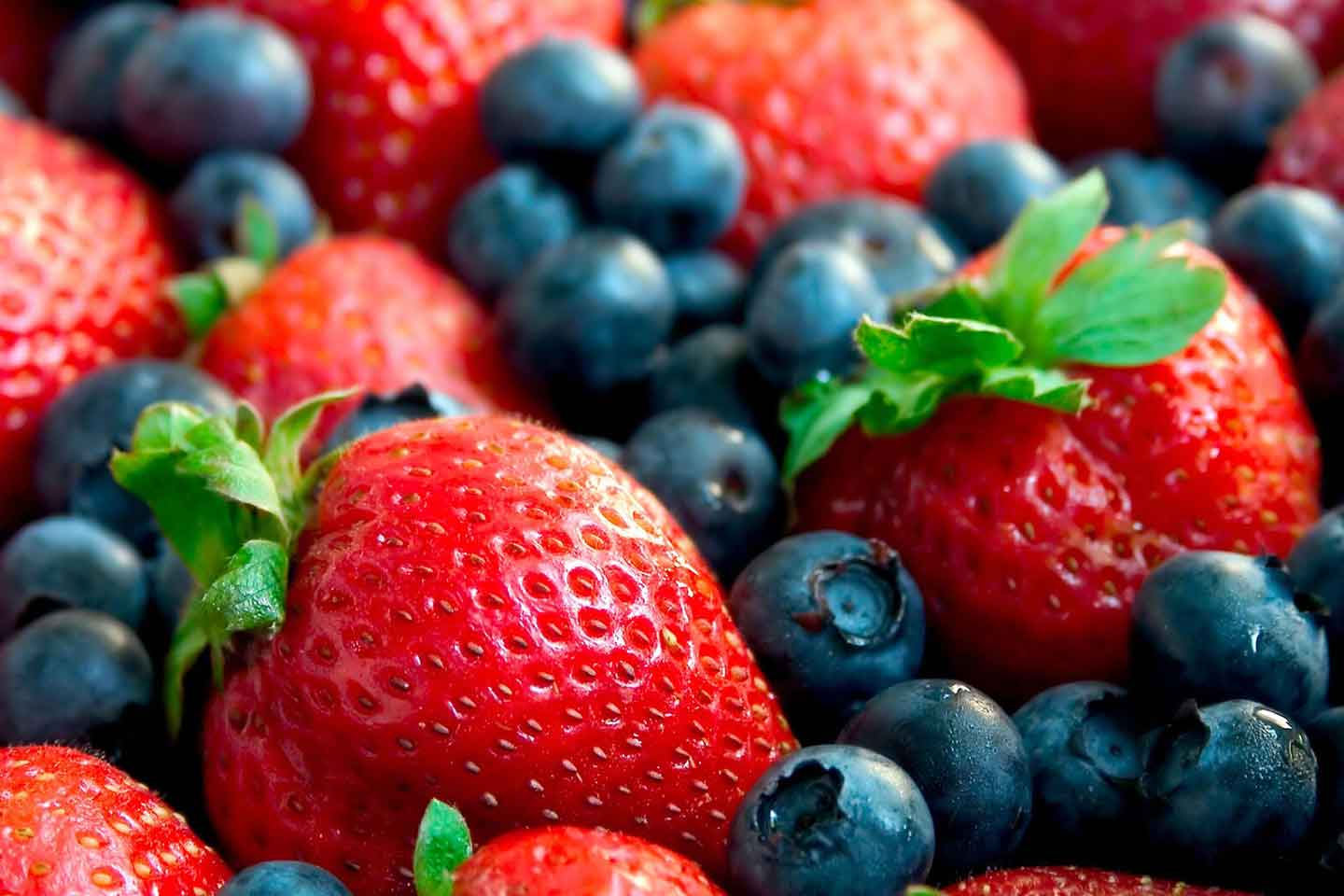 Cut calories – not convenience – when you're eating on-the-go.
Calorie-conscious eating on-the-go doesn't have to be a tall order! If you're going low-cal and still want high-taste options that are as convenient as they are delicious, then we have some great news for you! Did you know you can eat meals for a whole day at Chick-fil-A for fewer than 1,500 calories? Allow us to take the guesswork out of calorie counting; check out what a low-cal day at Chick-fil-A could look like.
BREAKFAST: 355 Calories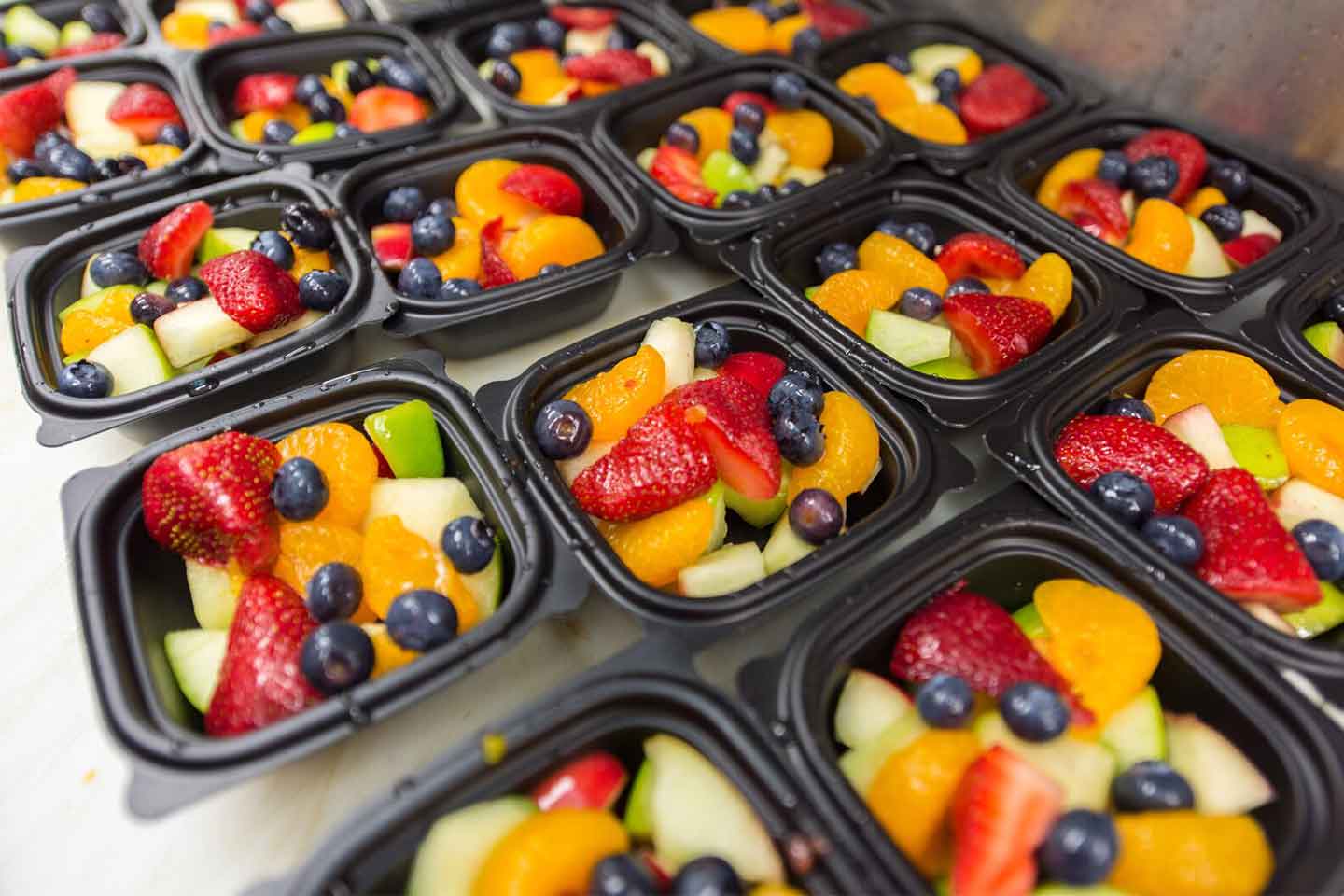 Bacon, Egg & Cheese Muffin (310 calories): Bacon atop a folded egg, served on an English muffin – with cheese, of course!
Medium Fruit Cup (50 calories): A nutritious, chilled fruit mix made with mandarin oranges, fresh strawberries, red and green apple pieces and blueberries.
THRIVE Farmer's Coffee (5 calories): Medium-roast coffee contains only hand-picked certified 100% Colombian beans.
LUNCH: 420 Calories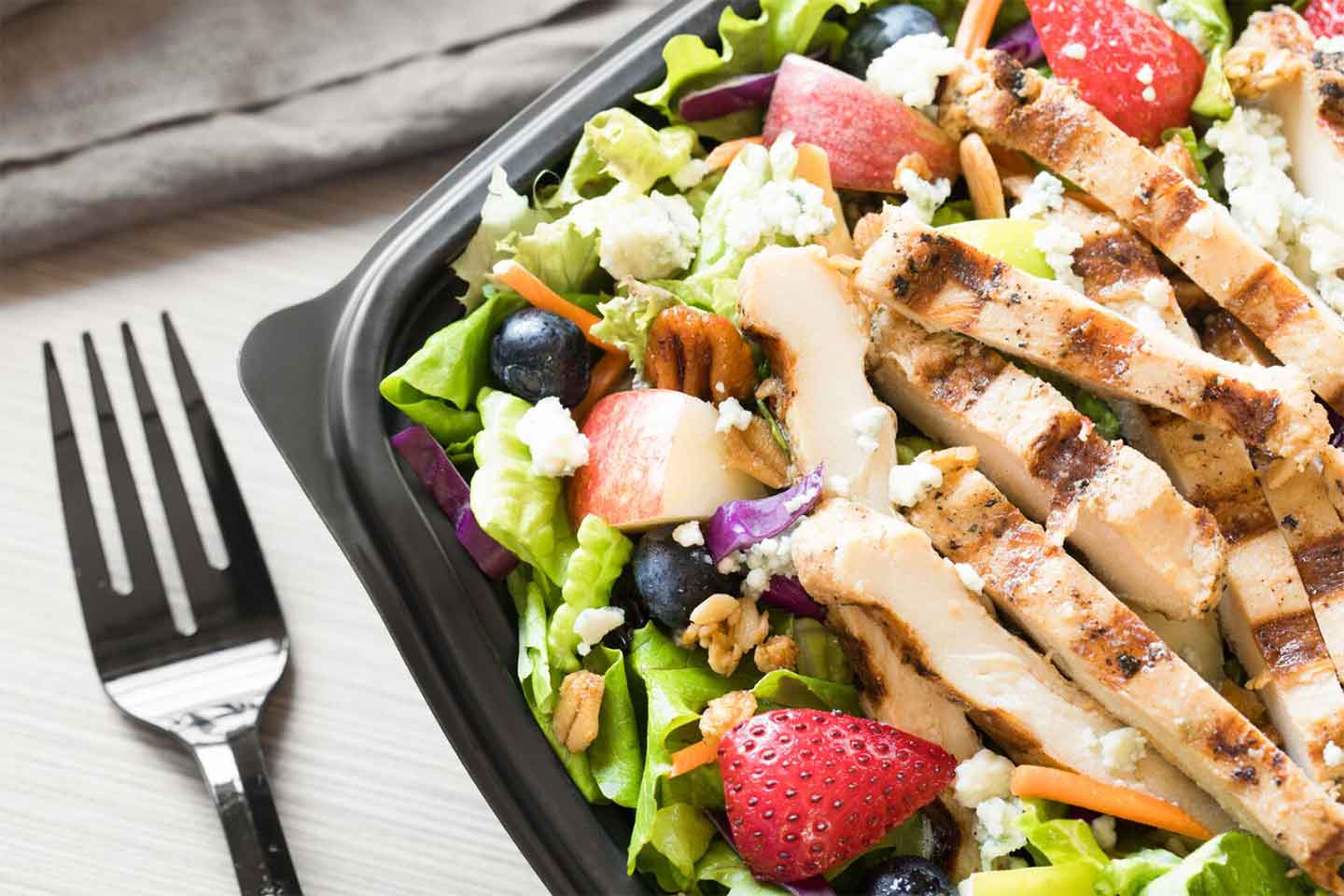 Grilled Market Salad (330 calories, 200 without toppings): Sliced grilled chicken breast served on a fresh bed of chopped romaine lettuce and baby greens. Toppings include shredded red cabbage and carrots, crumbled blue cheese and a mix of red and green apples, strawberries and blueberries.
Light Balsamic Vinaigrette Dressing (80 calories): Real balsamic vinegar is sweetened with orange juice to pair well with this salad's fruit toppings.
Diet Coca-Cola (0 calories): Add a fizzy touch to your meal with this refreshing beverage.
DINNER: 675 Calories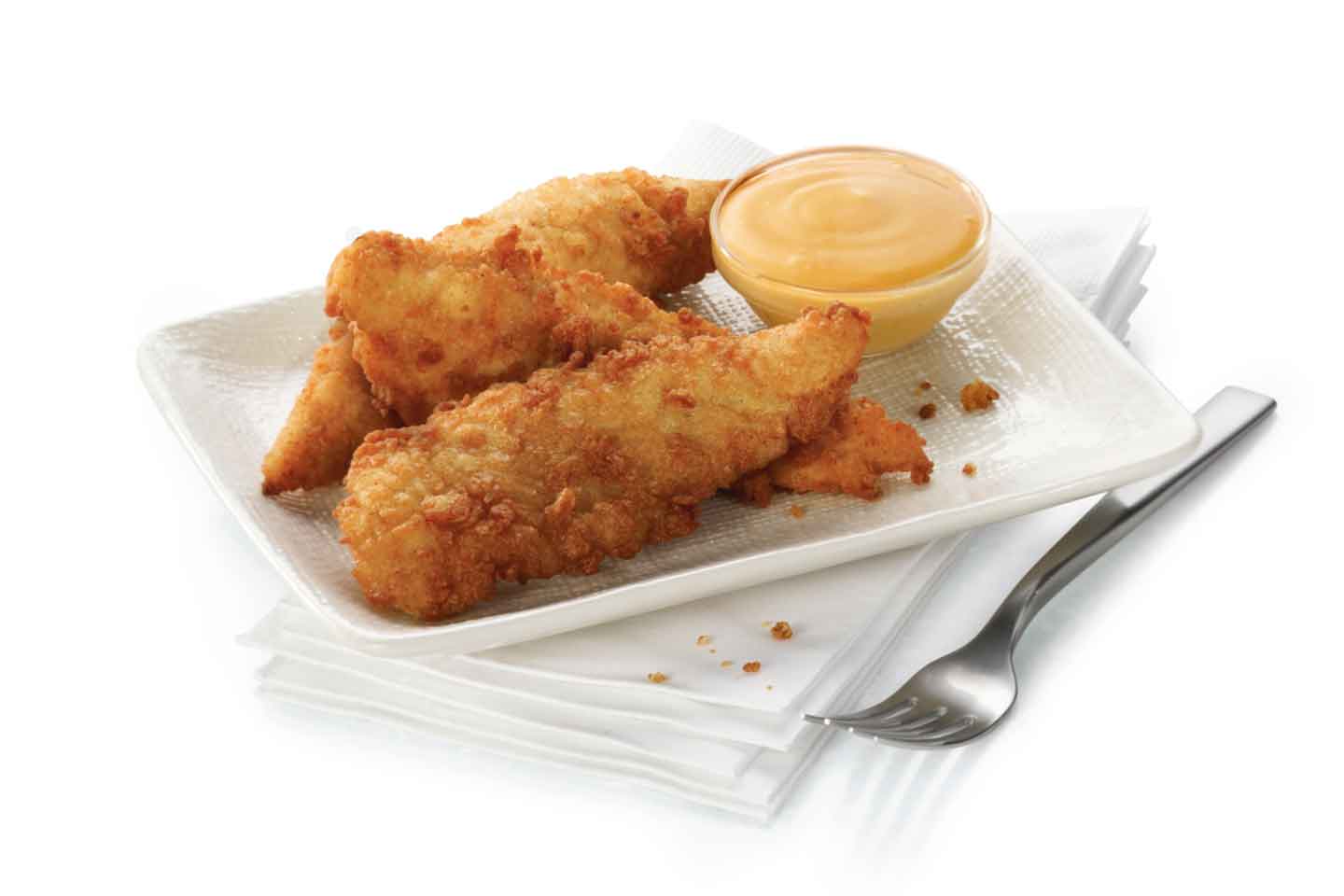 Three-Count Chick-n-Strips™ (330 calories): Made from the most tender part of the chicken breast, Chick-n-Strips are marinated in special seasonings, hand-breaded and pressure cooked in 100% refined peanut oil.
Small Waffle Fries (280 calories): A Chick-fil-A favorite, our waffle-shaped potatoes fries are cooked in canola oil until crispy outside and tender inside.
Honey Mustard Sauce (45 calories): For dipping your strips – and your fries!
DASANI® Bottled Water (0 calories): You can never go wrong by ordering a bottled water with two of our classic menu items.
This calorie-conscious day still includes some Chick-fil-A favorites and clocks in at 1,450 calories! Our website includes full nutritional information about every Chick-fil-A menu item to help make our menu work for you.
Leave the counting to us and be our guest for a low-cal day you can feel good about.