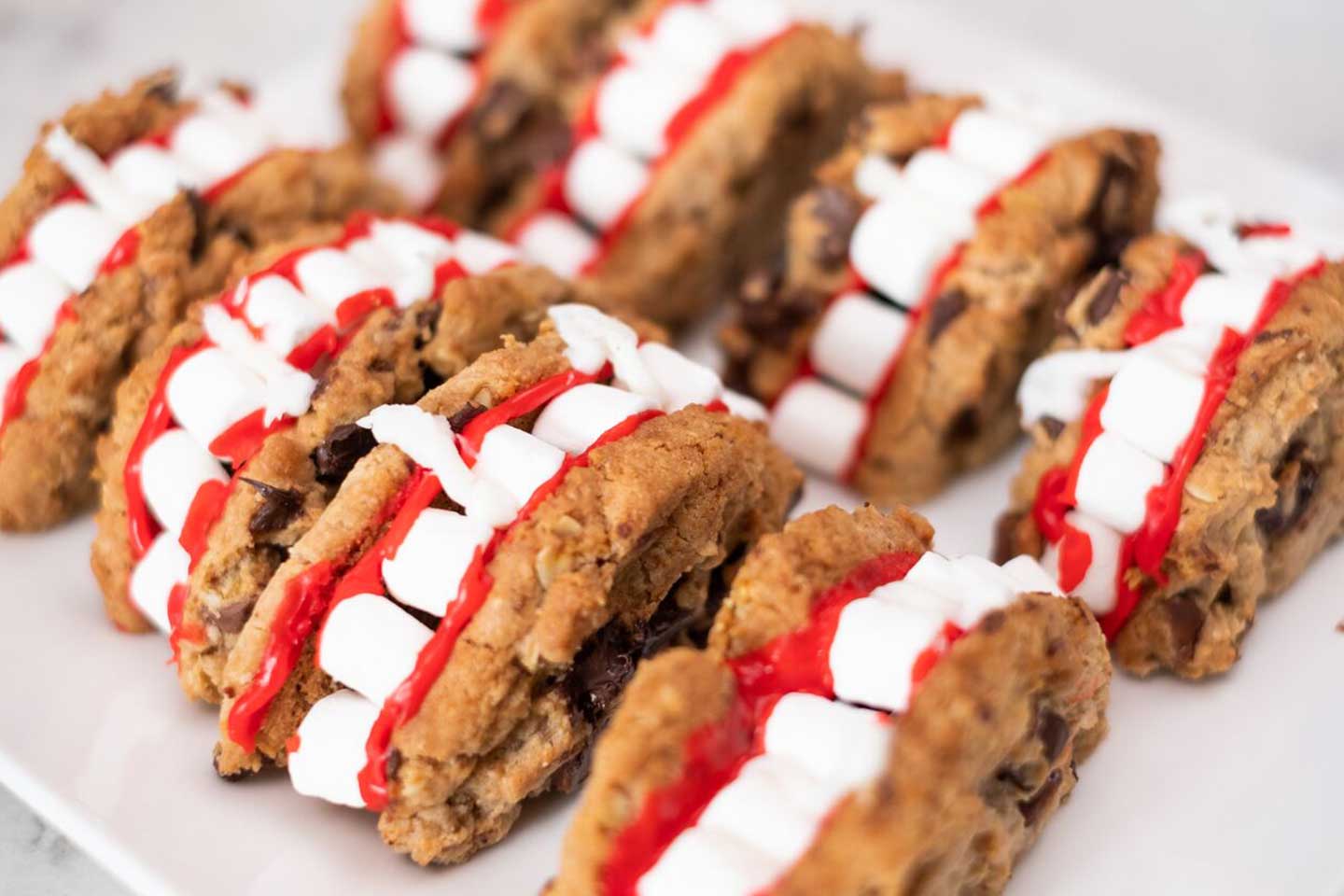 Mini-marshmallows and icing give a Chick-fil-A sweet treat a spooky twist.
This Halloween, transform the already delicious Chick-fil-A® Chocolate Chunk Cookies into a monstrously good treat.
No, this is not a trick. All it takes is a small Chocolate Chunk Cookie tray, a bag of mini-marshmallows and red icing.
Supplies:
Instructions:
Carefully cut Chocolate Chunk Cookie in half and flip over
Outline edges of both halves of cookie with red icing
Place mini marshmallows on icing line of one side of cookie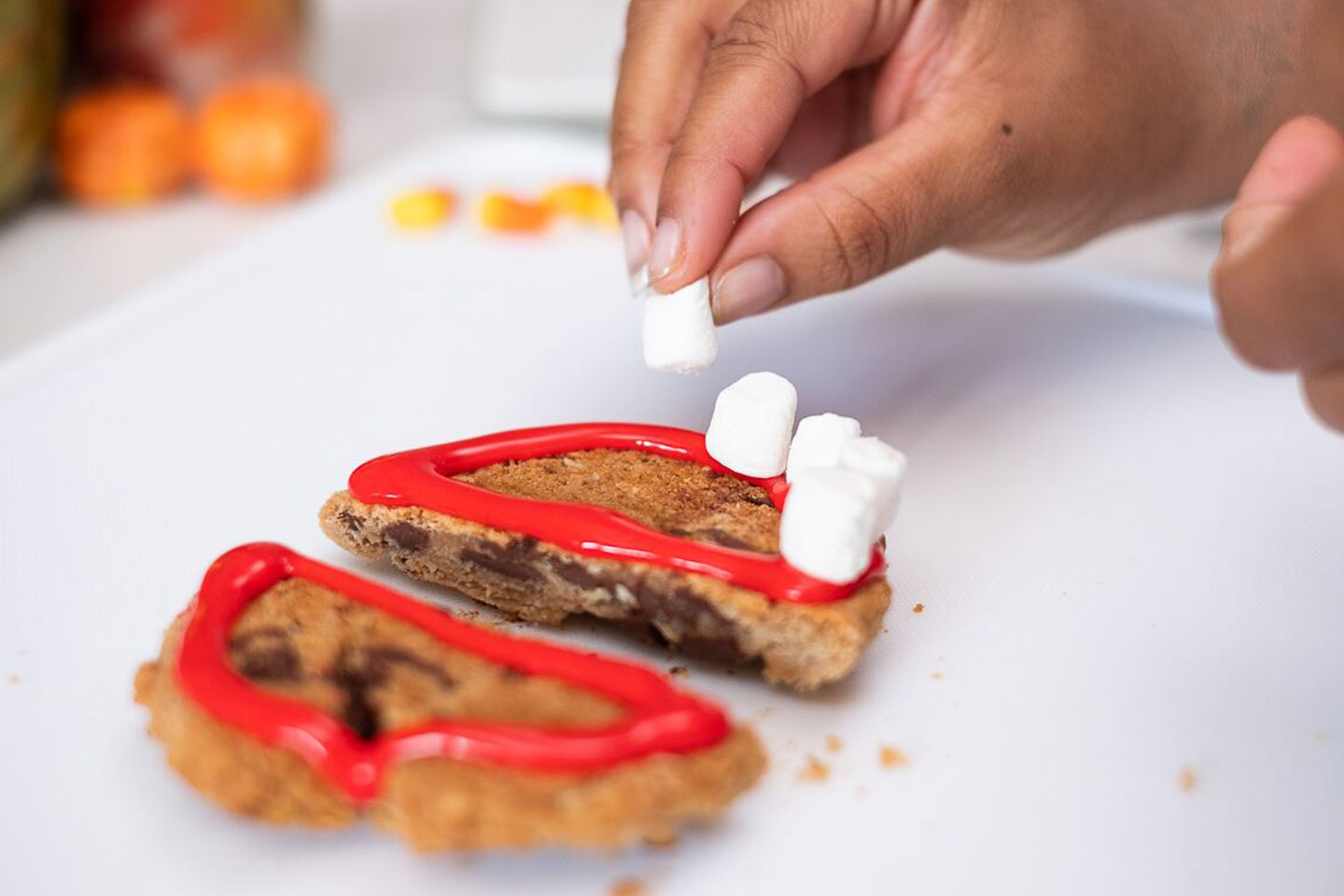 Carefully place the other cookie half on top of marshmallow "teeth"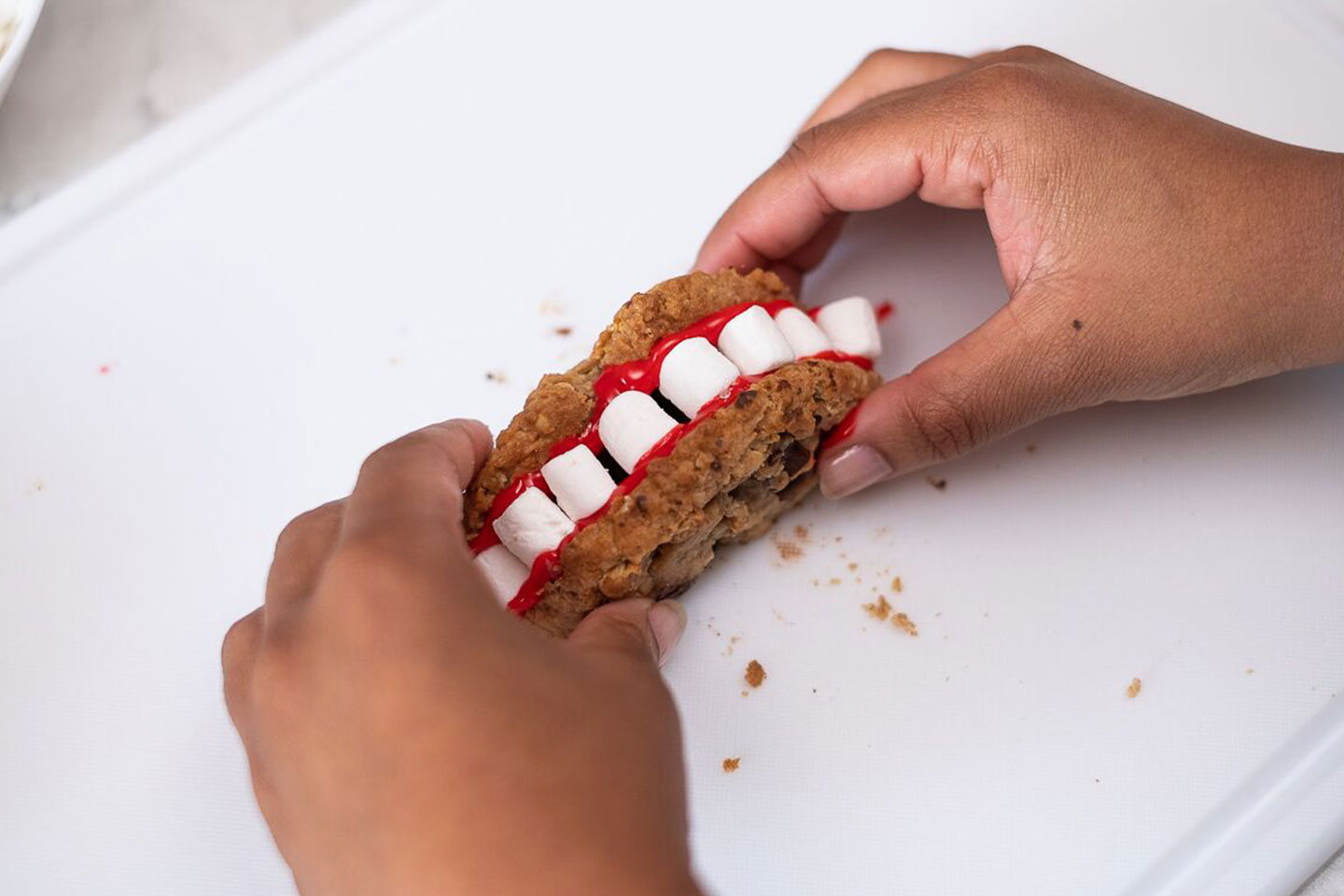 Draw fangs with white icing and enjoy!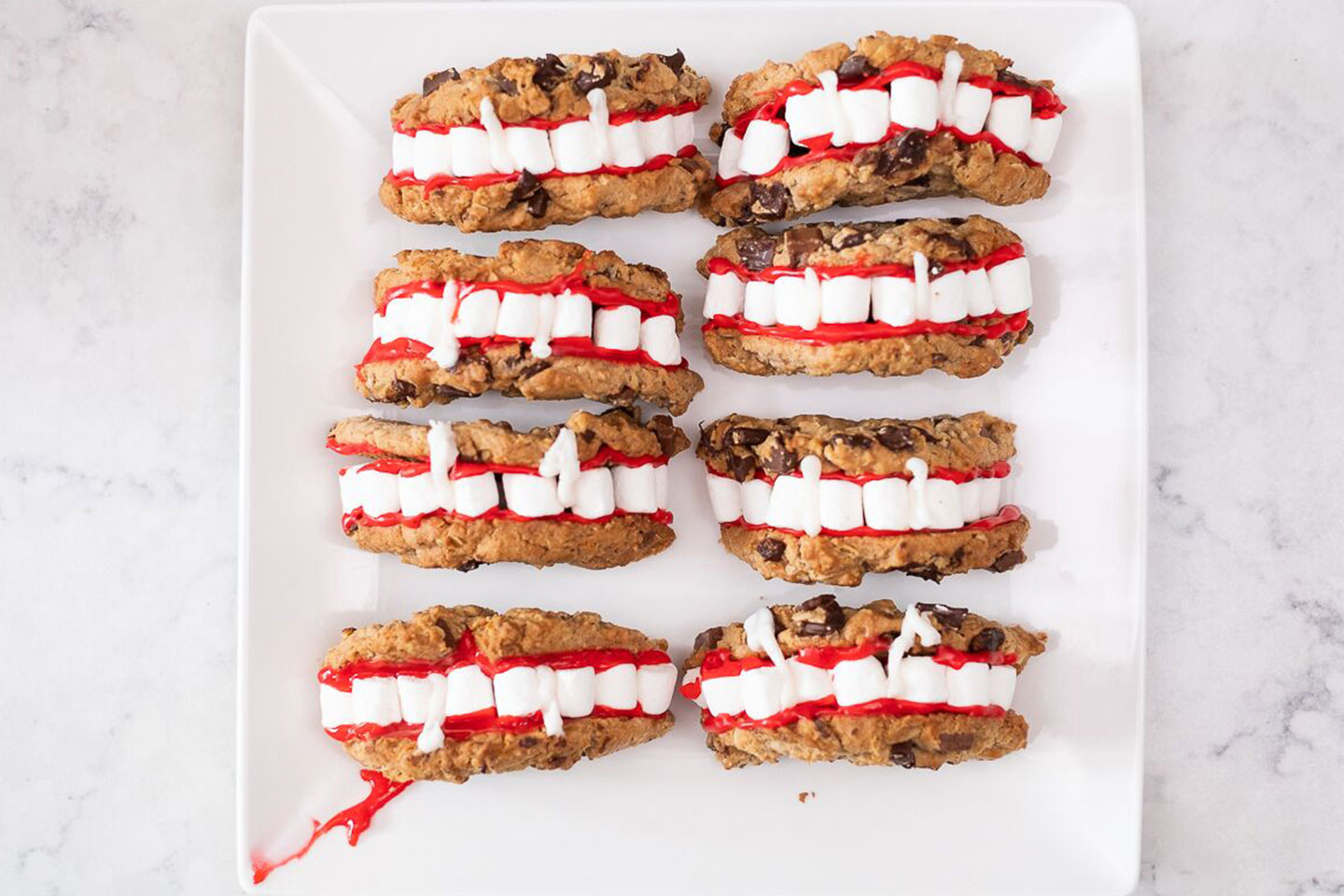 Complete your Halloween party spread by transforming more Chick-fil-A™ Catering options into Fruit Tray Jack-O'-Lanterns and Chick-n-Strips™ Mummy Strips.