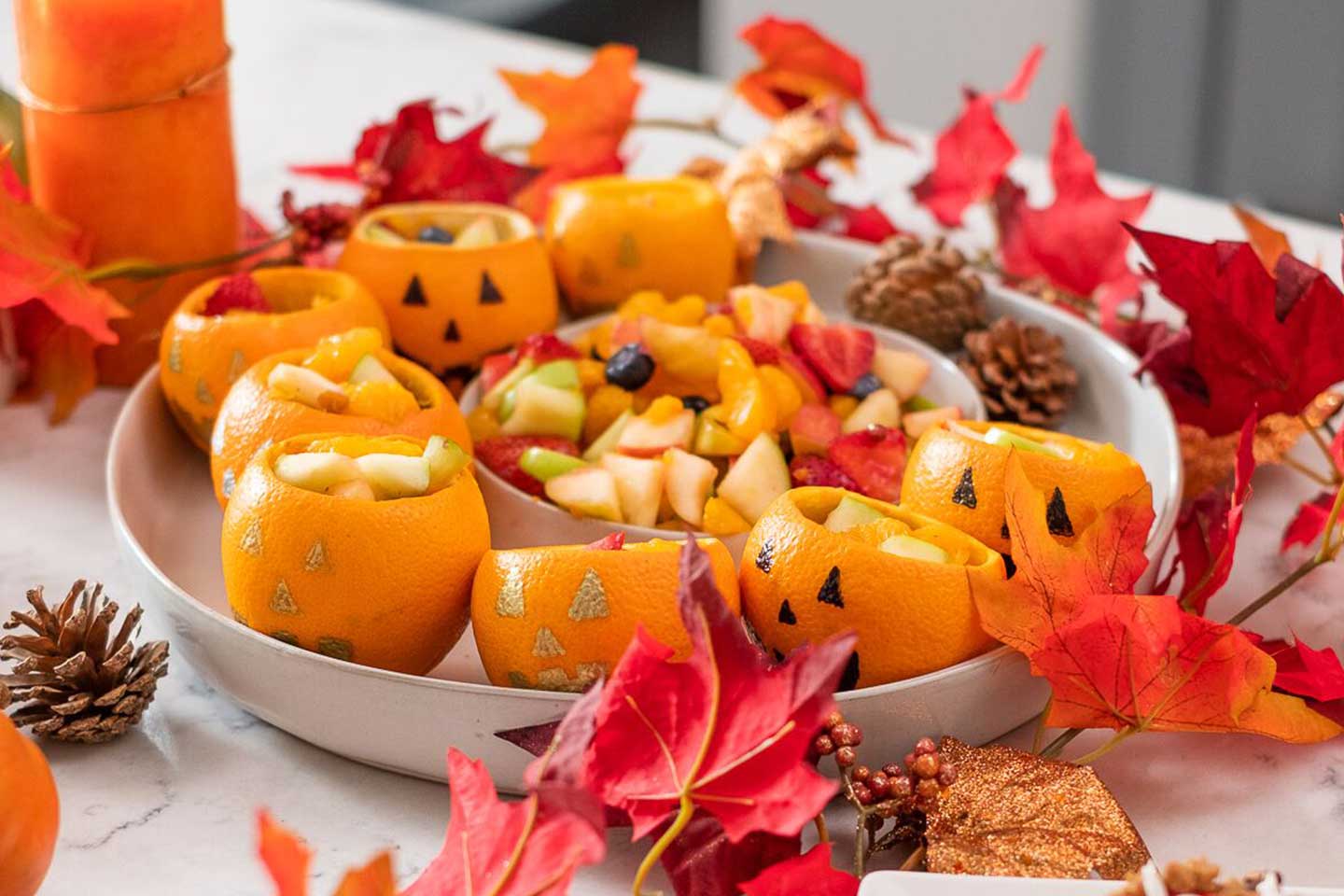 Chick-fil-A Fruit Trays and oranges combine to make a frighteningly nutritious snack.
How do you get kids to eat something nutritious on Halloween? Make it fun and festive!
In just three steps, we've combined a Chick-fil-A Fruit Tray and carved out oranges for a simple and fun way to serve fresh-cut fruit.
Supplies:
Chick-fil-A Fruit Tray (small trays serve up to 12, while large trays serve up to 26) (Keep refrigerated prior to serving)
Oranges
Edible food coloring marker
Spoon
Instructions:
Carefully cut off the top of each orange and carve out the inside using a spoon or other carving utensil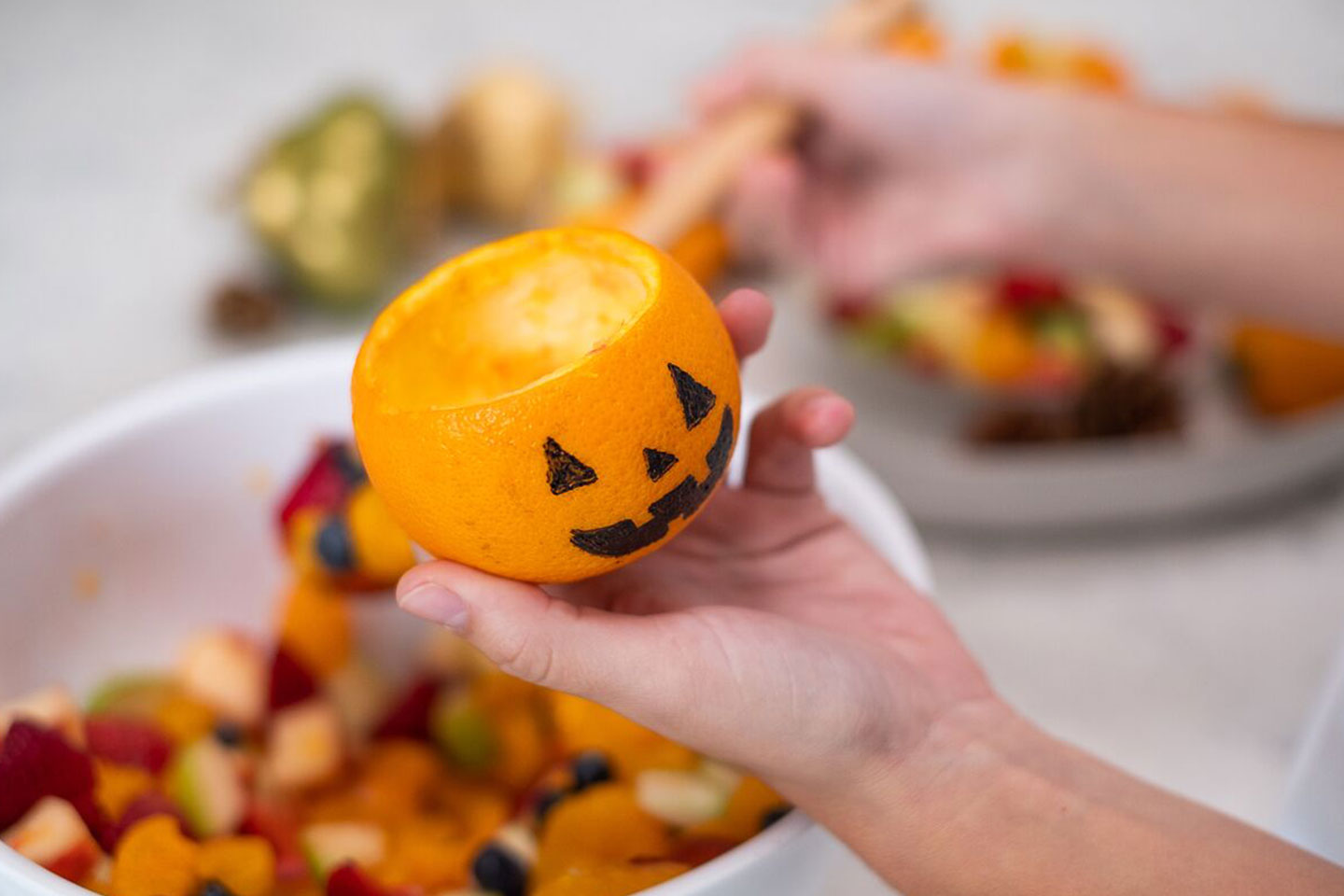 Draw a jack-o'-lantern face on each orange
Fill each orange with fruit and serve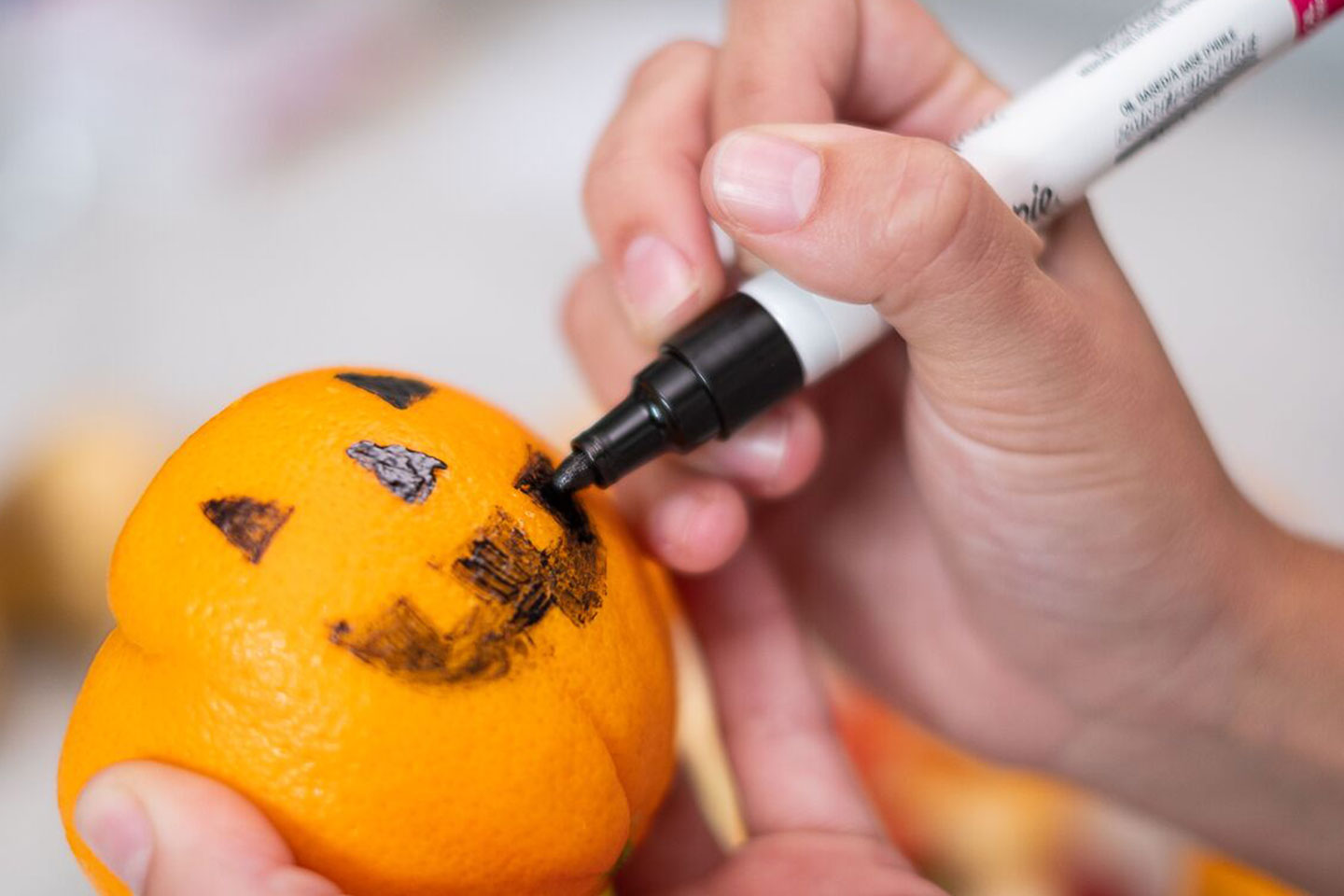 Complete your Halloween spread with two more treats made from Chick-fil-A Catering™: Chick-n-Strips™ Mummy Strips for a hearty snack and Chocolate Chuck Vampire Teeth to satisfy the sweet tooth (or fangs!).