Combine a Halloween favorite with a Chick-fil-A favorite for a festive thirst-quencher!
Up your beverage game at the neighborhood Halloween party this year! Chick-fil-A lemonade is a favorite. When combined with clementine oranges, ice, whipped cream and candy corn, it's also a festive Halloween-themed treat that's simple to make.

Supplies:
• 1 gallon Chick-fil-A lemonade
• Crushed ice
• 6 clementine oranges
• Yellow food coloring
• Mason jars or other glasses
• Decorative straws
• Whipped cream and candy corn for garnish

Directions:
• Halve and chop clementine oranges into four quarters and place in bottom of mason jar or glass.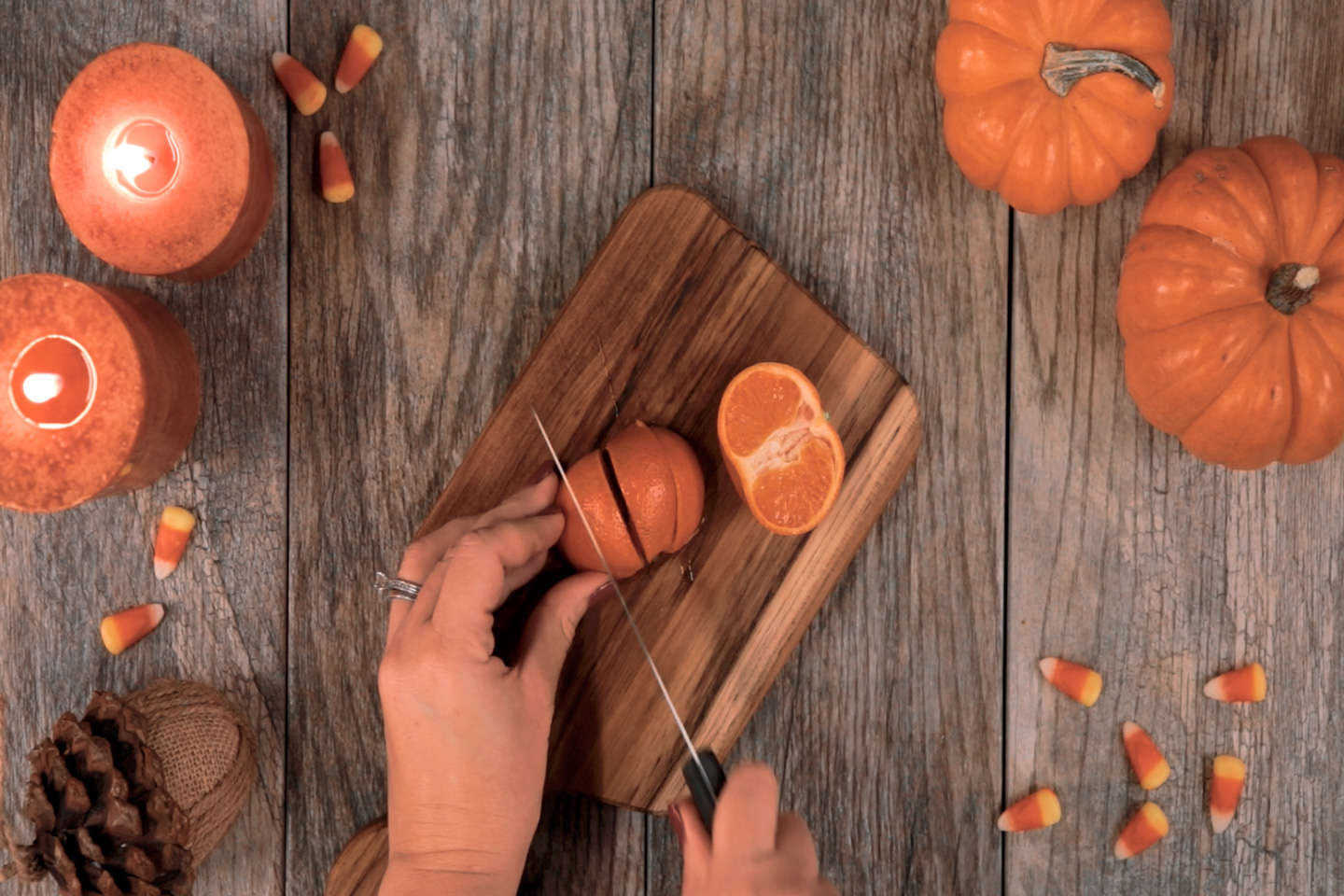 • Top clementine oranges with crushed ice.
• Fill glass nearly to top with Chick-fil-A Lemonade.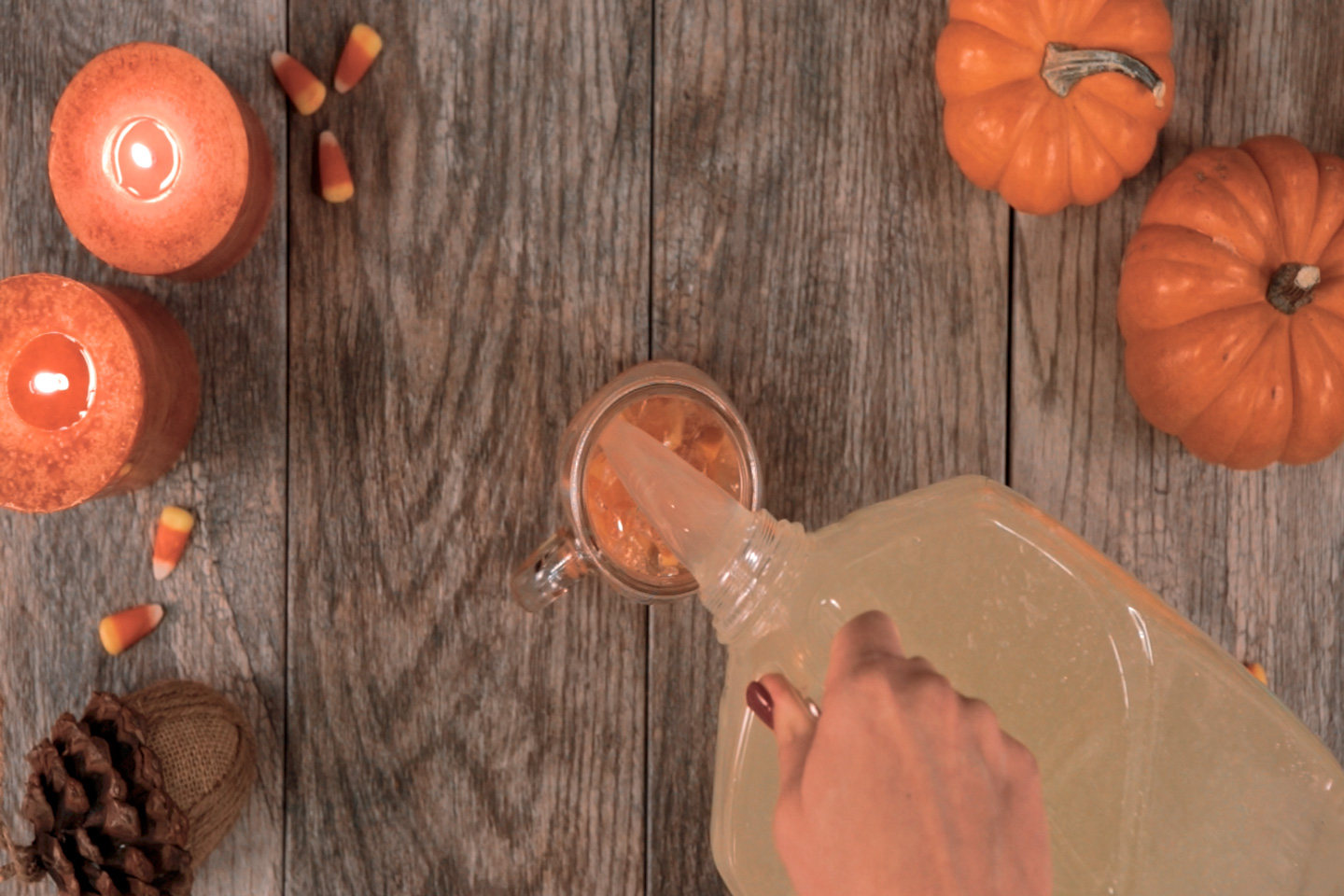 • Gently stir one drop of yellow food coloring into lemonade.
• Top with whipped cream and garnish with candy corn.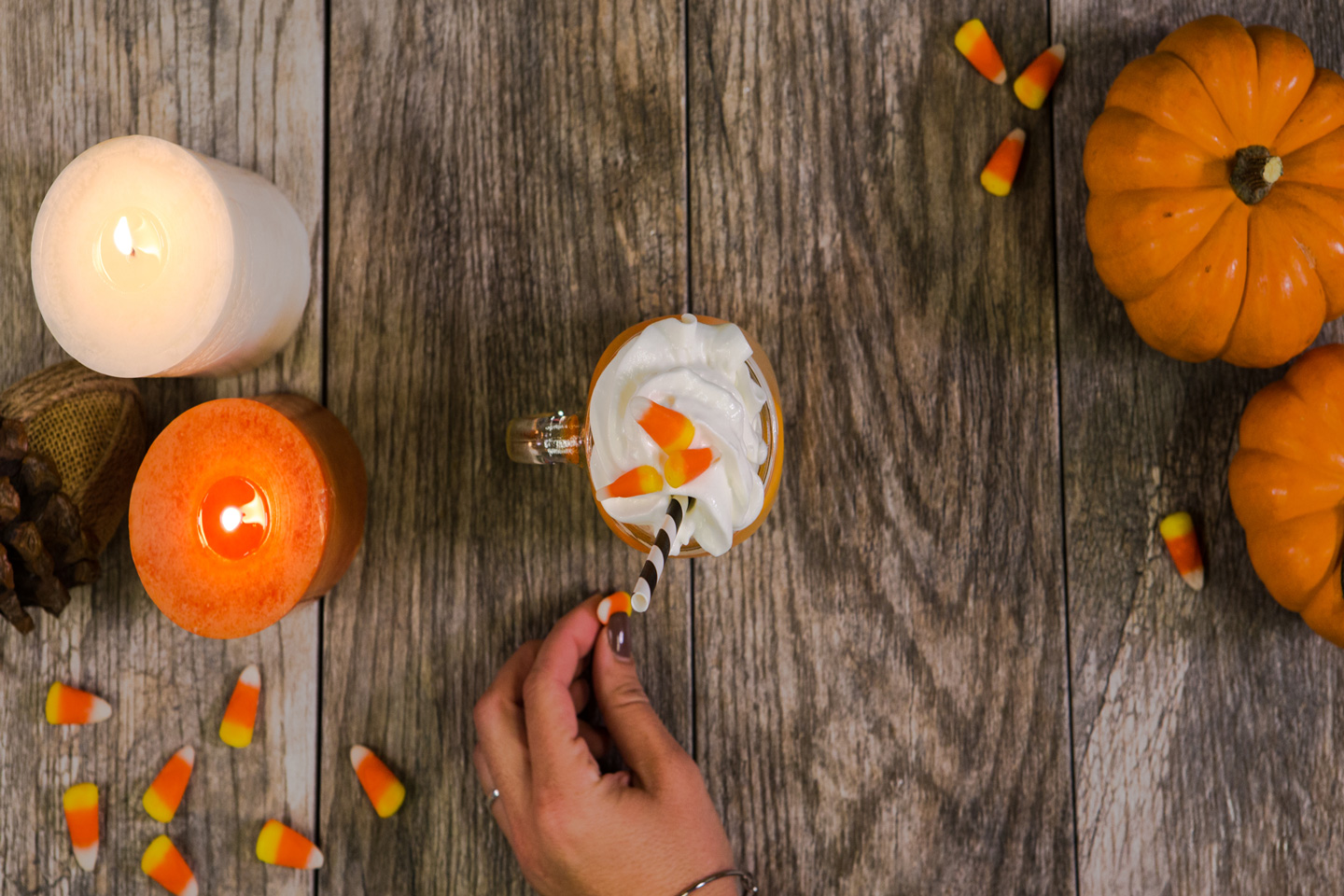 For other festive Halloween treats to spice up your table this season, check out our Fruit Ka-Boos, easily made with a Chick-fil-A fruit tray, and our Vampire Teeth Cookies, made with Chick-fil-A Chocolate Chunk Cookies!
Enjoy, and happy haunting!