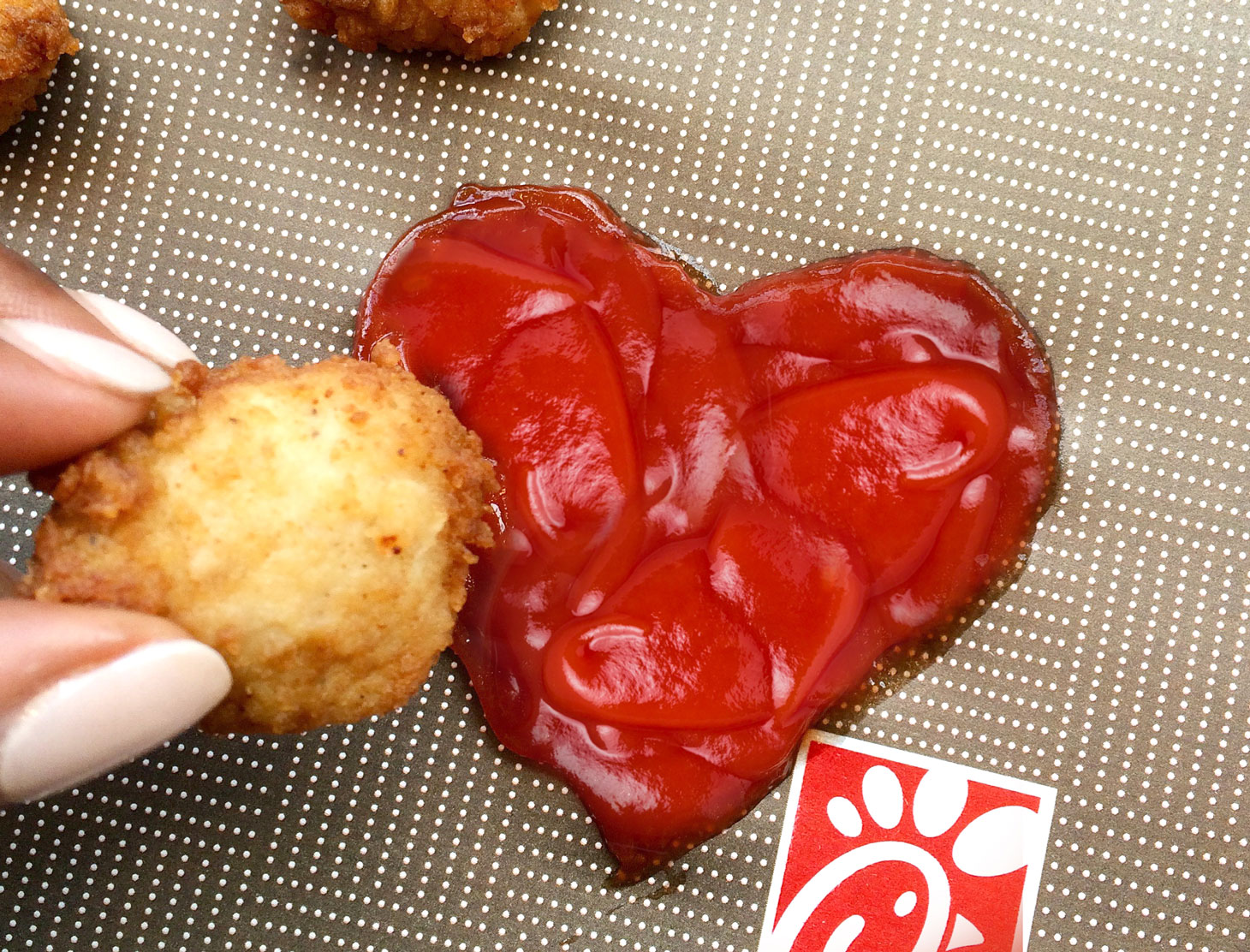 Spreading the love… and the Barbeque Sauce
Welcome to The Chicken Wire on Chick-fil-A.com. In addition to great articles like this one, we're bringing you news about our food, recipes and stories that will inspire. Thanks for stopping by.
We know you love Chick-fil-A. And guess what? The feeling is mutual.

Turns out there's so much love around here that hearts are popping up all over Chick-fil-A restaurants. Waffle fries that look like heart emojis: Coincidence? We think not. Sandwiches that say "I Love You"? Consider that a Valentine's Day card from us.

We've been seeing you share the love all over social media, and here's just a few of our favorites:
Awwwe! I love you too @ChickfilA Thanks for the best chicken going! pic.twitter.com/c0va1SJ3Uj

— Mark Poelker (@cambronious) June 29, 2016
Keep sharing and tagging. Happy Valentine's Day!