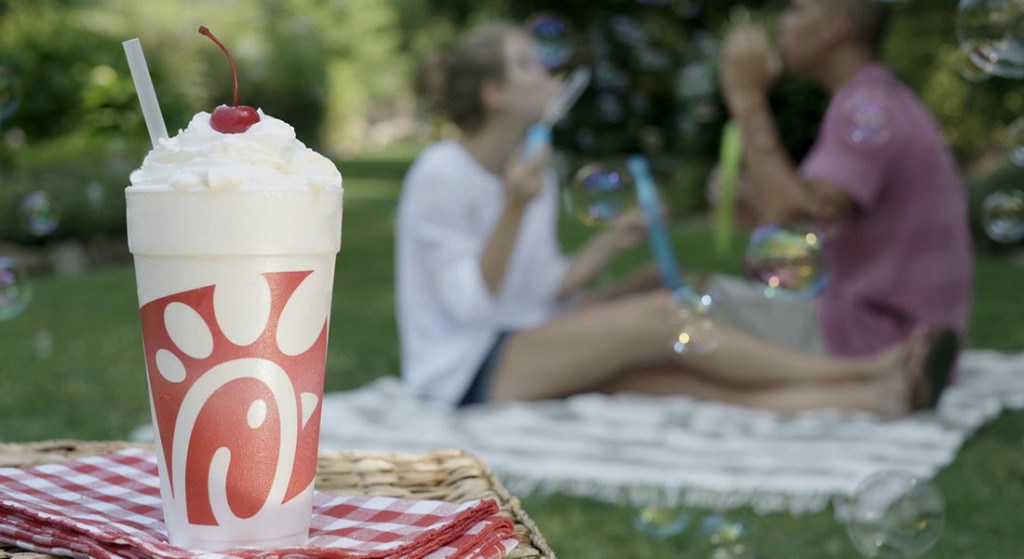 Three scenes for sweet summertime
Nothing says "summer" quite like sinking your teeth into the first juicy peach of the season, so it only seemed right to feature Georgia's favorite fruit in our limited-time milkshake. Hand-spun and filled with real peaches, this seasonal summertime treat is in high demand when it returns to our menu each year.
With only a few weeks left to enjoy the Peach Milkshake (and summer, for that matter), don't miss your chance for love at first sip. Here are three of our favorite ways to make summer even sweeter with a Peach Milkshake.
Hanging poolside? Toes-in-the-water is better with a cold Peach Milkshake in hand.
Bask in the warm summer sun with a picnic in the park. But don't skip dessert – a Peach Milkshake is the perfect portable treat.
Plan a backyard barbecue to spend time with your friends and family. After all, that's what summer is about. Well, that and the Peach Milkshake, of course.
The Peach Milkshake is available until July 30.