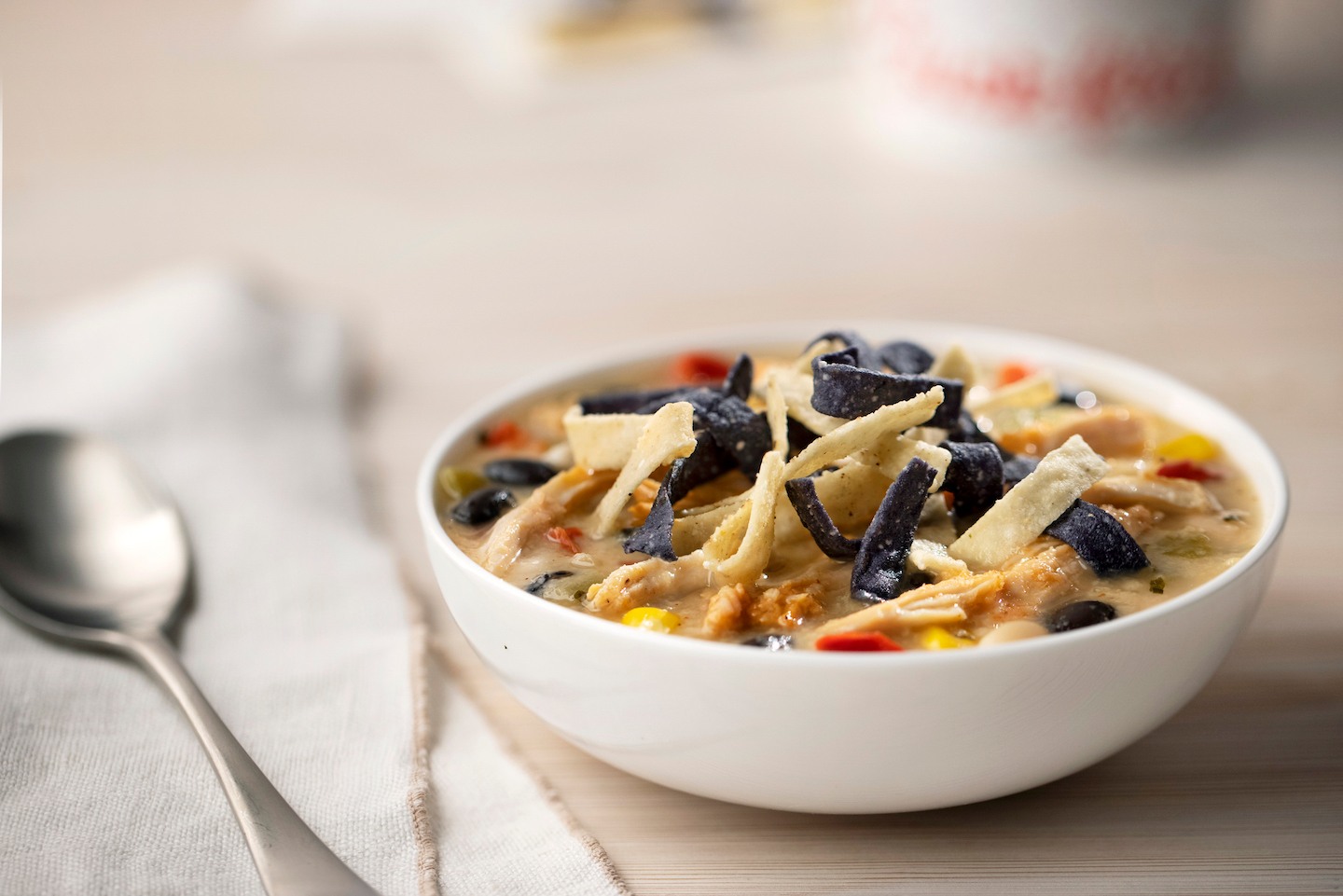 Take your soup to the next level with these combinations at home
Baby, it's cold outside. Fortunately for all of us, the chillier months also mean the return of the seasonal Chick-fil-A® Chicken Tortilla Soup. Have no fear – warmth is here!
While many of our guests know and love the Chicken Tortilla Soup as is, others may enjoy adding more heat or texture to their already-spicy and creamy favorite. From fresh vegetables to spicy sauces, adding new twists to this seasonal favorite can take your soup to the next level with ingredients you have at home.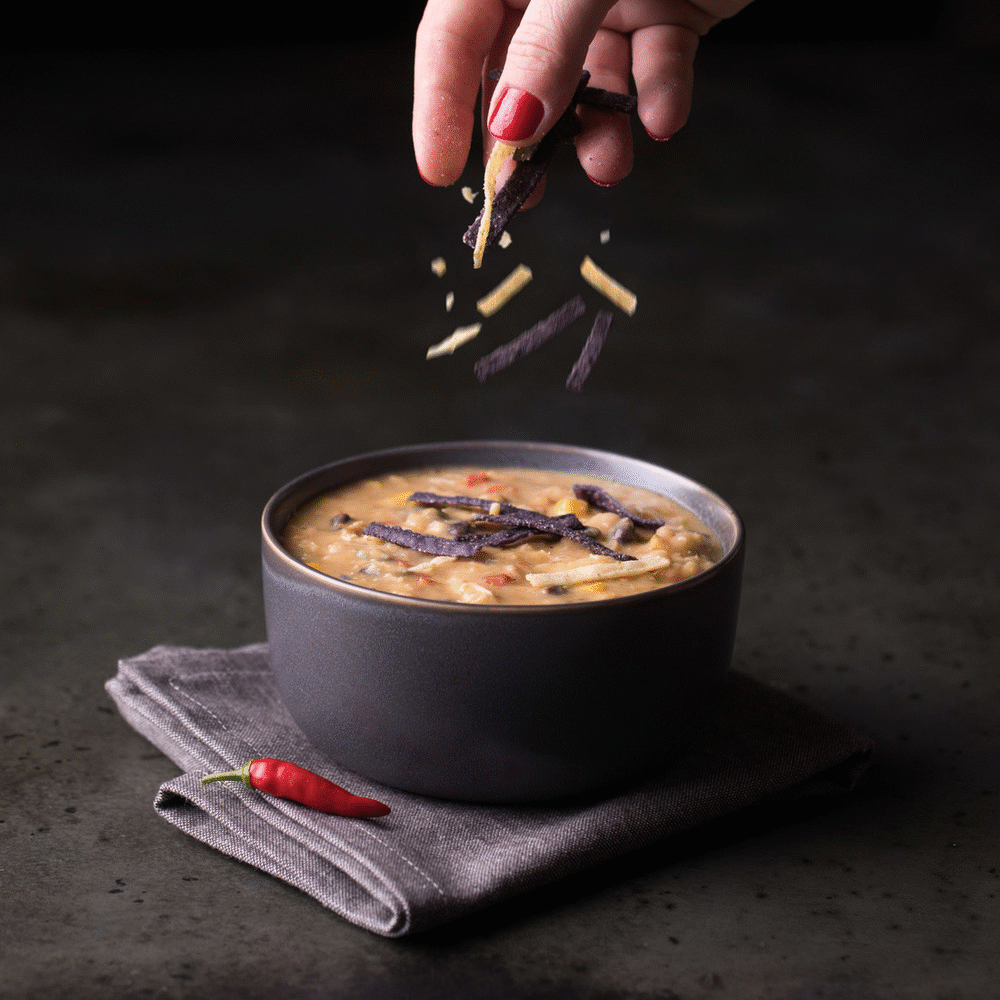 Spruce up the spice

For those who can't get enough of the heat, we have some tricks to help the Chicken Tortilla Soup pack even more punch.

*Insider Tip: Add fresh peppers for a fiery flavor.
Chopped pieces of a seeded fresh jalapeño add a distinct fiery flavor. For an extra kick, don't remove the ribs or seeds from the pepper.

Creamy, savory and cheesy
The shredded chicken breast with navy and black beans in a white creamy soup base give the soup a creamy texture that makes it savory and satisfying. Craving an even creamier version? If you take the soup home, you can add these ingredients yourself to give your portion extra thickness.

*Insider tip: Add sour cream, cheese or avocado (or add all three!)

Adding a dollop of sour cream will add a tangy, rich taste and texture to the soup. If you're looking for a more subtle taste, mixing in a ripe avocado can create a creamy, velvety texture without taking away the Chicken Tortilla Soup's zest. A sprinkle of your favorite shredded cheese on top, which melts instantly in hot soup, is the perfect garnish for some extra flavor.

To balance those savory flavors, you can also add a fresh-squeezed lime to brighten up your cup or bowl. Don't have a lime lying around? Feel free to substitute with a fresh-squeezed lemon wedge instead.

Crunch or crumble

Each serving of Chicken Tortilla Soup from Chick-fil-A is paired with seasoned tortilla strips. If you're looking to add extra toppings to pack an extra crisp in each bite, try these easy additions to sprinkle, dip or dunk.

*Insider Tip: Add corn nuts, diced onions, croutons or spiced pumpkin seeds.

Whether you have the ingredients lying around the house from cooking another dish or for snacking, each of these ingredients will add a different distinct flavor and texture to the limited-time soup.

You can also use freshly baked cornbread to dip or to crumble on top for a classic winter combination.

Home for the holidays

The Chicken Tortilla Soup tastes just as good heated up at home as it does at a Chick-fil-A restaurant. Use Chick-fil-A™ Delivery and these insider tips to enjoy this cup full of comfort just how you like it by the fire or in the comfort of your own home this holiday season.