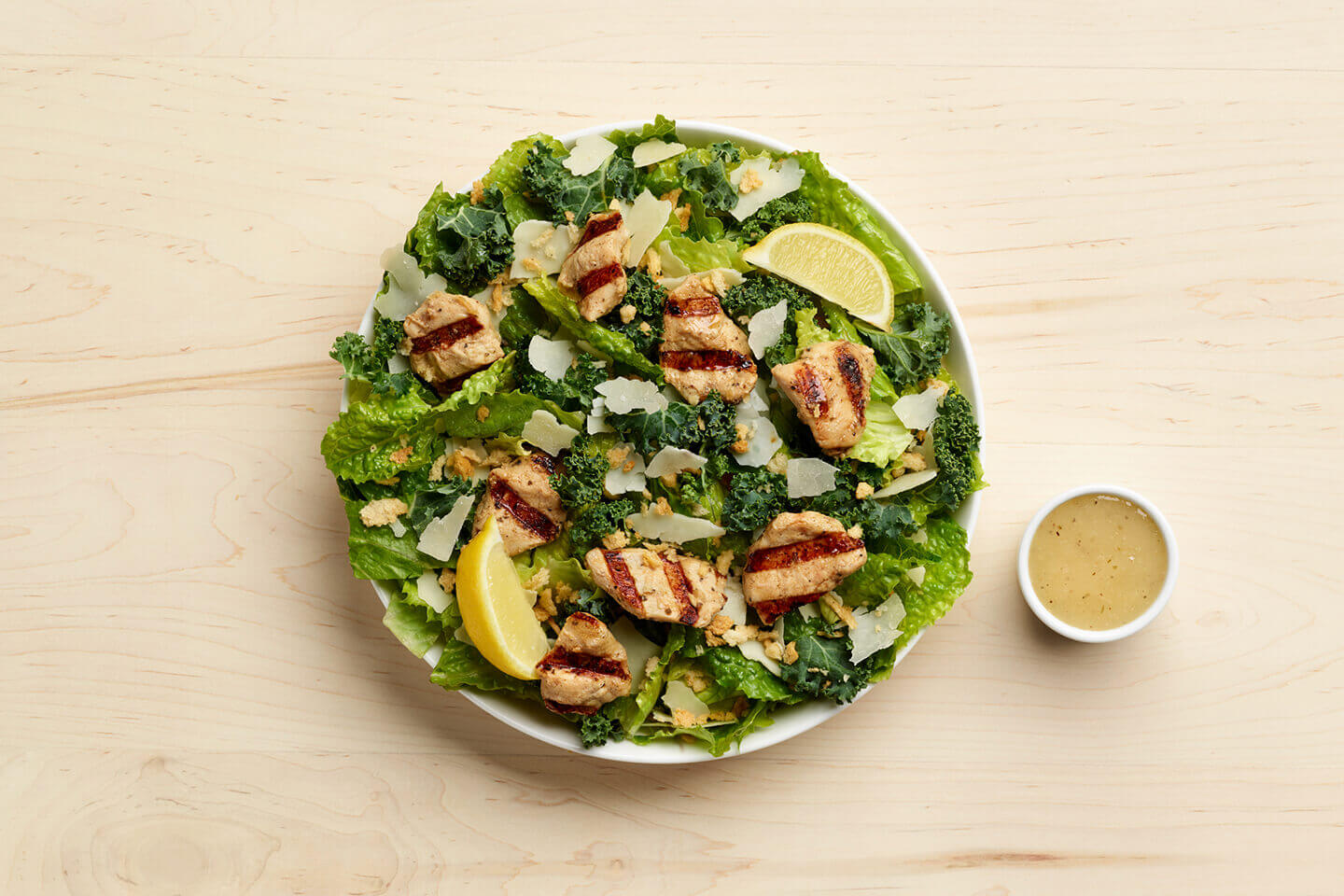 "We wanted to create a more modern version of a Caesar salad with a lighter flare."
As the weather warms up and a fresh breeze fills the air, Chick-fil-A guests can now enjoy a new, seasonal salad that pairs perfectly with a beautiful spring or summer day.
Get to know your new seasonal favorite
If you're looking to mix up your lunch or dinner routine, look no further. The Lemon Kale Caesar Salad makes its debut for a limited-time at participating Chick-fil-A® restaurants nationwide on April 26 and is sure to become a seasonal favorite.
This refreshing salad is served with warm, Grilled Nuggets on a bed of romaine lettuce and kale, garnished with shaved parmesan cheese and fresh lemon wedges. The entrée, which is made fresh daily, is also served with Lemon Parmesan Panko that adds a delightful crunch as well as a limited time Lemon Caesar Vinaigrette dressing. The end result? A wonderfully simple and crowd-pleasing menu addition.

The traditional Caesar salad, which legend has it was invented in the 1920s, inspired Chick-fil-A Chef Christy Cook.
"We wanted to create a modern version of a Caesar salad with a refreshing twist," explained Cook. "And we also wanted a salad that would spotlight our warm Grilled Nuggets."

So, Cook made a few changes to put her own spin on this iconic entrée. For example, adding kale to complement the traditional romaine base, developing the accompanying vinaigrette, and serving the salad with fresh lemon wedges and a Lemon Parmesan panko topping.

For the ideal flavor experience, Cook encourages guests to recognize that the lemons served with the salad are an essential part of the recipe, not just a garnish.

"You should squeeze the lemons over the salad and chicken," Cook advised, noting that the fresh citrus flavor from the lemons highlights the distinct taste profiles of the kale and parmesan.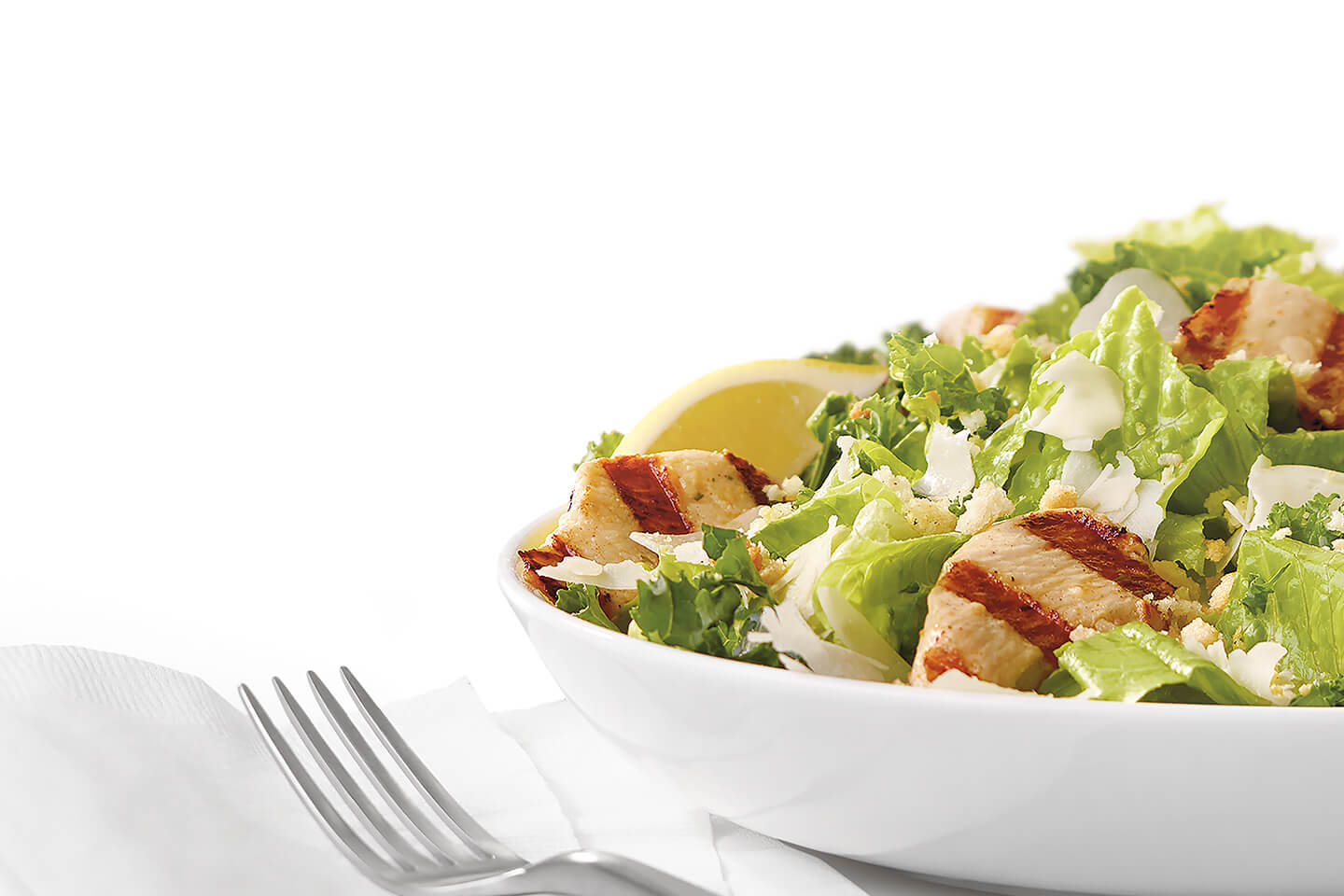 Cook's other tip? Move fast! The Lemon Kale Caesar Salad is only available for a limited time beginning April 26 at participating Chick-fil-A restaurants nationwide, while supplies last.
The perfect pairings
Not only does this entrée salad pair well with warmer temperatures, but it also complements other Chick-fil-A menu items and seasonal activities.
For those looking to add even more ways to savor summertime, Guests can order a refreshing Chick-fil-A Sunjoy® beverage – a combination of regular Chick-fil-A® Lemonade and Freshly-Brewed Sweetened Iced Tea – to accompany their salad entrée. Chick-fil-A® fruit cups, which are prepared fresh daily and served chilled, are also a great summer side item.
You can experience all the flavors of the new Lemon Kale Caesar Salad for a limited time at participating restaurants nationwide, starting April 26, 2021. Check the Chick-fil-A® App or with your local Chick-fil-A restaurant to confirm availability.