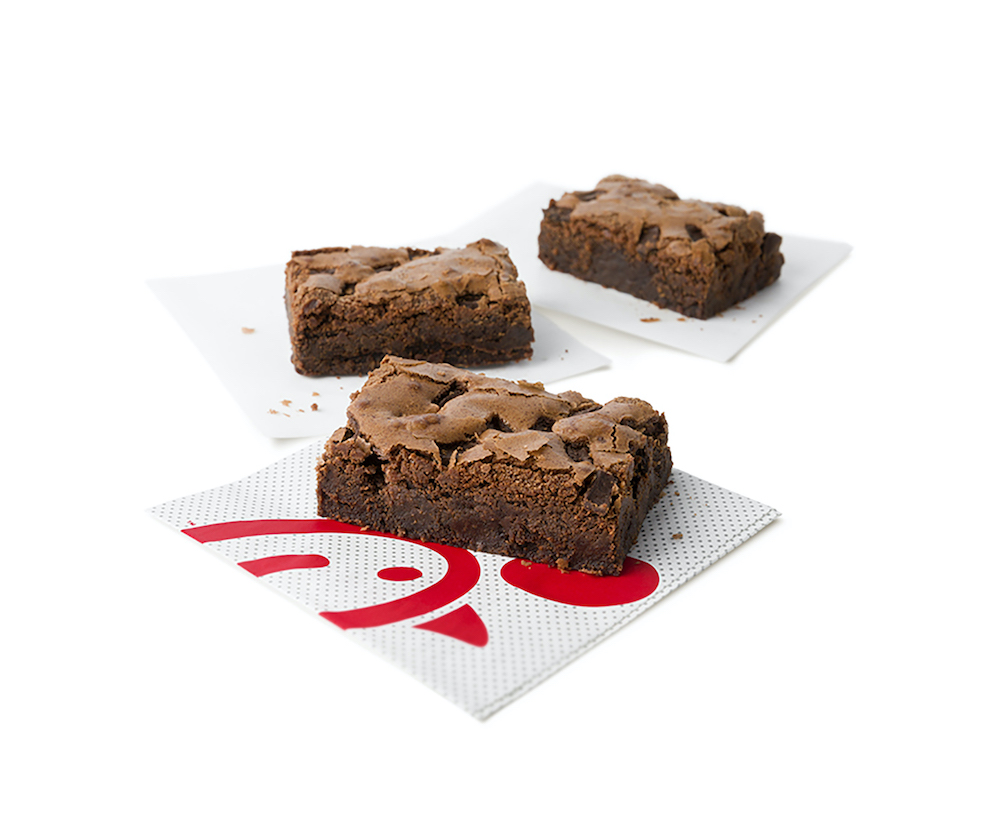 This January, enjoy a sweet start to the year with an offer for a complimentary Chocolate Fudge Brownie
Happy New Year Chick-fil-A® fans! Allow us to welcome you to 2021 with a sweet little treat on us.
From January 11 to January 23, we're giving away a free Chocolate Fudge Brownie at participating restaurants nationwide. To receive this offer and redeem your free treat, simply sign into your Chick-fil-A One® account on the Chick-fil-A App. Once you sign in, you can find the giveaway offer under your rewards (limit one per customer) and redeem it in the restaurant, drive-thru or when placing a mobile order.*
"This is just one way we're able to show our guests how much we appreciate them," says Kevin Purcer, senior director of customer digital experience at Chick-fil-A, Inc. "And we're excited to offer them a chance to try our newest dessert offering with just a few simple taps through the mobile app."
We welcomed our new Chocolate Fudge Brownie to the menu year-round this past September, along with a new blend of specialty-grade THRIVE Farmers® Hot Coffee. Each brownie comes individually-wrapped and features rich, semi-sweet chocolate melted into the batter and flavorful, fudgy chunks. There are so many reasons to love this treat!
So, enjoy a decadent dessert on us this month, and let us make the start to your year even sweeter!
*Subject to availability. Restrictions apply. See full terms at chick-fil-a.com/officialrules.