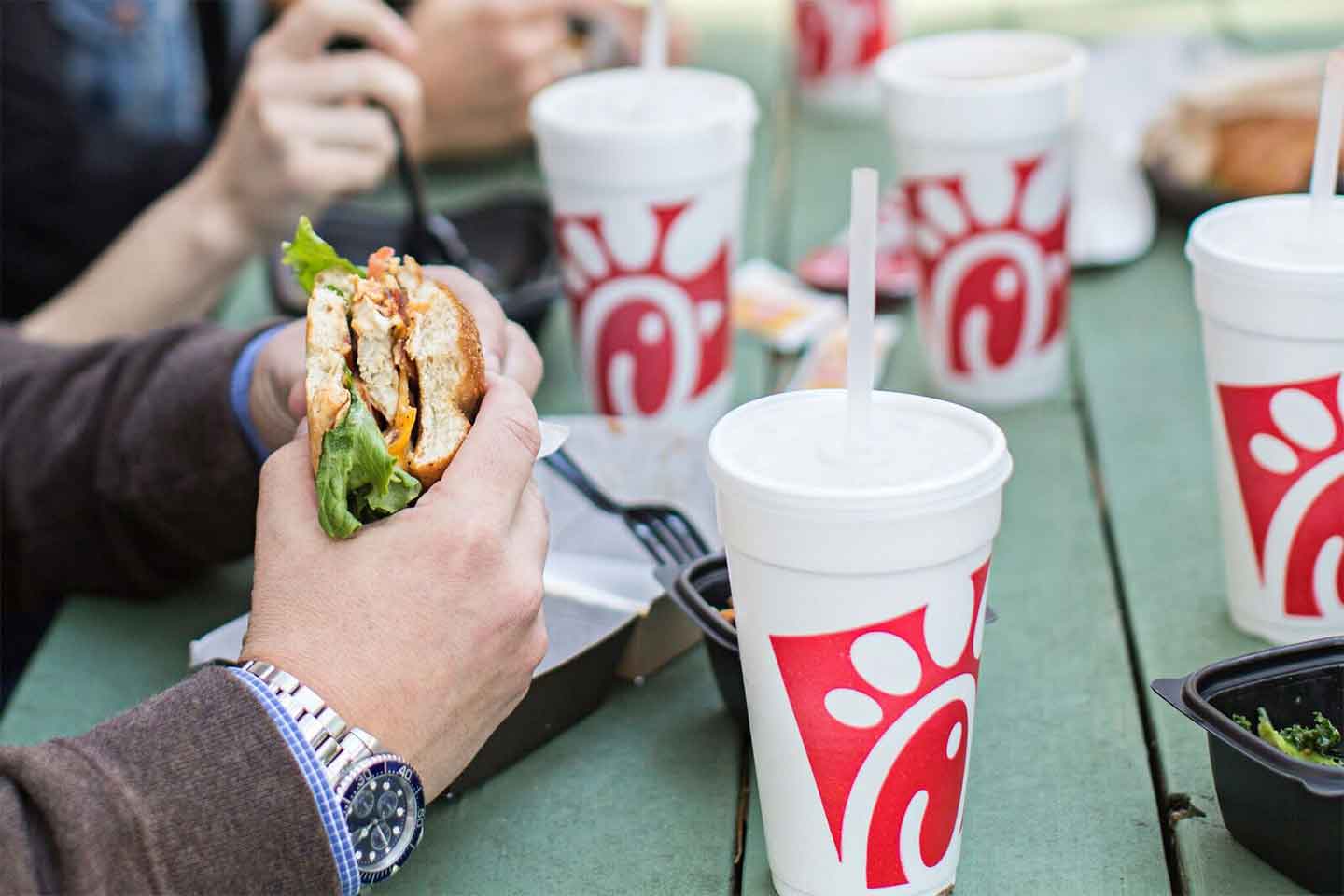 Three ways to pack in protein at every meal
In the words of Chick-fil-A Founder Truett Cathy himself, "Food is essential to life, therefore make it good." No matter the season, the food we consume should be high-quality, tasty and fuel our bodies for activity. Many of our guests look to our chicken to help pack protein power into their days – and you can, too!
There are a lot of "pros" of eating protein, and adding more to your diet might be easier than you think. We're making it easy to up your protein game when you're on the go. Check out how you pack protein into your breakfast, lunch or dinner at Chick-fil-A:
BREAKFAST: 39 Grams of Protein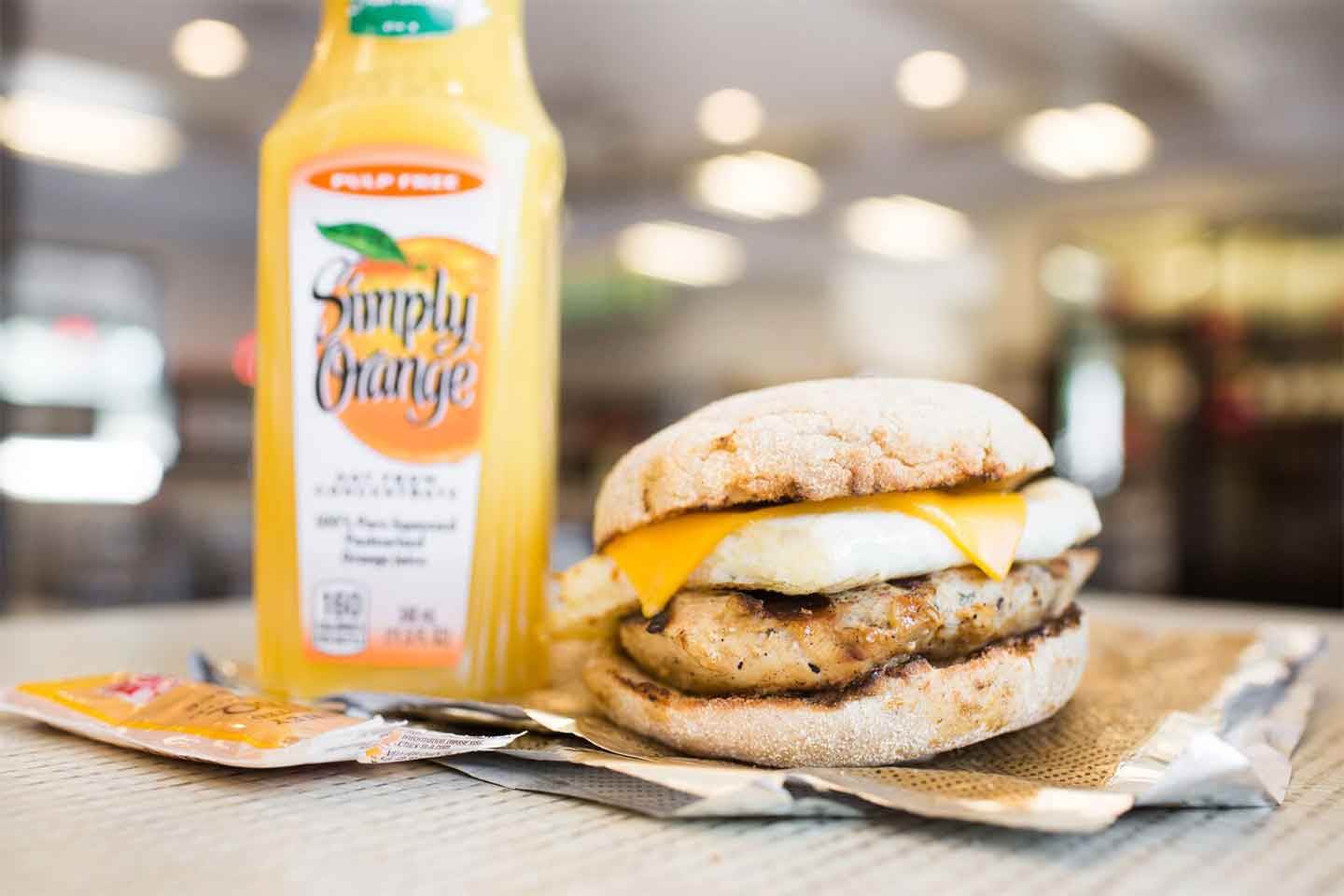 • Egg White Grill (26 grams of protein): A breakfast portion of grilled chicken with a hint of citrus flavor, stacked with freshly cooked egg whites and American cheese – all served on a toasted multigrain English muffin.
• Greek Yogurt Parfait (13 grams of protein): Our organic vanilla bean Greek yogurt is served with fresh berries and either granola or cookie crumbles. Your choice!
• THRIVE Farmer's Coffee (0 grams of protein): Medium-roast coffee contains only hand-picked certified 100% Colombian beans.
LUNCH: 34 Grams of Protein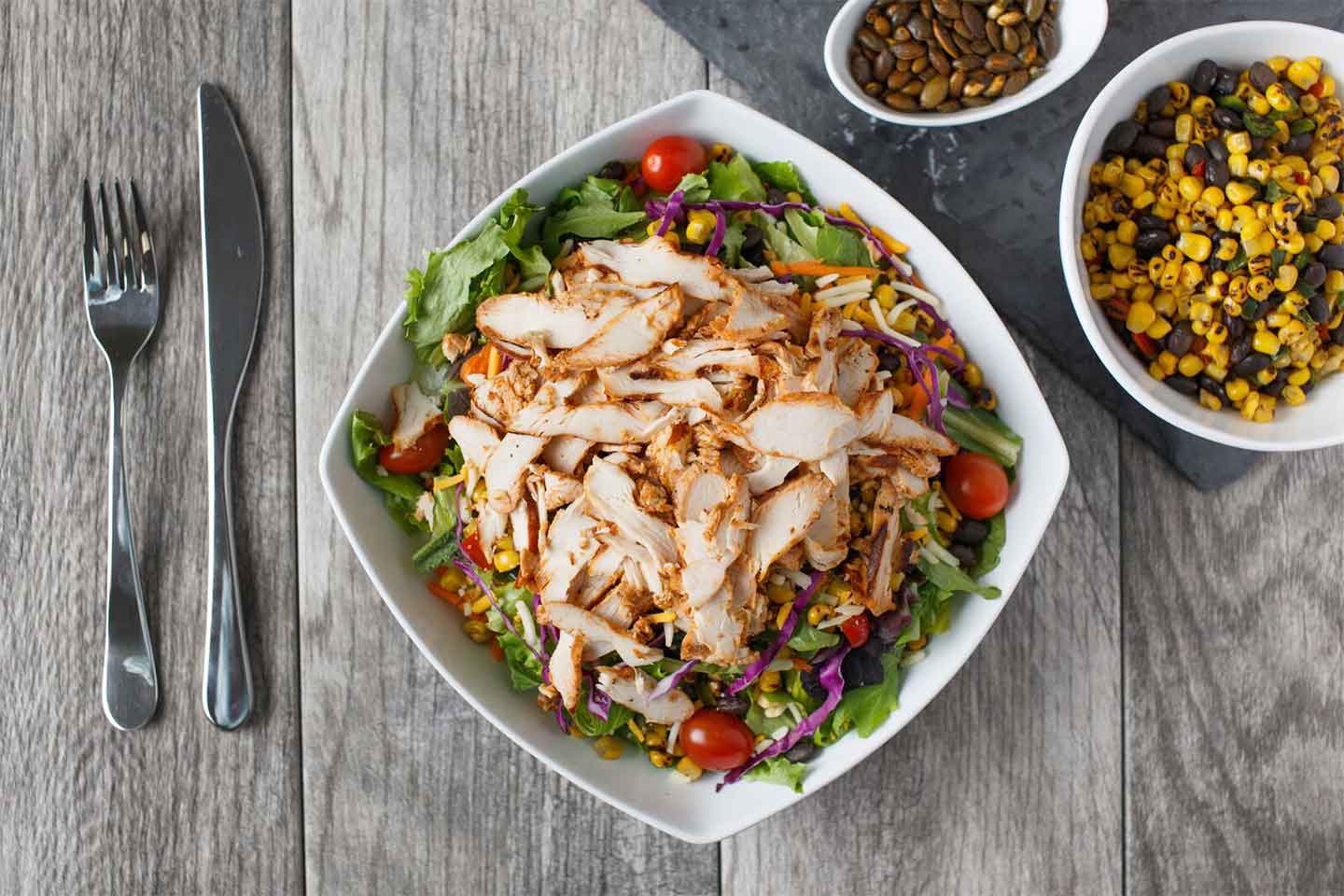 • Spicy Southwest Salad (33 grams of protein, 28 without the tortilla strips and pepitas toppings): Slices of grilled spicy chicken breast served on a fresh bed of mixed greens. Toppings include grape tomatoes, a blend of Monterey Jack and cheddar cheeses, and a zesty combination of poblano chilis, red bell peppers, roasted corn and black beans.
• Creamy Salsa Dressing (1 grams of protein): The perfect dressing to pair with our Spicy Southwest Salad – although you have plenty other dressing options, too!
• DASANI® Bottled Water (0 grams of protein): Round your lunch out with a cold bottle of water.
DINNER: 47 Grams of Protein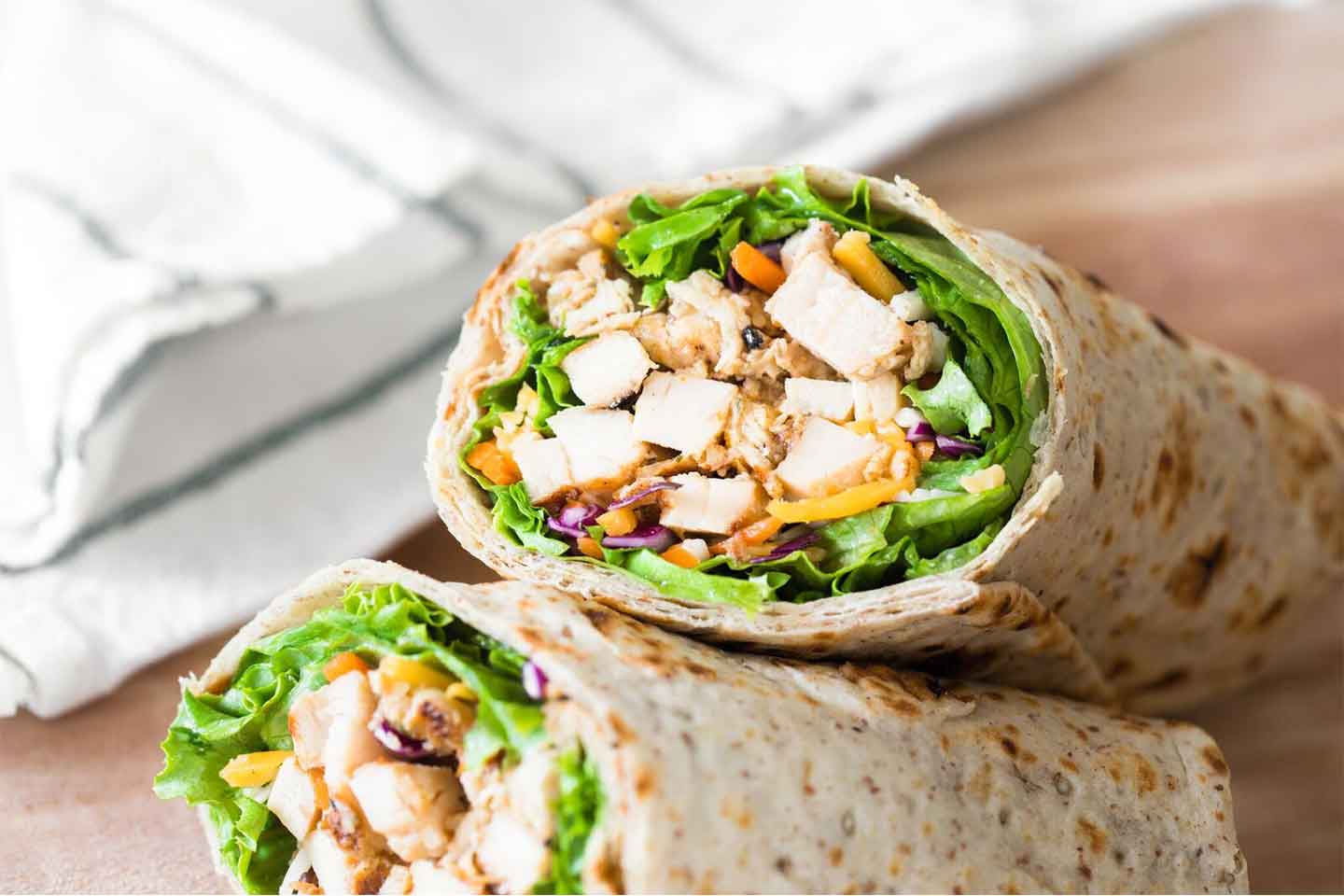 • Grilled Cool Wrap® (42 grams of protein): Sliced grilled chicken breast, nestled in a fresh mix of green leaf lettuce, with a blend of shredded Monterey Jack and cheddar cheeses. Tightly rolled in a flaxseed flour flatbread, we recommend enjoying this wrap with our Avocado Lime Ranch Dressing.
• Medium Waffle Potato Fries® (5 grams of protein): Our most popular side dish! These waffle-shaped potatoes are cooked in canola oil until crispy outside and tender inside.
• Diet Coca-Cola (0 grams of protein): Crisp and refreshing, you'll be glad you ordered this beverage with your meal.
Meeting your daily protein goals has never been so tasty! Check out more ideas for eating low-carb and other nutritious menu picks!