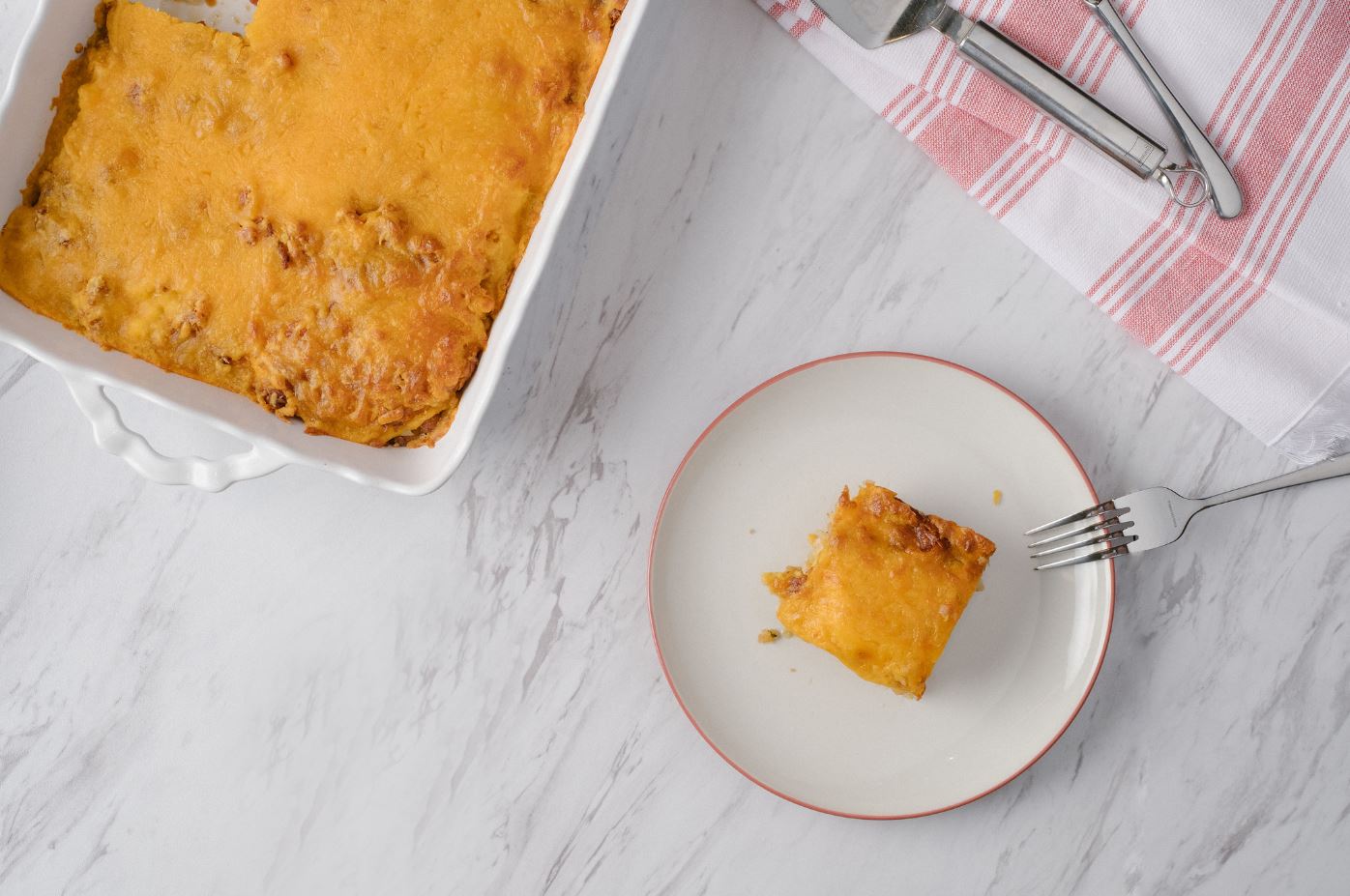 Serve the whole family with this easy breakfast casserole
There are a lot of breakfast casserole recipes out there, but few are as simple as this make-ahead hash brown breakfast lasagna. Brandi Milloy, food reporter on POPSUGAR Food's Eat the Trend and Today Show tastemaker, says it takes just a handful of ingredients and 30 minutes to feed the whole family!
And instead of making two main ingredients -- the hash browns and chicken -- Milloy shops the drive-thru at Chick-fil-A. "They've already done the work for me – I can just pick up some of the ingredients ahead of time," she says.
The recipe combines the Chick-fil-A breakfast favorites with egg, bacon, cheese and sage for a layered lasagna that Milloy says is great for the whole family to prepare. "You can get the kiddos involved because it's fun to arrange all the layers!"
Servings

6
Ingredients

9 eggs
Kosher salt
Fresh cracked black pepper
1/2 cup heavy cream
8 orders of Chick-fil-A Hash Browns
32 Chick-fil-A Nuggets (yes, you can order nuggets at breakfast!), chopped
1/2 bunch fresh sage, chopped
1 pound bacon, cooked and crumbled
2 cups cheddar cheese, shredded
Directions

Directions

1. Preheat oven to 375 degrees and spray 9" x 13" pan with non-stick cooking spray.

2. In a large bowl, mix eggs with salt and pepper until smooth. Cook in a buttered skillet on medium heat until fluffy and cooked all the way through. Transfer eggs to a blender and add heavy cream, blend until smooth (a tip Milloy learned from Iron Chef, Eric Greenspan). Set aside.

3. To assemble lasagna: Place half of the hash browns on bottom of pan. Arrange half of the chicken nuggets over the hash browns. Sprinkle half of the sage as the next layer. Spoon half of the egg mixture on top, spreading it evenly. Sprinkle half of the bacon and half of the cheese. Repeat layers with remaining ingredients.

4. Cover with foil and bake until cheese has melted and casserole is warmed all the way through, about 15 to 20 minutes.