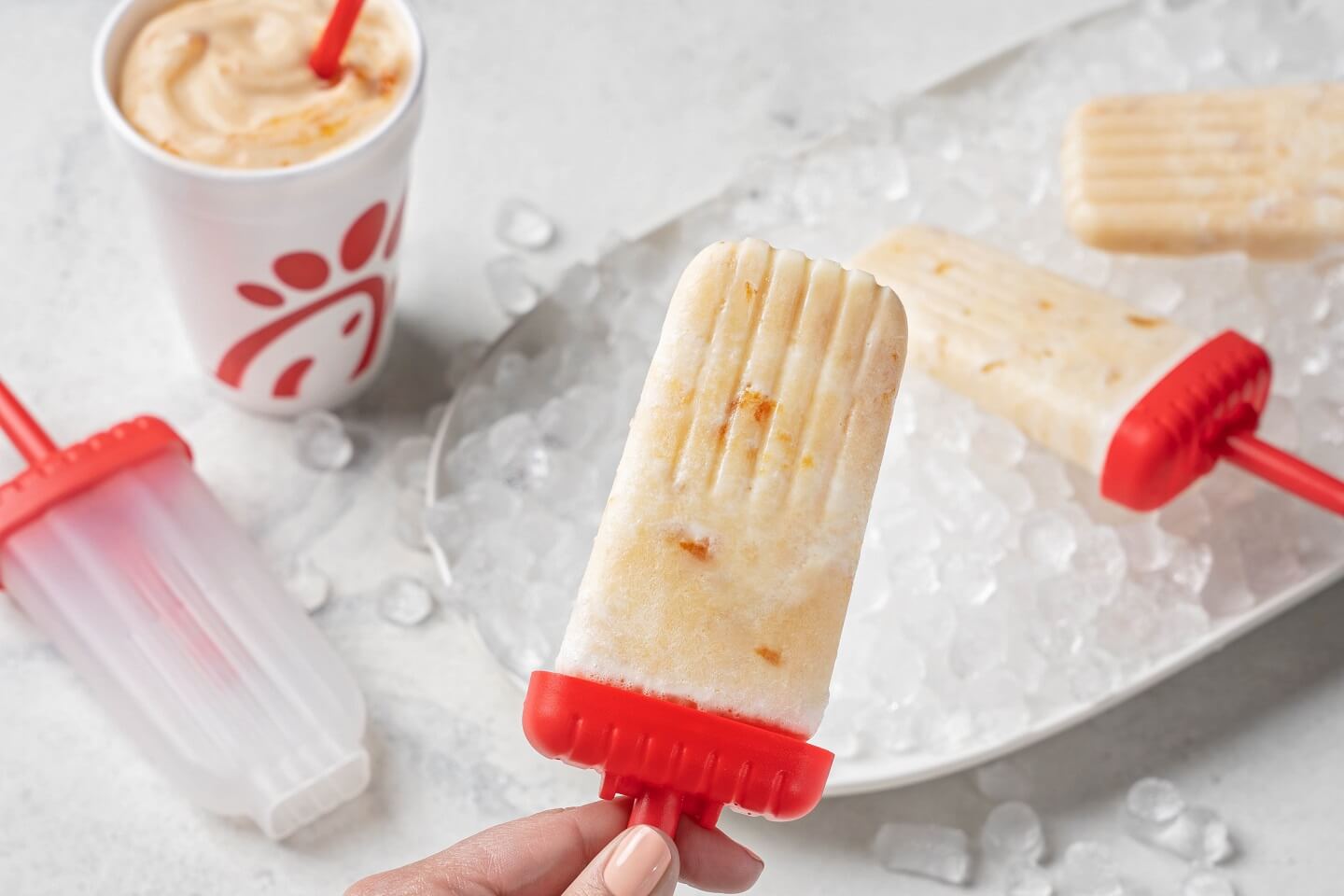 A fun way to enjoy the treat at home
For peach-lovers, it's worth the wait through fall, winter and spring – all the way to the day when the Peach Milkshake makes its return to the Chick-fil-A menu.
This year, the fan favorite returns June 13 for the summer season through August 20 (while supplies last), and we found more ways to enjoy the frozen treat besides a milkshake.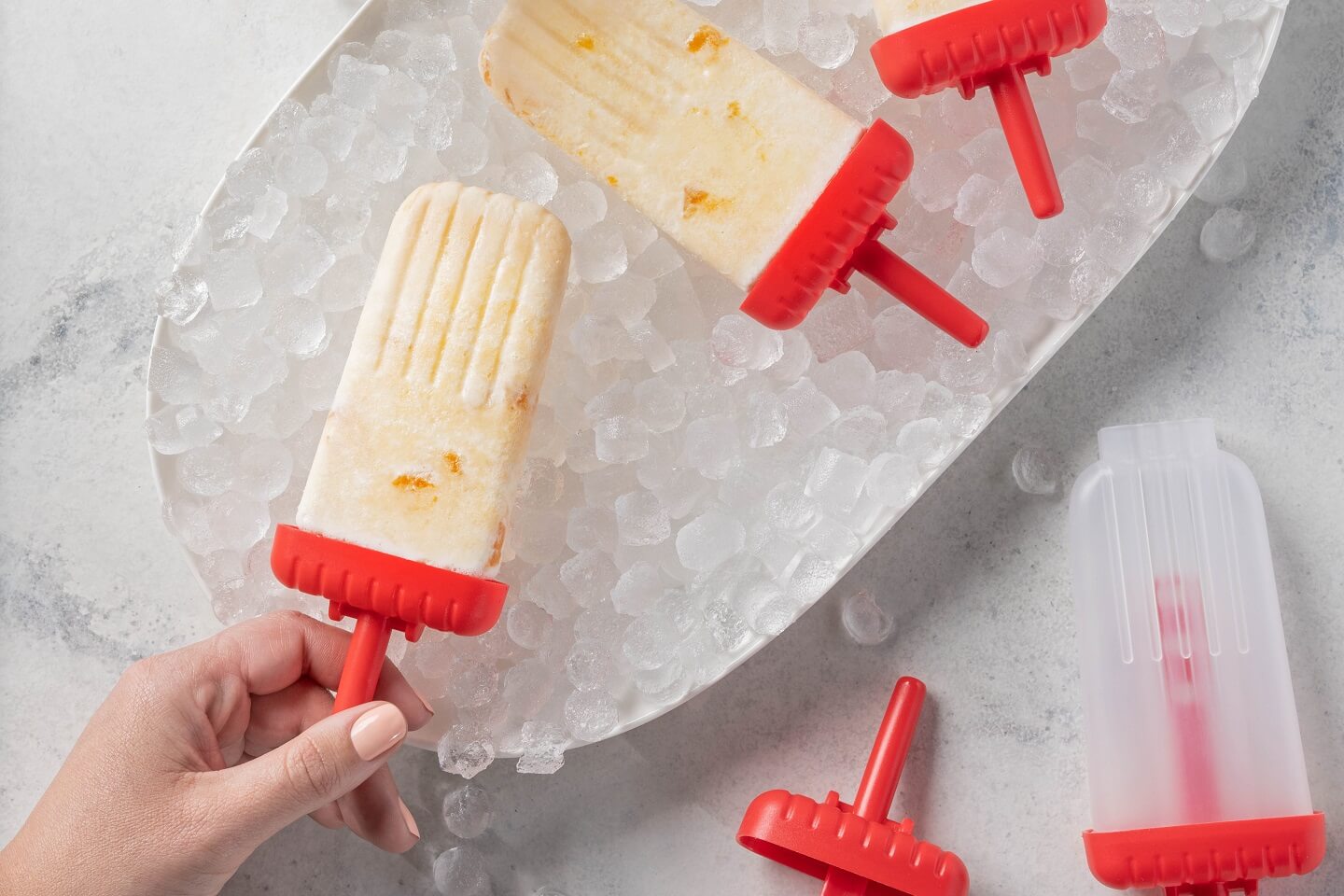 Make these Peach Milkshake ice pops at home, following these simple steps:
Prep Time: 5 minutes, plus 45 minutes to 1 hour in freezer
Servings: Makes 6–12 ice pops
Purchase two Peach Milkshakes or frozen treats. (The Frosted Lemonade would also be tasty.)
Pour milkshake or frosted beverage into six ice pop molds and add ice pop sticks.
Place in freezer overnight. Enjoy any leftover milkshake while you're waiting for your ice pops to freeze.
Remove from freezer. Follow ice pop mold instructions to remove the ice pops, running warm water over the outside of the mold.
Enjoy and share with a friend!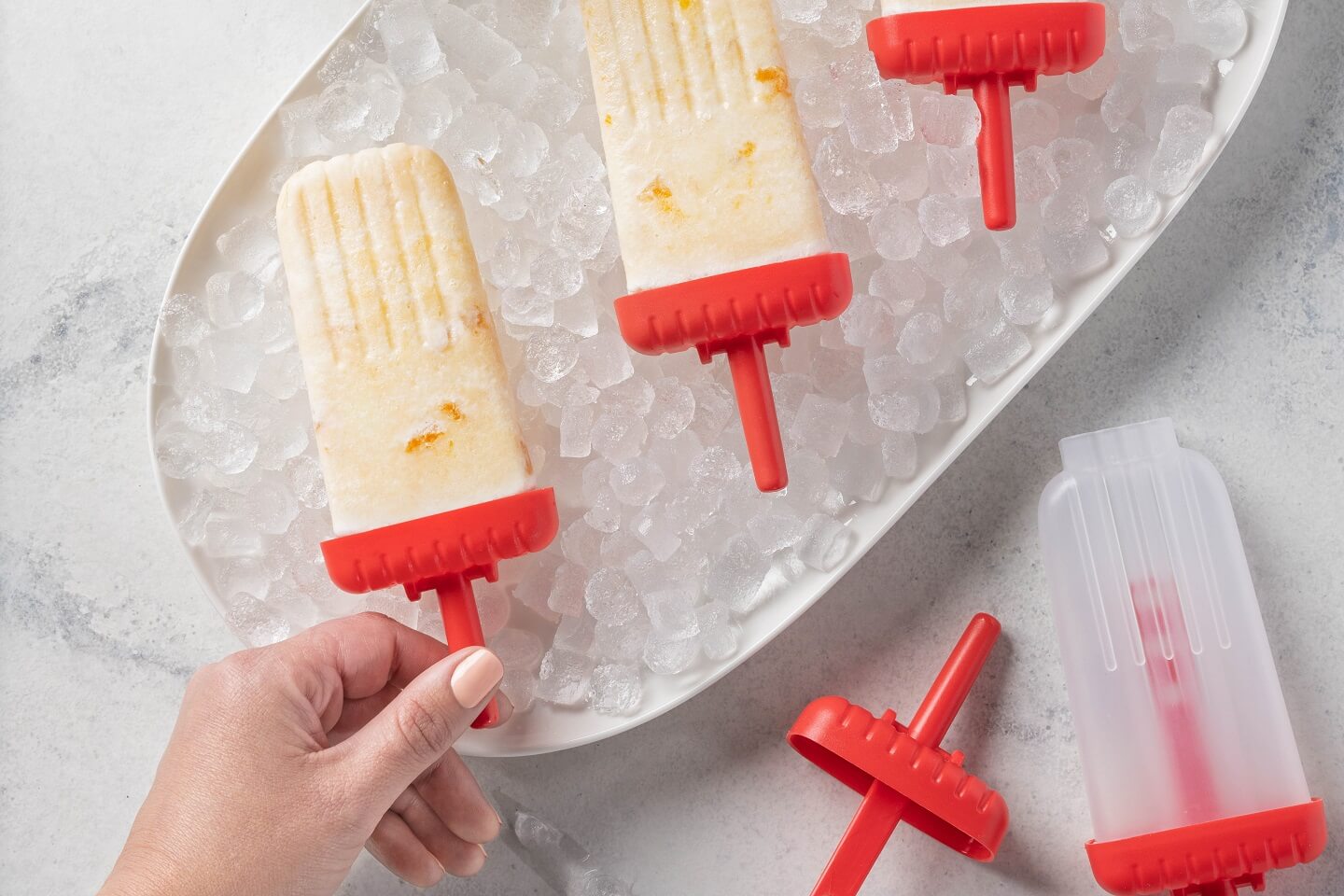 When our Peach Milkshake isn't in season or you can't find it at a location near you, try one of our other frosted treats.