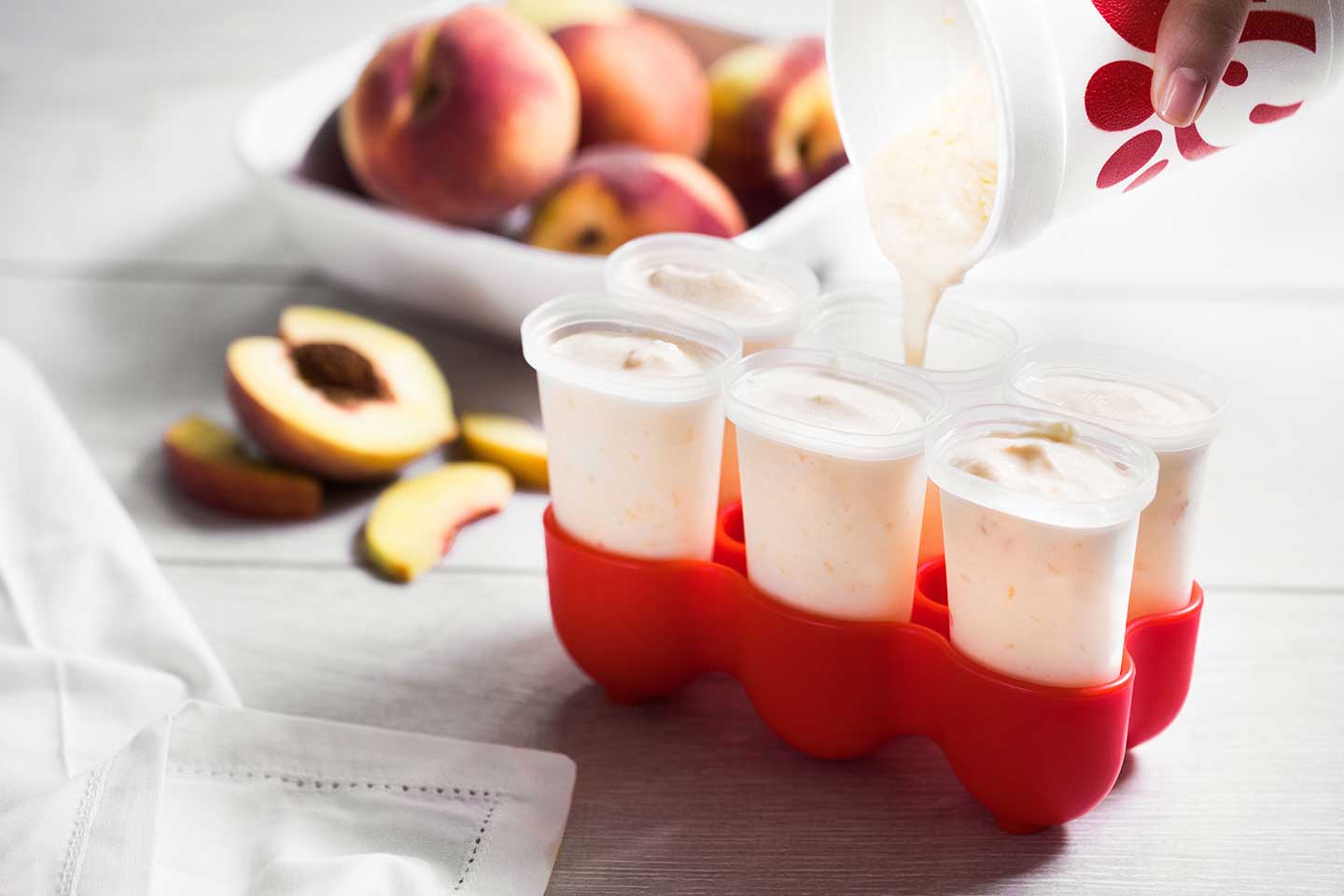 A new way to enjoy the treat at home
For peach-lovers, it's worth the wait through fall, winter and spring – all the way to the day when the Peach Milkshake makes its return to the Chick-fil-A menu.
This year, the fan favorite returns May 27 for the summer season through August 24, and we found a new way to enjoy the frozen treat!
"It was a happy accident," Dan Sparks said with a laugh.
Sparks, the franchise Operator of Rogers Avenue Chick-fil-A in Fort Smith, Arkansas, turned the milkshake into a delicious snack for his grandchildren – popsicles. "We wanted to find a way to make the milkshakes even better. We did just that and have been enjoying them ever since!"
While you can't order milkshake popsicles from your local Chick-fil-A restaurant, anyone can make them at home, following these simple steps:
Prep Time: 5 minutes, plus 45 minutes to 1 hour in freezer
Purchase a large Chick-fil-A Milkshake or frosted beverage (like Frosted Lemonade or Frosted Coffee).


Pour milkshake or frosted beverage into six popsicle molds and add popsicle sticks.



Place in freezer overnight.




Remove from freezer. Follow popsicle mold instructions to warm outside of mold with warm water and remove popsicles.




Enjoy!